I'm parting out a 91 Toyota Celica all trac. The car doesn't run because the fuel lines are completely rusted and has 170k on the clock. It has red exterior with gray leather interior. The rocker panel is rusted and it is also hit on the drive side rear 1/4 panel. The fronts seats are in bad condition.Everything else is available except for the hood, gauge cluster and rear seat belts. I kept these items for my other Celica. It may take me a little while to remove parts, since I could only do it on my days off from work. The car is located in Deer Park NY. Please message me if you have any questions or if you're interested in anything. Thanks.
All prices are negotiable.
Gen 2 3S-GTE Block (Sold)
Cylinder Head (Sold)
Wiring Harness (Sold)
ECU (Sold)
AFM (Sold)
Transmission $350
Shifter Cables $150
Driver Side Fender $40
Passenger Side Fender $75
Complete Rear Hatch $150
Driver Side Mirror $40
Passenger Side Mirror $40
Driver Door Handle $35
Passenger Door Handle $35
OEM Antenna (Sold)
Gague Cluster w/ Red Overlay Gauge Faces $120
All-trac Steering Wheel w/ Air Bag (Sold)
Climate Control $40
TRD Duracon Shift Knob (Sold)
Steering Column Plastics $50
PARTS SOLD
Driver Side A Pillar
Passenger Side A Pillar
Front Speaker Pods
Driver Side Door Molding
Center Console w/ Lid
Shifter Panel w/ Shift Boot
Radiator Over Flow Bottle
Cruise Control Actuator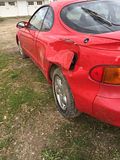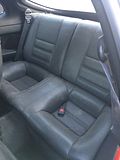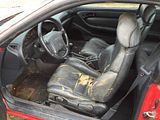 Last edited by
shogun86
on Thu Oct 05, 2017 9:36 pm, edited 7 times in total.