I AM LOOKING FOR A FRONT BUMPER AND HOOD FOR A 92 CELICA ALL-TRAC
Club Member
Posts: 27
Joined: Thu Apr 16, 2009 11:30 am
Location: Southern Cali 909
---
did you ever find the hood and were do you live?
Club Member
Posts: 64
Joined: Fri Jan 02, 2009 11:54 am
---
I still have not found a hood or bumper. I live in Pomona
Club Member
Posts: 27
Joined: Thu Apr 16, 2009 11:30 am
Location: Southern Cali 909
---
whoa! where abouts in pomona? I live in pomona too. I wanna see your alltrac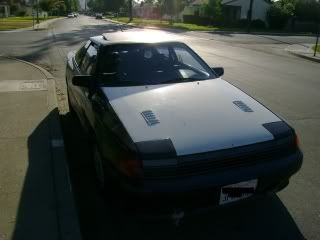 Club Member
Posts: 436
Joined: Fri Jul 01, 2005 9:55 pm
Location: Pomona, California 909
---
i might have a cs bumper with cs fog light.i have to wait till next week
current:
90 st185
GT4 AWD
rip: 92 st185 @ 178k :(
Gold Member
Posts: 2639
Joined: Mon Oct 10, 2005 10:13 pm
Location: centralcal CA
---
My wife and I are out in Pomona pretty often. How goes it? Did you get your bumper yet?
Established Member
Posts: 1964
Joined: Fri May 13, 2005 3:49 pm
Location: Riverside, CA
---
I have a red AT bumper and hood if you interested. Located in Santa Barbara.
Club Member
Posts: 86
Joined: Mon May 08, 2006 3:02 am
Location: Bay Area, CA
---
---
Who is online
Users browsing this forum: No registered users and 1 guest