Strictly out of curiosity how many tracs are in MI... I guess I could have called this MI alltrac roll call.

Dearborn (Greater Detroit Area)
-st185 super red
-st185 maroon
Gabe
1990 Maroon AllTrac RC Swap - under the knife
1990 Red AllTrac - under the knife
1990 Maroon Audi 90 Quattro <-- being caged for RA
1998 Toyota 4runner Limited (300,000mi)
1979 Jeep CJ-5 - Off-Road Machine
Club Member
Posts: 317
Joined: Sat Apr 26, 2008 2:55 am
Location: East Lansing/ Dearborn, MI
---
I know Eric(speedricer) is in grand rapids area, there's at least one blue one in Lansing, and one more some where neear Monroe I think.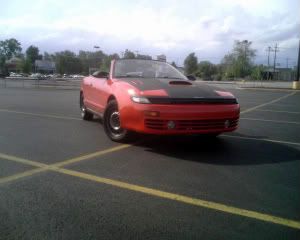 Club Member
Posts: 426
Joined: Tue May 02, 2006 7:53 pm
Location: Toledo, OH USA
---
I've got a 165 and 185 down at my parents in Kalamazoo.
88 ST165 'Patty'
90 ST185 'Ellie'
96 GT 'Abby'
10 Hundred Racing



Duckin' beer cans and rollin' 50 deep.
Gold Member
Posts: 1183
Joined: Tue Jan 25, 2005 8:30 am
Location: Chicago, IL. & the 'Zoo, MI.
---
I'm on the west side of Grand Rapids.
There have been sightings of a white one in my area but I have yet to confirm that.
92 ST185 White
3" full exhaust
Megan Racing Springs
FMIC
st215 swap
Gold Member
Posts: 249
Images: 8
Joined: Mon Jun 18, 2007 1:12 pm
Location: Grand Rapids, MI
---
the blue one near lansing...is it kinda riced out, cause i think i saw it last weekend
Gabe
1990 Maroon AllTrac RC Swap - under the knife
1990 Red AllTrac - under the knife
1990 Maroon Audi 90 Quattro <-- being caged for RA
1998 Toyota 4runner Limited (300,000mi)
1979 Jeep CJ-5 - Off-Road Machine
Club Member
Posts: 317
Joined: Sat Apr 26, 2008 2:55 am
Location: East Lansing/ Dearborn, MI
---
---
Return to Tri State and beyond
Who is online
Users browsing this forum: No registered users and 1 guest