Actually got our first real snow fall here in the center of N.C. in quite some time. Only an inch or so......Sorry no pics....cell phone is full....
Last edited by
BLOWNTACO
on Fri Nov 21, 2008 7:01 pm, edited 1 time in total.
A wise and frugal government, which shall leave men free to regulate their own pursuits of industry and improvement, and shall not take from the mouth of labor the bread it has earned - this is the sum of good government.
-Thomas Jefferson
Club Member
Posts: 625
Joined: Mon Oct 10, 2005 6:55 pm
Location: North Carolina
---
---
GTFour God
Posts: 3908
Images: 50
Joined: Sun Feb 11, 2007 12:12 am
Location: Moose Jaw, SK
---
We got our first snow Tuesday. There was about an inch here and a lot of frozen bridges. Up in the mountians though, they got hammered. Snowshoe ski resort had about 4 feet of natural snow as of this morning and it was still coming down up there. Here, its just freaking cold (at least for November). It's supposed to hit 18 degrees tonight. Too early for winter for me!
Mike
92 All Trac - Daily Driver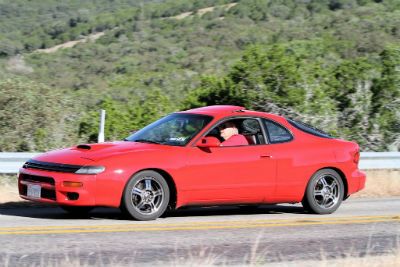 Gold Member
Posts: 1913
Joined: Mon Jun 26, 2006 9:13 pm
Location: Nitro, WV
---
Last Wednesday we set a new record high temperature for the date of 76F degrees. Then it snowed a little Thursday, and was warm (50F) again today.

It's been a crazy fall. If I'd known we were going to get this kind of weather I wouldn't have put my winter tires on so soon.
Established Member
Posts: 1828
Joined: Mon Aug 09, 2004 5:30 pm
Location: - - USA - - Colorado Springs, CO
---
---
Who is online
Users browsing this forum: No registered users and 0 guests