Probably not news to some of the alltrac gurus, but I didn't know Jason Priestley raced an alltrac. I know he raced and had the big crash a few years back, but I had never heard of him in rally.
http://www.specialstage.com/forums/showthread.php?t=31036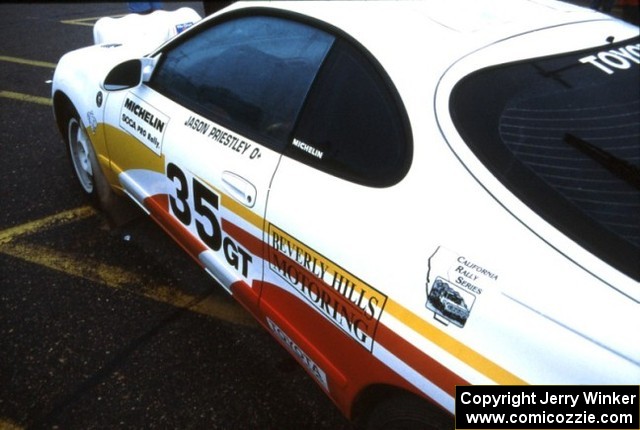 1990 Alltrac -white: Restoration phase
1994 GTS -black: Sold

-James
Club Member
Posts: 767
Joined: Sat Sep 01, 2007 1:39 am
Location: British Columbia
---
---
I just saw that car on a Vh1 show about teen celebs as I was flipping through the channels. They showed him in the driver seat.
Coldiron
92 st185 (205 swap) | 03 350Z Track (sold) 13 Pilot 02 CRV
www.noritoy.com | noritoy.deviantart.com | http://www.alltrac.net/phpBB2/viewtopic.php?f=44&t=19891
GTSilver Member
Posts: 9485
Images: 7
Joined: Mon Aug 09, 2004 9:12 pm
Location: St Louis Area (IL)
---
---
That's pretty funny. I was there when he wadded his black All-Trac at a rally in Shelton, WA (if memory serves correctly). He never made it into view...
1988 - ST165 - RallyCross #3
1996 Mazda Miata - DD/Track Toy
Club Member
Posts: 143
Joined: Fri Dec 09, 2005 7:37 pm
Location: Vancouver, WA
---
---
---
Who is online
Users browsing this forum: No registered users and 0 guests