Moderator: toayoztan
I don't think the ecu is ok as the diagnostic light must blink when you connect pins in diagnostic port, also if no error has to be reported. If it stay off is either a faulty ecu or bad wiring or broken bulb
Club Member
Posts: 28
Joined: Tue Mar 15, 2016 3:13 pm
---
LvX wrote:I' ve repaired mine, it's not difficult any tv repair shop can do it, btw i'll check before as a leaking capacitor is easy to see.
I had a burned track with a big black stain on the cover and on the board
Well thats not the problem. Problem is that mechanic said that he checked ECU and everything was OK. I said to him what u told me and he respond that he will check ECU again.
Newbie
Posts: 11
Joined: Thu Jul 14, 2016 5:54 pm
---
Hello guys !. Today i took my Car from mechanic. And it's working, it starts every time and everything is fine. The only problem is that mechanic doesn't know what he did that it works, he repaired/celaned wires, entrance of relays/fuses etc. And it works fine now. So im happy.

With one exception, i was going home in the road this Light that indicates Economy GREEN/ORANGE. Changed to Orange, but i didn't add gas snd car started to working on high RPM. When it idles u can hear that car has a little too much RPM's idling. Im gonna try start it tomorrow, but anybody knows what's the problem ?
Newbie
Posts: 11
Joined: Thu Jul 14, 2016 5:54 pm
---
Was prob a bad or loose ground wire under the hood. My mechanic couldnt figure that out either.

You should be able to adjust the idle with the screw on the throttlebody.
1992 Toyota Celica GT-Four CS (#4025)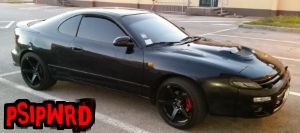 Club Member
Posts: 224
Joined: Sat Feb 18, 2012 10:02 am
Location: Germany
---
Check for error in the ecu (shortcut te1 and e1 in diagnostic connector).
could be a problem with the connector of the ecu, maf or tps.
Club Member
Posts: 28
Joined: Tue Mar 15, 2016 3:13 pm
---
---
Return to General Maintenance and Repair
Who is online
Users browsing this forum: No registered users and 1 guest