Moderator: toayoztan
Ok, looking at getting a new Transmission but was looking for the 92-93 model. Was just going through ebay and saw a couple of engines with transmission for sale. It's been awhile but I remember reading that the 92-93 model intercooler will have the Ceramics Power by the Twin Power. Is this correct?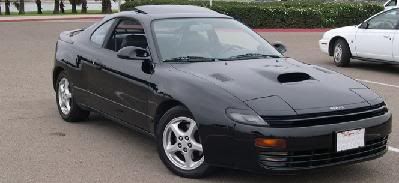 Club Member
Posts: 685
Joined: Sat Oct 29, 2005 6:45 pm
Location: San Diego, CA
---
This might answer your question:
-
http://www.turbocelica.nl/st185specifications.htm
Note that the model codes CS, GR and RC were models that were launched in model year 1992 (with RC being a JDM model code). For the engines, these all had a water-to-air intercooler rather than the air-to-air intercooler, and had a ceramic turbo turbine rather than steel). Model year 1992 all had a shortened shift lever and clutch pedal travel. At least for the CS, GR & RC models (using the E151F manual transmission), these had a triple cone synchromesh on gears 2 & 3, up from a double cone on the E150F manual transmission (I don't know if the E150F manual got the improved gear 2 & 3 synchros or not, but if your engine has the water-to-air intercooler, it likely has the E151F manual transmission with the improved synchros on gears 2 & 3). I'm pretty sure all US All-Tracs used the E150F manual transmission from model year 1990 through 1993.
Again, hope this helps.
Club Member
Posts: 71
Joined: Sun Jul 12, 2015 11:08 am
---
Thanks, but i knew all that already. The 92-93 had the updated dual syncros also. Issue is that there was no marker indicating the differences hence the question of the post about the ceramics label and if that was on just the 92-93 jdm engines.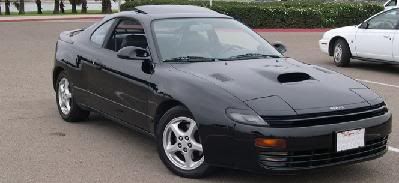 Club Member
Posts: 685
Joined: Sat Oct 29, 2005 6:45 pm
Location: San Diego, CA
---
92/93 Will have a throttle opener. Also a triangular connector on the alternator instead of an oval one.
93 Should all have a 9 bolt exhaust manifold, 92 is supposed to but all the 92 engines I've seen have a 7 bolt manifold, so that's not a reliable indicator.
Also, on the transmission shift lever, the shift cable bushings are considerable larger on the 92/93.
GTFour God
Posts: 4681
Joined: Mon Aug 09, 2004 9:04 am
Location: Ma
---
---
Return to General Maintenance and Repair
Who is online
Users browsing this forum: No registered users and 2 guests