Copied from celica.net article:
I have recently finished my brake upgade for my 90 GT and thought I'd share it with you.
Photos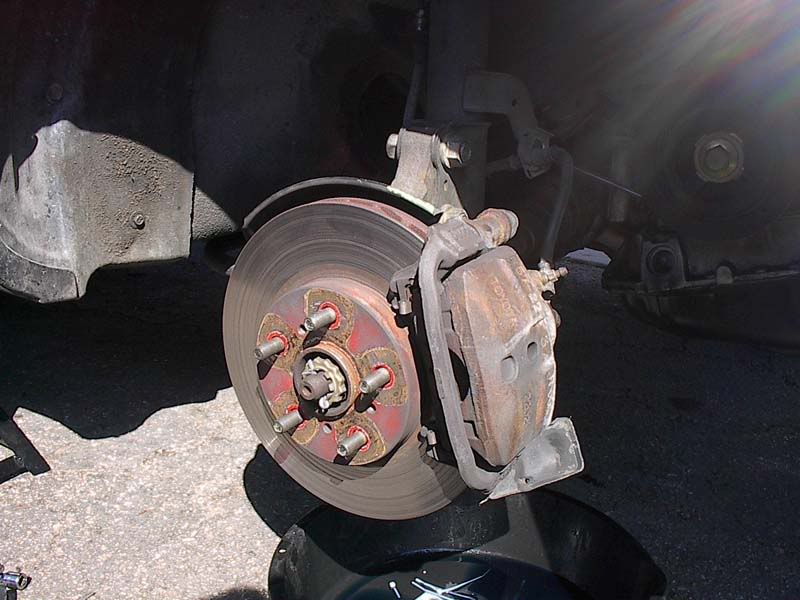 Fig 1 : Old Front Brakes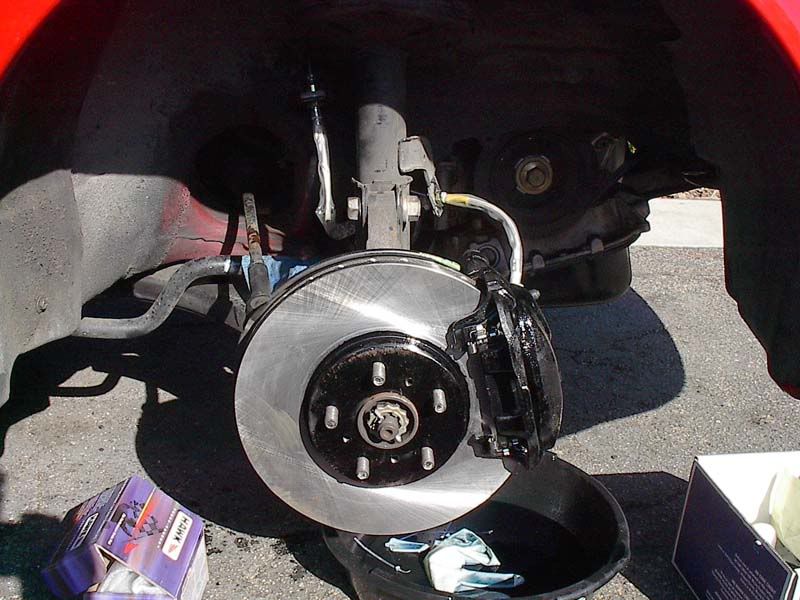 Fig 2 : New Front Brakes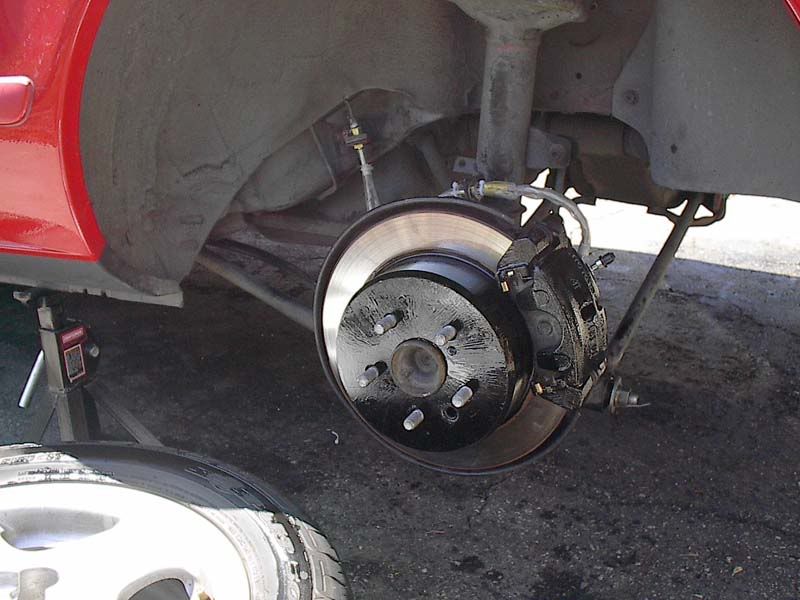 Fig 3 : New Rear Brakes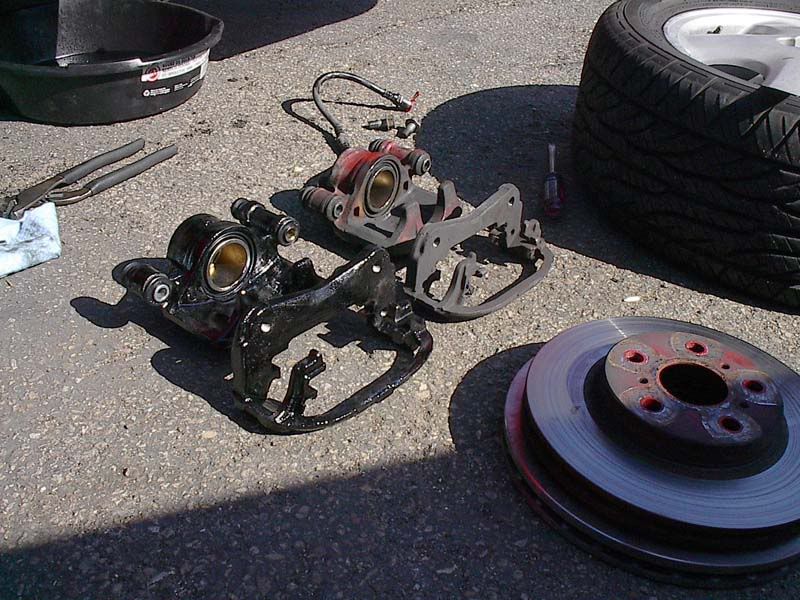 Fig 4 : Front Caliper Comparison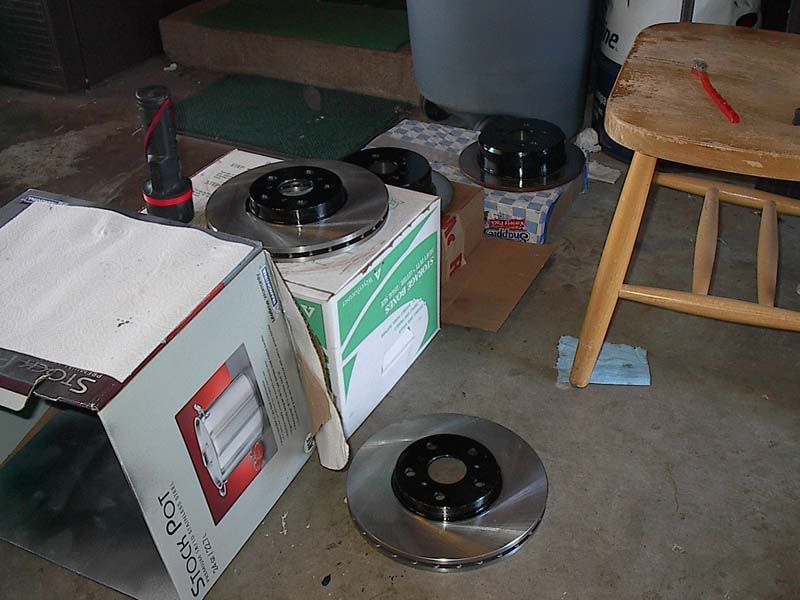 Fig 5 : Painted Rotor Hats
Abstract
The first series, 90-91, of the 5th gen 5SFE powered celicas (ST184) utilizes rear drum and 255mm front disc brakes. Later model celica brake parts will bolt right up.
Brake spec info
Rear Brakes


90-91 Drums (non-GTS)
Brembo Part number: 21069

92-93 Rotors (All GT-S)
Brembo Part number: 25160
Overall Diameter: 269mm

Front Brakes
90-91 Rotors
Brembo Part number: 25439
Overall Diameter: 255mm

92-93 Rotors(same as Alltrac rotors)
Brembo Part Numbers:25440
Overall Diameter: 277mm

Purchase calipers to match the year of the rotors you are buying. In my case I bought 91 GT-S rear brake calipers and pads, and I think my e-brake assembly was from a 91 GT-S. In the front I bought 92 GT-S rotors and calipers.
Application
As shown in Figure 4, the newer front rotors are a bit bigger. You will need to use the newer calipers though it seems like the calipers themselves are identical and its just the mounting bracket that is different. Both calipers have the same piston diameter at 50mm.
Installation
Everything bolts up. See my other thread regarding the drum-disc conversion:
http://celica.net/cgi-bin/ultimatebb.cgi?ubb=get_topic;f=31;t=012273
Additional installation choices
While changing out parts I decided to swap out my 14 year old brake lines for a set of Goodridge brake lines. I opted to cover the exposed braided steel with shrink tubing and held by nylon tie straps. The jury is out whether braided lines fail due to abrasive dirt particles between the hose and the braided steel so I decided to play it safe. See this article for more info:
http://www.nsxprime.com/FAQ/Performance/brakelines.htm
I opted for caliper paint from G2. Unneeded but I like the fact that my parts won't rust cuz rust ain't pretty.
For brake pads I am using Hawk Performance HPS pads in the front and Axxis Metalmaster pads in the rear. On the track I will be using a separate set of rotors with Hawk Performance Black pads.
For fluid, I chose ATE Superblue. Dry bp of 536F and wet bp of 396F. More info here:
http://www.raceshopper.com/ate_brake_fluid.shtml
Addendum
I need to find out the differences between the master cylinders and proportioning valves on the celicas. I can't tell if all 4 tires lock up at the same time or not at this point. I will post that info here once I find out.
Also, I have found out the MC bore diameters for the various celicas for those that are interested:
1990 Toyota Celica GT 15/16"
1992 Toyota Celica GT-S 15/16" (1" with ABS)
1990-93 Toyota Celica Alltrac 15/16" (1" with ABS)
So no need to swap out the master cylinder when upgrading the brakes.
Adrian Avgerinos
90 Celica GT-V6
Club Member
Posts: 328
Joined: Fri Aug 13, 2004 8:36 pm
Location: San Diego, CA
---
Who is online
Users browsing this forum: No registered users and 1 guest