hey i recently inherited a 92 st and was wondering if i could do an all trac conversion....im not paying for labor and i already have the 3sgte just wondering if everything will mount up and if itll be more expensive finding the parts or just finding one here thanks for the help
---
Been covered several times here. A bit of searching will find the threads. And also, a 92 ST doesn't even use an S block engine, so just swapping that part - let alone AWD conversion - will be a fair challenge.
1988 Toyota Celica Alltrac
Club Member
Posts: 972
Joined: Sat Jun 30, 2007 1:33 pm
Location: KCMO
---
Sell it and buy a trac and save yourself some serious hassle. Of if you want a bit of hassle buy a dead trac and put that motor in it.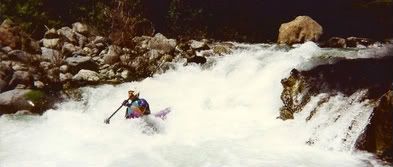 Club Member
Posts: 423
Joined: Fri Mar 21, 2008 5:43 pm
---
just letting you know that your not the first guy to get that idea into your head....buts quite alright...i will put it slightly bluntly...but i mean no offense when i say this
if you can not afford an alltrac and afford to restore an alltrac. then dont even get the idea of trying to do a conversion, its far out of your budget. seriously.
lil fyi, between FAQ button and member list button, the is button called search....trying seraching for like AWD Conversion and u will be hit with some numbers
...take care man!
GTFour God
Posts: 3640
Joined: Wed May 23, 2007 3:54 pm
---
Trying to make the least equipped, crappiest celica ever made, into one of the greatest celica's ever made is a terrible idea imo.

Sell the ST, buy the real thing.

-Towels
2003 S2000
1985 300TD
Gold GTfour God
Posts: 6443
Joined: Tue Aug 17, 2004 4:30 am
Location: I live in a garage.
---
I'll be the dissenting vote here.

DO IT!!!!!
Cars and stuff.
Club Member
Posts: 661
Joined: Mon Sep 24, 2007 6:24 pm
---
haha well i know there are a bunch of other people that have thought of this and i guess i just got lazy to look through the forums for the posts

...umms buh i do understand that it is a hassle but thats the beauty of it over the next few summers i will have extra time and i do know the right people so i guess its gonna be a project car i kinda wanna do the conversion because im more of the coupe kinda person

based on that does anyone else think that this is a bad idea??
---
Well, if you're dead set on doing it, your first order of business should be converting it from the 4A-FE to a 3S engine with an appropriate FWD gearbox. Then after that comes the fun part of getting the rear subframe, rear diff, propshaft, axle shafts, hubs and AWD gearbox and making the whole thing work together.

Your end pricetag will have bought the original car several times over.

If you happen to be west coast, you have a really easy route with a Nearly Complete ST165 for sale for cheap right now.
1988 Toyota Celica Alltrac
Club Member
Posts: 972
Joined: Sat Jun 30, 2007 1:33 pm
Location: KCMO
---
mmm so id be better off finding an all trac basically?
---
Short answer: Yes.
1988 Toyota Celica Alltrac
Club Member
Posts: 972
Joined: Sat Jun 30, 2007 1:33 pm
Location: KCMO
---
---
Who is online
Users browsing this forum: No registered users and 1 guest