a 3sge from a 88 gts is the same as a 88 3sgte. minus the oil squirters. but those are oil overkill because the rods have holes in them that serve the same purpose as squirters. i have read tons of threads where people say the 3sge has higher comp and different valves and such. Its all the same. valves,springs,pistons,rods,crank, most of the outer block. the more i have compared these two motors the more i believe that you could turbo a stock 3sge and have zero problems.
here is a pic i took at work of specs straight out of the book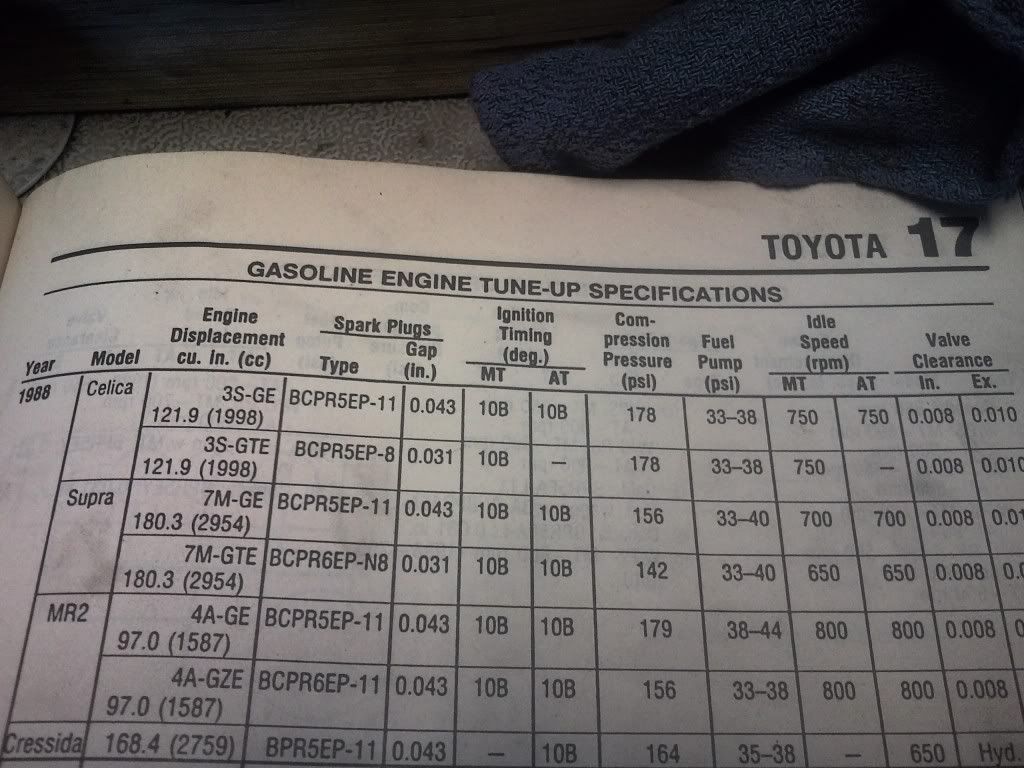 Hard works pays off in the long run, but procrastination pays off now!
Hesperia, CA
1988 St165 - Project Bacardi with a 4sgte
Established Member
Posts: 1053
Joined: Sat Feb 02, 2008 5:04 am
Location: Insane, CA
---
Very nice information and very useful.
Club Member
Posts: 28
Joined: Fri Oct 21, 2011 7:18 pm
---
if you check out my project you can follow all the steps i took using a 3sge in my alltrac.
most of the steps where simple but none of my porting was necessary.
viewtopic.php?f=44&t=42125
Hard works pays off in the long run, but procrastination pays off now!
Hesperia, CA
1988 St165 - Project Bacardi with a 4sgte
Established Member
Posts: 1053
Joined: Sat Feb 02, 2008 5:04 am
Location: Insane, CA
---
---
Who is online
Users browsing this forum: No registered users and 3 guests