NZ Autocross results plus another event(pics of my car time)
Posted:
Tue Mar 20, 2007 7:34 pm
Hi all
Just thought I would share some pics of the autocross I ran last weekend down here in New Zealand. It was a bit wet so there where not a lot of photos taken and unfortunatly none of me.
Anyway enjoy.
http://s33.photobucket.com/albums/d86/G ... r/Slipway/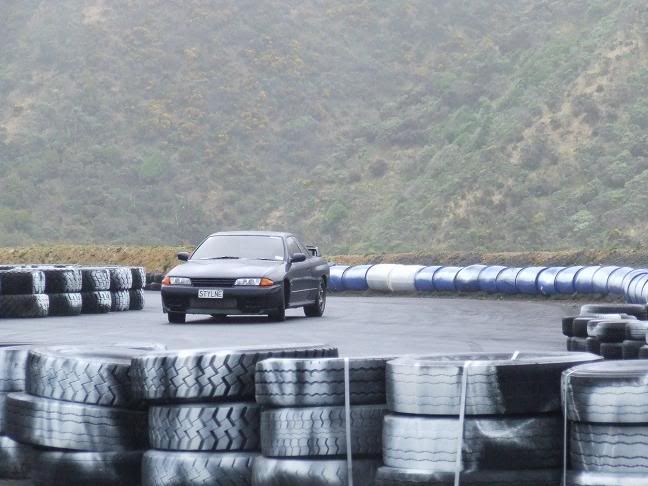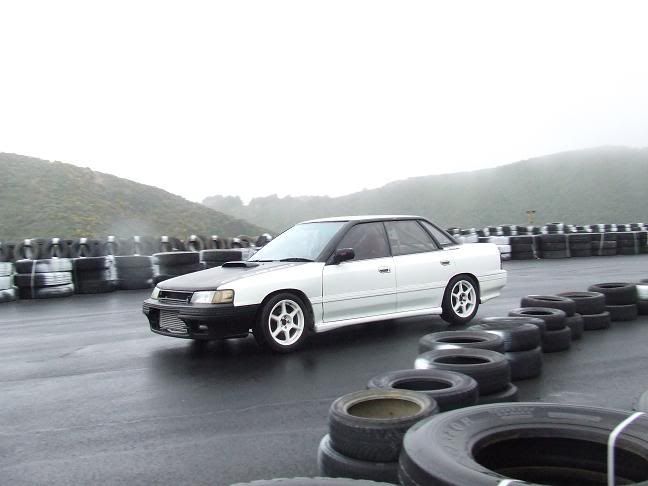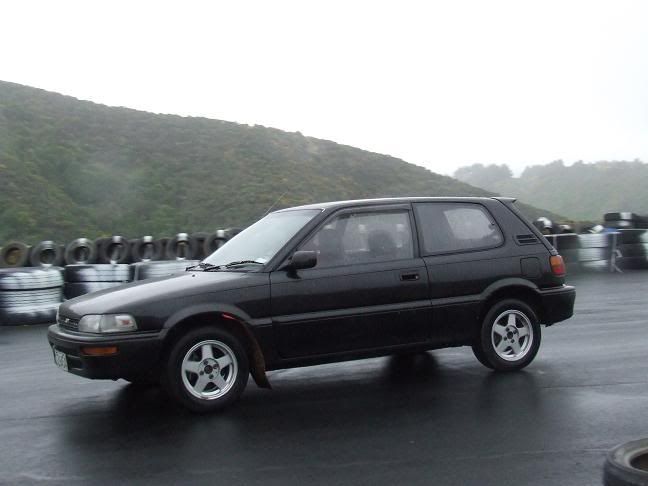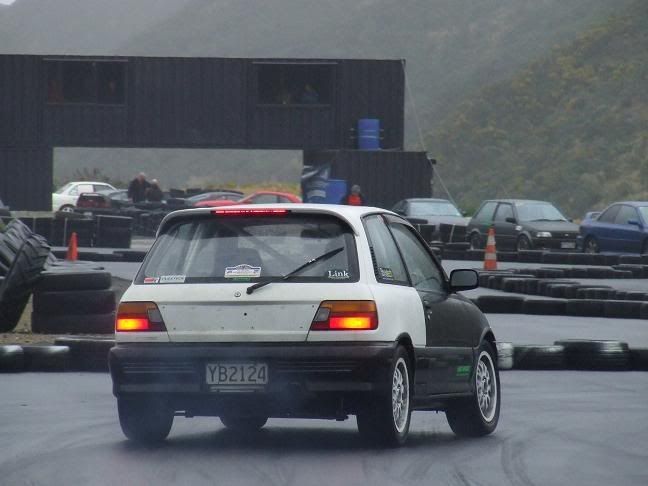 Roger
And the results.
I ended up 3rd in class and 6th overall. Not bad for driving to not risk the car. Semi slicks on a wet surface is fun
Results:
These show each person's best time
EOD
1 - 40.51 - Nick Buck (Honda Civic)
2 - 41.49 - Graham Heath (Nissan Pulsar)
3 - 41.91 - Webster Gough (Toyota Starlet)
4 - 43.64 - Nick K (Honda CRX)
5 - 43.94 - Nick James (Mitsubishi Lancer)
6 - 45.47 - Marie Harris (Mitsubishi Lancer)
7 - 48.59 - Sandra Isted (Mitsubishi Lancer)
8 - 49.05 - Jilly Hutson (Toyota Starlet)
9 - 50.00 - Stacey Wilton (Toyota Corolla FXGT)
4WD
1 - 41.03 - Geoff Warren (Subaru Legacy)
2 - 41.87 - Jonathan Wassink (Subaru Legacy RS)
3 - 42.86 - Roger Barnes (Toyota Celica GT4)
4 - 42.98 - Alan Groves (Subaru Impreza)
5 - 44.44 - Vivian Eden (Subaru Legacy GT-B)
6 - 44.75 - Peter Tomlinson (Nissan Skyline GT-R)
7 - 44.86 - Quin Carver (Subaru Legacy RS)
8 - 45.07 - Rachel Ryan (Mitsubishi Lancer Evo 4)
9 - 45.68 - Andre Cribb (Subaru Legacy RS)
OVERALL RESULTS
1 - 40.51 - Nick Buck (Honda Civic)
2 - 41.03 - Geoff Warren (Subaru Legacy)
3 - 41.49 - Graham Heath (Nissan Pulsar)
4 - 41.87 - Jonathan Wassink (Subaru Legacy RS)
5 - 41.91 - Webster Gough (Toyota Starlet)
6 - 42.86 - Roger Barnes (Toyota Celica GT4)
7 - 42.98 - Alan Groves (Subaru Impreza)
8 - 43.64 - Nick K (Honda CRX)
9 - 43.94 - Nick James (Mitsubishi Lancer)
10 - 44.44 - Vivian Eden (Subaru Legacy GT-B)
11 - 44.75 - Peter Tomlinson (Nissan Skyline GT-R)
12 - 44.86 - Quin Carver (Subaru Legacy RS)
13 - 45.07 - Rachel Ryan (Mitsubishi Lancer Evo 4)
14 - 45.47 - Marie Harris (Mitsubishi Lancer)
15 - 45.68 - Andre Cribb (Subaru Legacy RS)
16 - 48.59 - Sandra Isted (Mitsubishi Lancer)
17 - 49.05 - Jilly Hutson (Toyota Starlet)
18 - 50.00 - Stacey Wilton (Toyota Corolla FXGT)