Sat Jul 26, 2008 5:25 am
I did a couple of highway pulls with a friend of mine tonight. I thought he was going to walk away from me because he's running more boost on essentially the same turbo, but it ended up being pretty close!!
The first run was a 60mph roll, the second run was a 40mph roll.
'92 Alltrac mods:
Greddy TD06L2 20G @ 17psi
forged bottom end
supporting fuel mods
conservative tune
'97 Talon TSi AWD mods:
Buschur TD06 20G @ 21psi
supporting fuel mods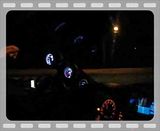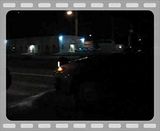 Sat Jul 26, 2008 2:11 pm
haha, nice.

It's like every time he thought we was gonna pull away, you were like 'nope!'
Sun Jul 27, 2008 7:22 pm
Yeah, a nice drivers race there. Awesome.
Sat Aug 02, 2008 5:50 pm
Good job man. Thats a good race... Close.
Thu Aug 07, 2008 9:58 pm
That was definitely no 14.7!!! Tell me youre bringing the AT to the next TOTD meet???
Fri Aug 08, 2008 1:33 am
nice! are you running external gated?
Sat Aug 30, 2008 5:13 am
I'm running 7.8 in the 1/8th so I should be in the 12's for sure when I hit the 1/4 miles. I'm not sure if it's going to make it to the dragon meet. I have to dump a lot more money into it before it's dragon ready. I will either bring my 7th gen again or my girlfriend's '02 mr2 spyder.



Yes, I'm running a Greddy TypeR 47mm external wastegate.
Tue Nov 29, 2011 2:04 am
Where did you get you guage pod from? Mine is 52mm and doesn't fit the universal
Sun Dec 04, 2011 1:26 am
Auto zone