This year racing with MIRA (Michiagn Ice Racing Association) I decided run my alltrac and to try to start an AWD class (for about 50 years they have only raced fwd and rwd classes). I was largely unsuccessful, but had a lot of fun anyway. The season is over now because the ice is melting, so I figured I would share a few photos and a video for your enjoyment.
First day out on the ice. We need 10" of clear ice to have it considered "safe" for racing.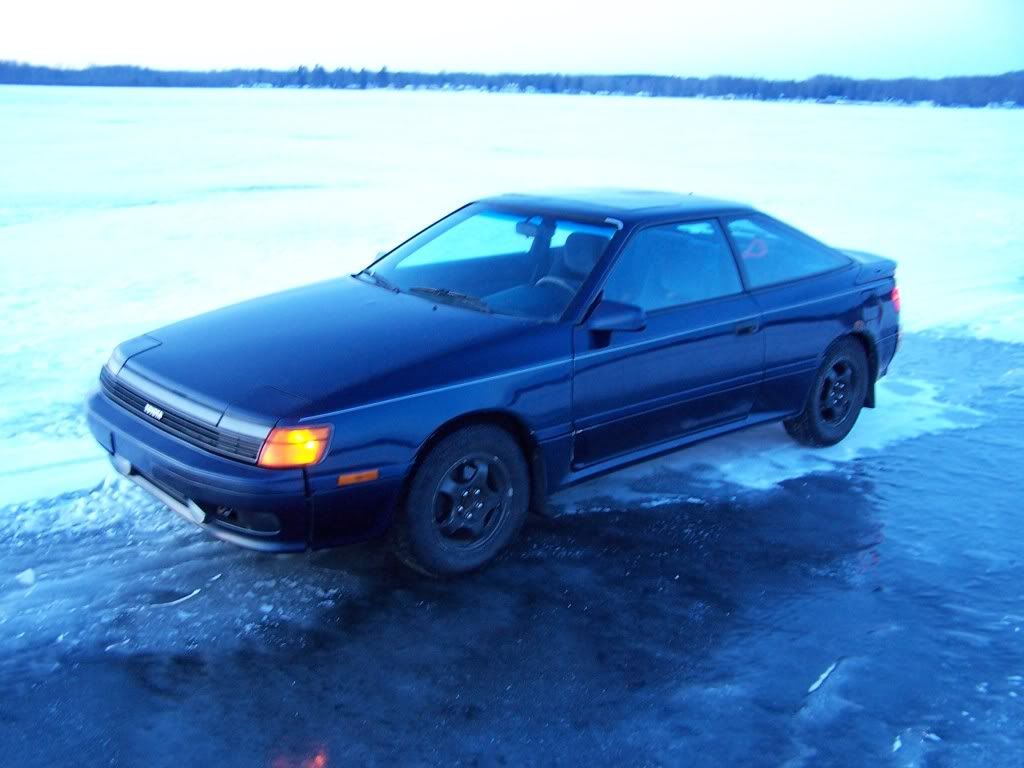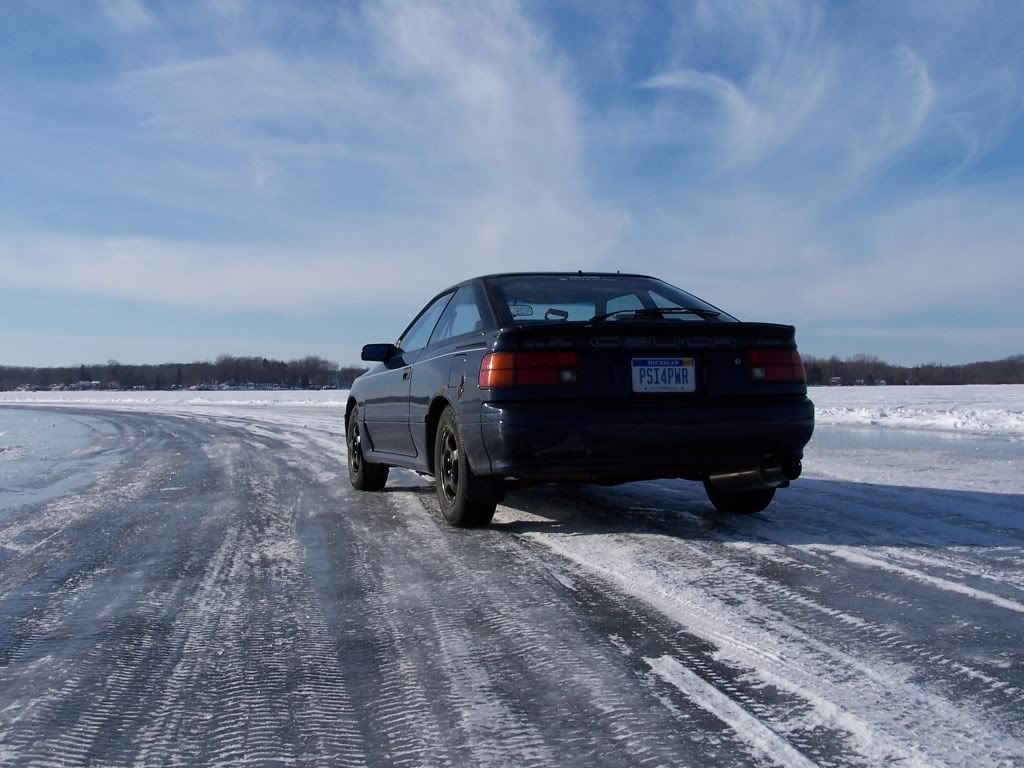 Look, it has a V8!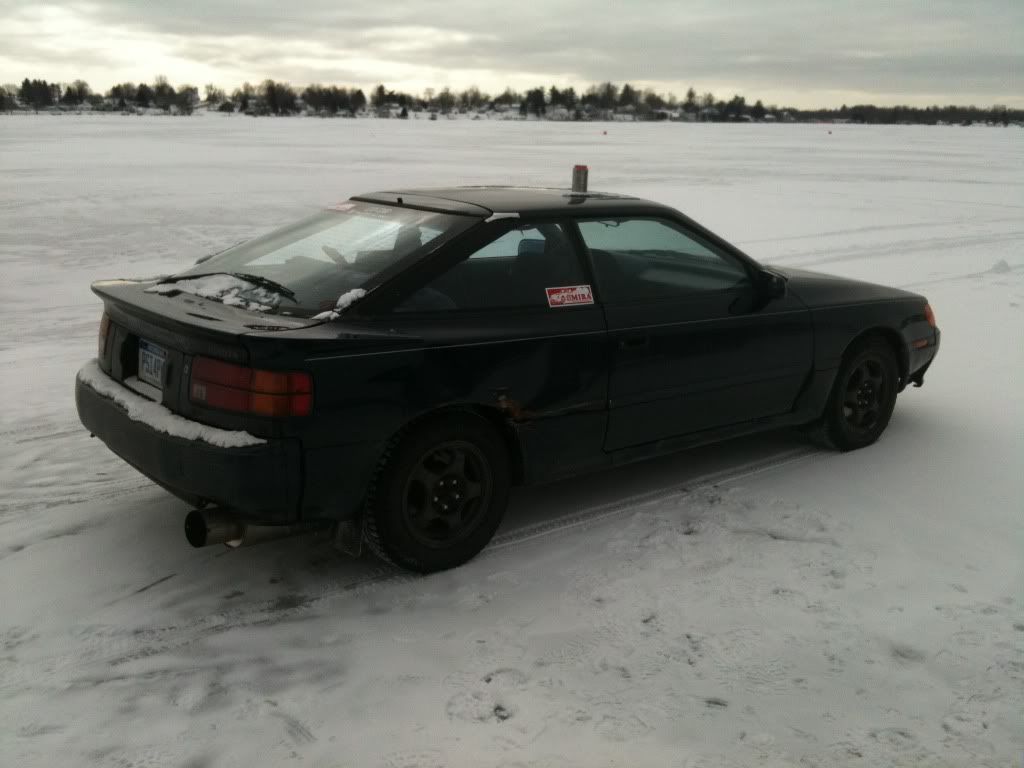 On track: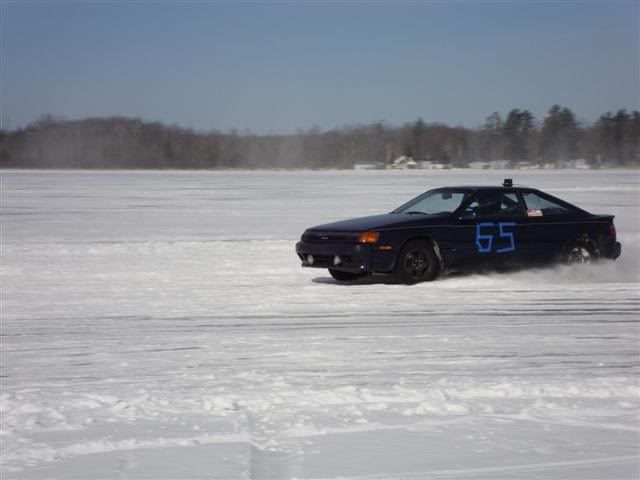 Random beautiful picture from out on the lake: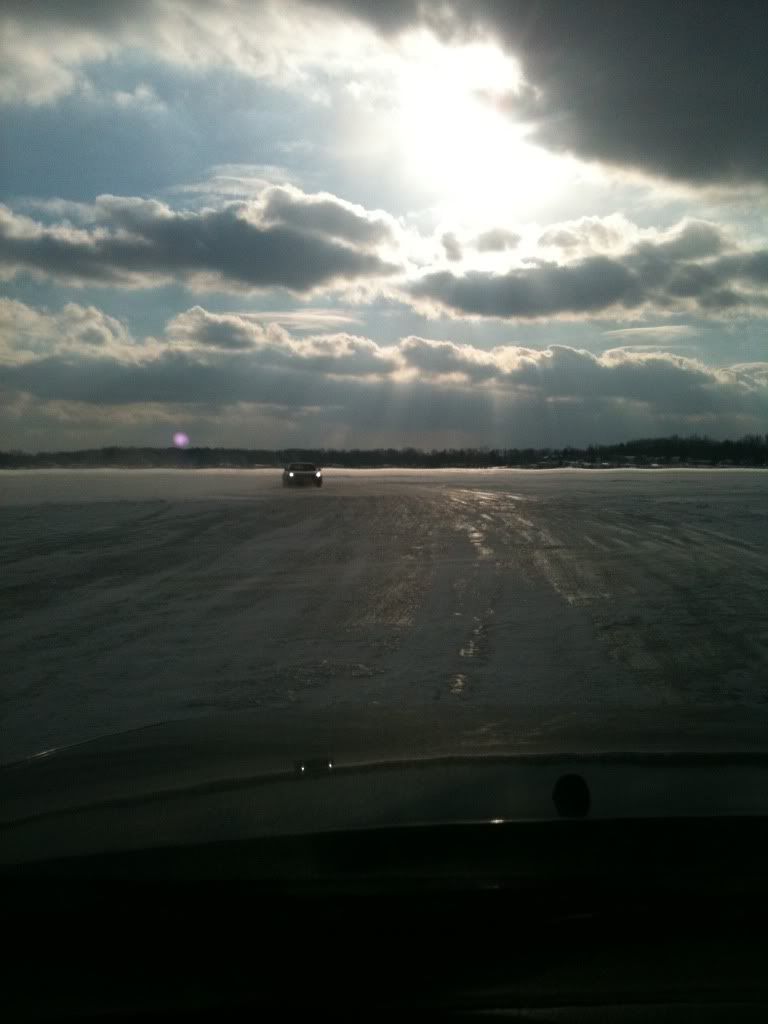 See, people race some nice cars too! (not really, we were out there on a weekday having some fun).
Cold feet about this whole ice racing thing? Too late now!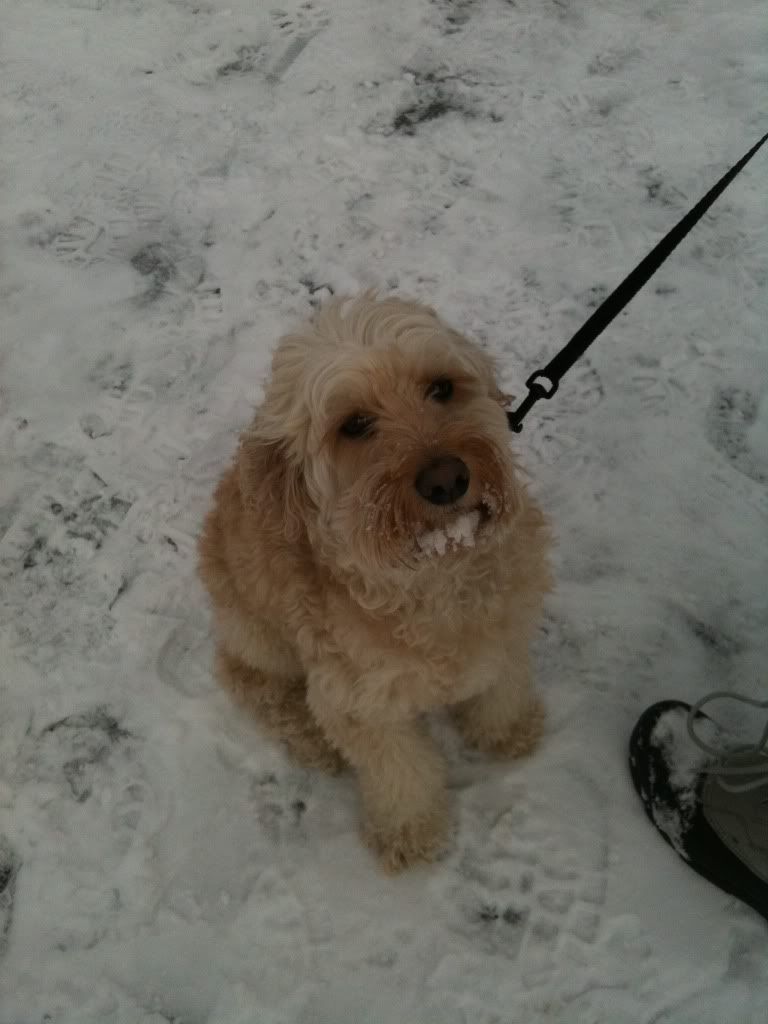 My buddies S14 was very fun to drive. Lots of sideways angle. I don't think you could drive it straight if you wanted to.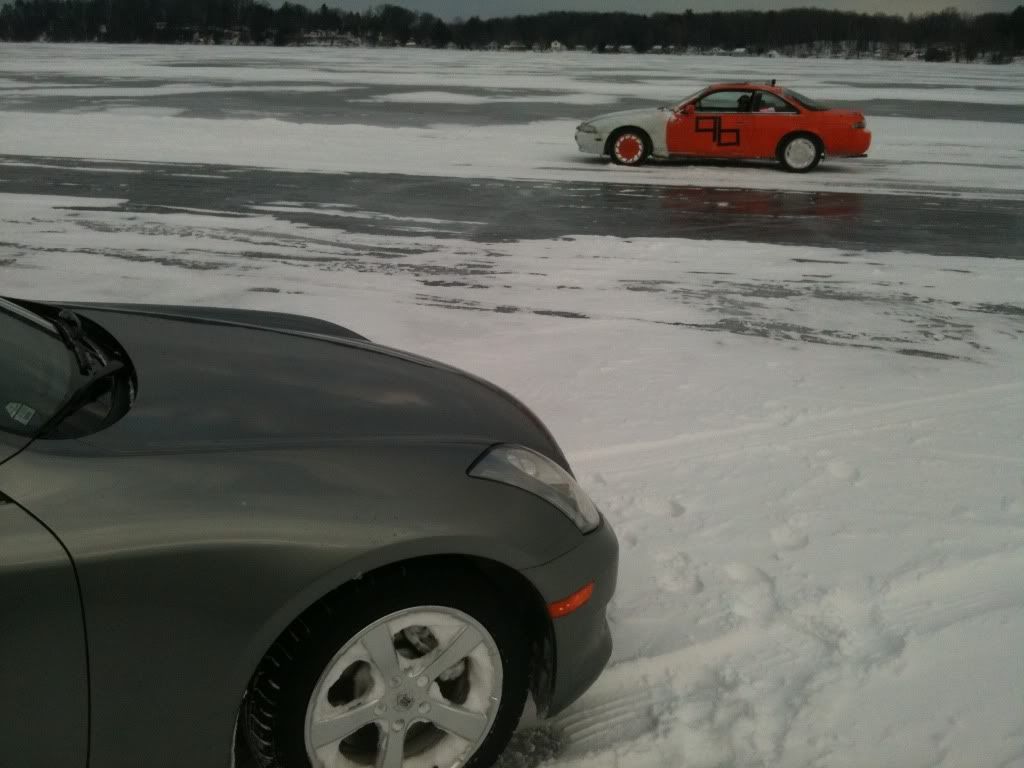 Cool corner shot at disk. Need to mount my rallye 4000's for night "practice"; it gets DARK out there fast.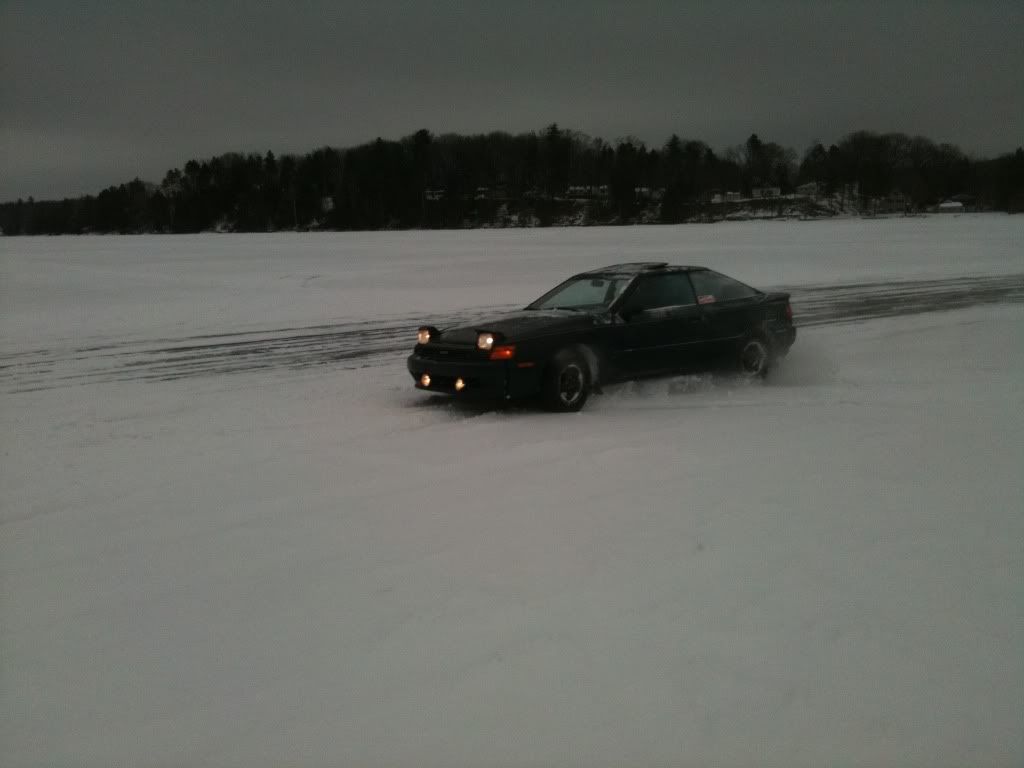 My brother's new addition to his FWD ice car. Thank you NASA for the free airfloil design: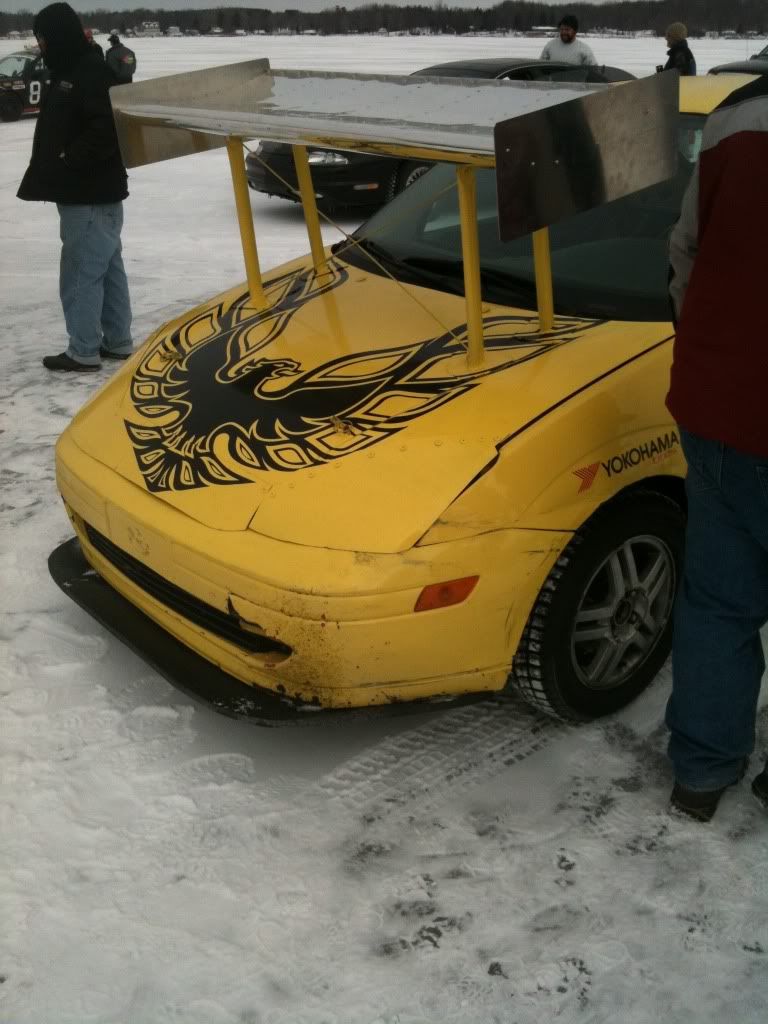 In car video from an event a couple weeks ago. They decided to start FWD 1/2 lap ahead of AWD:
http://www.youtube.com/watch?v=IbHRxWRH-IE
Outside car (short) video:
http://www.youtube.com/watch?v=_2QXfIENDEU
The celica took its share of abuse... The damages for this season came to two balljoints, two strut mounts, one body panel, one foglight, one alternator belt tensioner and belt, and about 10 tanks of gas. COnsidering the amount of abuse I put the car through and the number of snowbanks I plowed into (not to mention the former abuse rallycrossing it and running on seasonal roads), I'm impressed with how durable the car has been. Next year I hope to have a better suspension on the car and race in the stud limited class.