Wed Aug 26, 2009 8:33 pm
Great.
Long story short,got some drawings,measurements,useful pictures ?
Wed Mar 24, 2010 1:13 am
Sorry for reviving an old thread but I too am interested in a skid plate for my st165. I am going to be rally-X'ing it this year and don't like how the oil pan is open to the elements so to speak. If any of the guys who have skid plates, have measurements of there skid plates and how they mounted them I would greatly appreciate the info so I don't have to start from scratch to try and make one.

Again sorry for reviving this thread it just seemed like there were a lot of people interested and it just kinda fell off.
Wed Mar 24, 2010 12:04 pm
nah its a good thing you revived it, some one needs to mass produce these for us! lol
Thu Mar 25, 2010 5:26 pm
you must think about the materials a bit more. stainless steel rusts fast if not painted well. second is weight! i think alluminum would be a better idea, only problem with that is cost...also what thickness of material do you plan on using?[/quote]

umm...stainless will not rust at all...ive got a 1/8 inch stainless skid plate on my GMC Sierra and its been ran through 3 canadian winters and not one bit of rust at all....stainless will only tarnish ...will never rust... and stainless is very durable...much more durable than aluminum....the stuff i used was very hard to drill as it was a very dence stainless.....pretty well armor plating !
Sat May 07, 2011 10:13 am
After 3 days of designing,measuring,trials i've made myself a light replica of that Cusco guard,and i can make more of them in different thickness
Mine is 3mm hard-Al perfect for light gravel racing due to reduced weight.
At first i was going to do it from 7mm Alu but i realized I'm not going to race on such tough rallyes and belly-surf on gravel
Price is 199$ + shipping,although shipping from Europe to US will add some charges.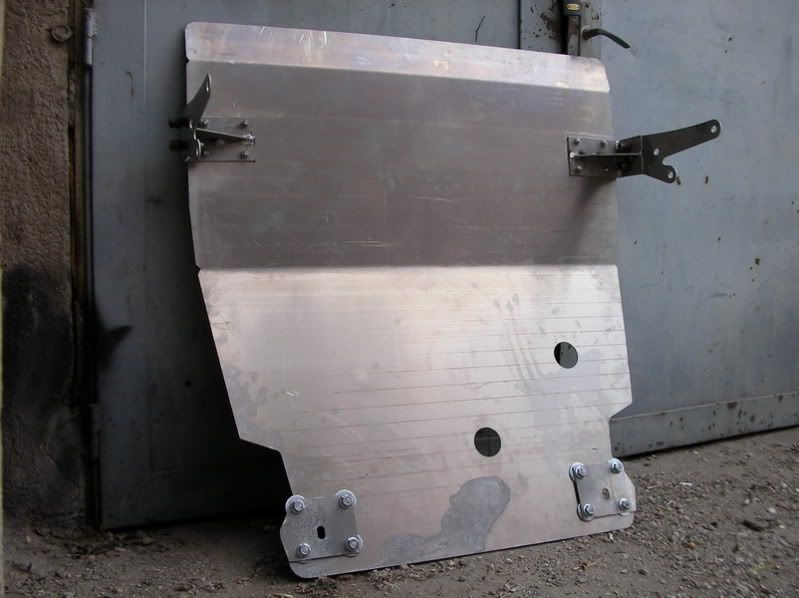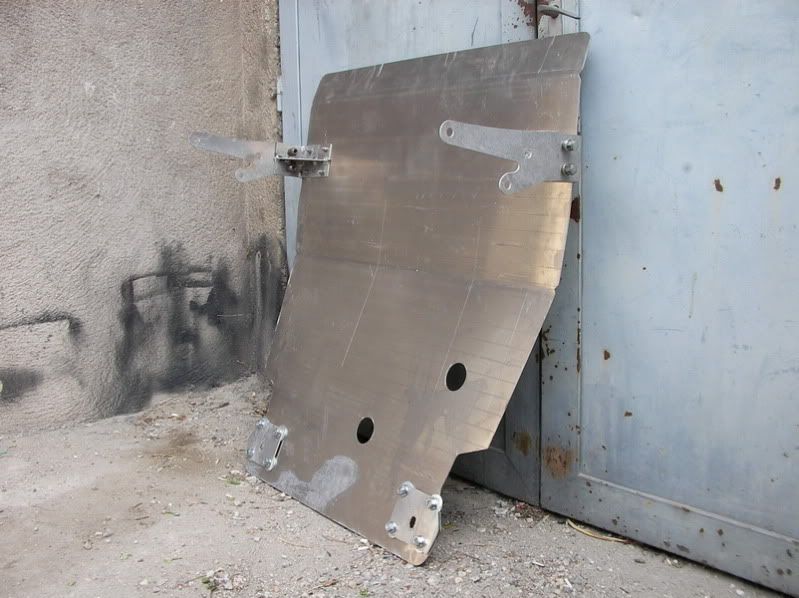 Sat May 07, 2011 1:47 pm
you are going to have a pm in about two seconds
!!!!!!!!!!!
Sat May 07, 2011 3:24 pm
processing...done !
Sat May 07, 2011 4:51 pm
Thats some real nice work man .... love it
Sat May 07, 2011 5:49 pm
Can you take the mesaures of the plate, and post them.... Thx....
Sun May 08, 2011 1:47 am
pm'd you! need these for protection against Chi-town streets.
Sun May 08, 2011 5:24 am
rio_cyber wrote:Can you take the mesaures of the plate, and post them.... Thx....
The plate's dimension is 110cm x 100cm
@SleepingTurbo - PM'd back
Tue May 24, 2011 3:35 pm
LegacyofDan's plate is ready to ship
Also I've made myself a plate for the diff in the back (last 2 pictures)...i don't think for most of you running on the streets is necessary but for offroading,better safe than sorry.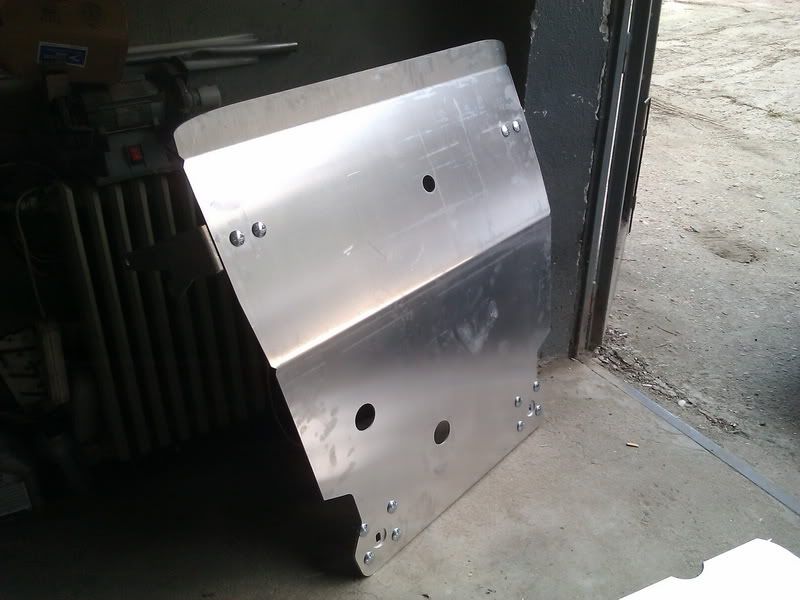 Tue May 24, 2011 4:46 pm
I am excited!
Tue May 31, 2011 12:53 pm
Fri Jun 10, 2011 8:03 pm
you might as well make one for dan and ship it with the other. lol!