Fri Oct 31, 2014 10:15 pm
Going to gather the materials needed to make this happen. CMS-GT4 was kind enough to do a photoshop, thank you sir. I really like this look but I always like hearing what my fellow members think.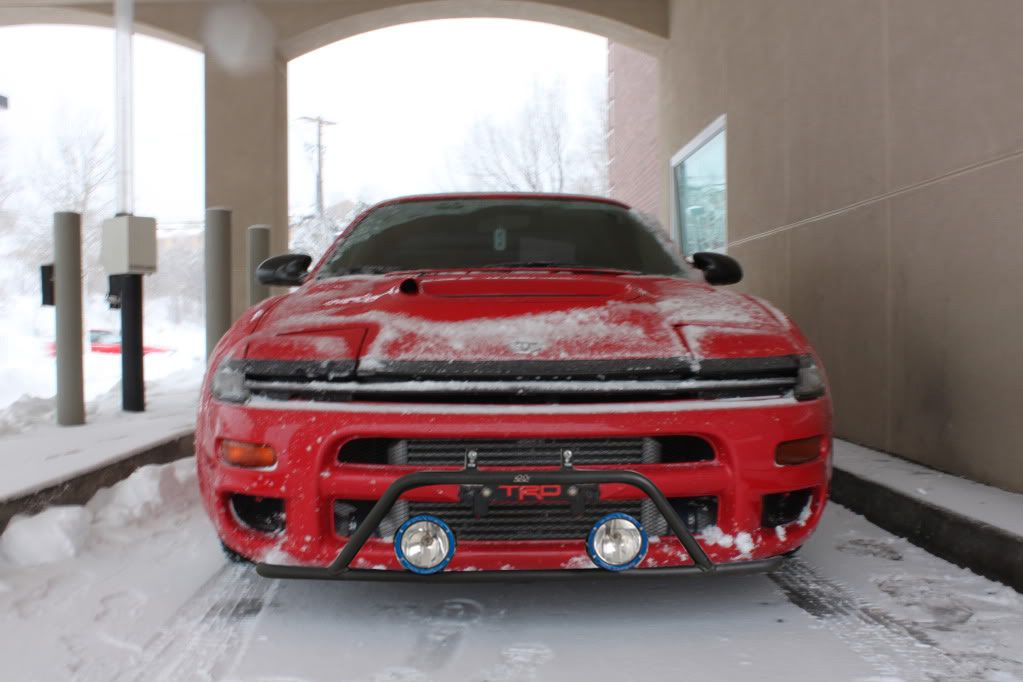 Here is a picture of a Subaru with what I want to do. I will make it so I can remove it easily and I will also utilize my factory fog light wiring for two HELLA Rounds running the wires through the bar.
Sat Nov 01, 2014 4:11 am
I'm assuming this is a cosmetic thing?
Sat Nov 01, 2014 3:37 pm
I would say go for it, but bring the top of the bar just up to the middle of the bumper, and place the lights near the top of the bar and inset them as much as possible, if it snows a lot where you are something like that could be very helpful in winter.
Sun Nov 02, 2014 1:43 am
It is just a cosmetic thing. Not looking to gain strength to crash into stuff. I will finish it in wrinkle black and the lights will function. I do dig the safari setup but not willing to modify my fenders, just get a similar look/idea
Tue Nov 11, 2014 9:51 pm
CSAlltrac wrote:Not looking to gain strength to crash into stuff.
I bet there is one available for a truck that can be altered to fit.
Sat Apr 11, 2015 7:56 pm
I like it.
Sat Apr 11, 2015 11:44 pm
Why not try one from the new gr sti?
https://www.rallyinnovations.com/produc ... prod_id=64
Pretty much exactly the look you want.
Sun Apr 12, 2015 2:00 am
Get out of my head !!!! im planning a led strip light
Mon Apr 13, 2015 3:05 am
Can you measure how far your front license plate bolt holes are from the bottom of your bumper for me?
I'm curious how well the gr sti bar will fit. I'll measure on my sti to see how it sits.