Thu Jan 29, 2015 3:38 pm
Does anyone know what side skirts these are? They look to be some sort of OEM side skirt, but they could be aftermarket.
Let me know!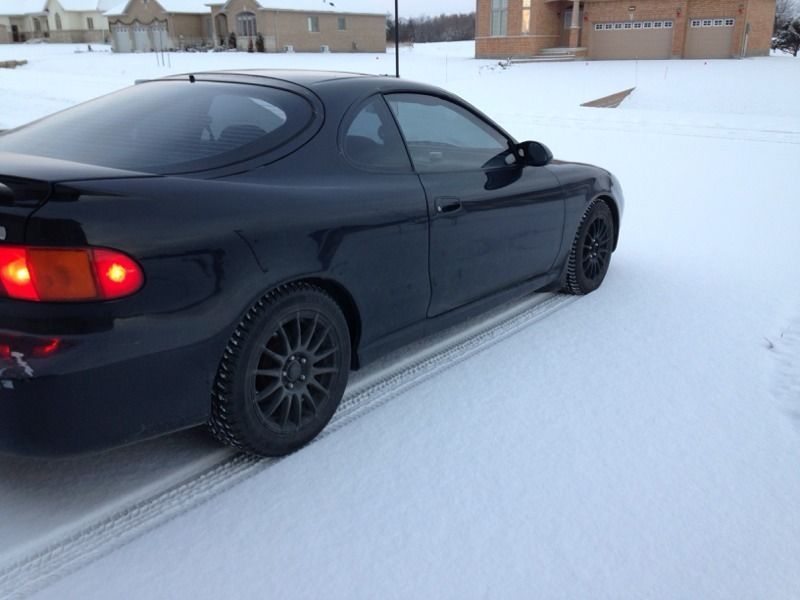 Thu Jan 29, 2015 3:52 pm
The look like oem convertible skirts.
http://carswallpaps.com/wp-content/uplo ... 25001c.jpg
Thu Jan 29, 2015 5:11 pm
I thought that they looked a little bit more aggressive than the OEM convertible skirts, but maybe not. I think you're right.

Now I need to find some...


Thanks!
Thu Jan 29, 2015 5:48 pm
There are some aftermarket ones that are similar but they protrude further and have no mudflaps.
The fake vents are removable.
Thu Jan 29, 2015 6:14 pm
Interesting. Any idea where to buy anything like these in North America?
Thu Jan 29, 2015 6:17 pm
eBay and Andy's auto sports. You might check Craigslist as well.
Sat Jan 31, 2015 2:16 am
They are what is factory fitted to JDM cars. My 88 ST165 Celica imported from Japan has them fitted. It also has the moulded mudflaps behind the rear wheels fitted.

Funny I like the skirts that the US cars have better.
Thu Feb 12, 2015 3:28 am
But hey, no one knows that