I'm looking at getting the JDM side markers for one of my ST185, but I wanted to make sure I have it in the (close as possible) right place. Now are the JDM fenders dented in for the side markers or do they just go right on with a hole in the fenders? In other words if some one have a JDM fender, can they measure the distance from end of the ender (by the door) to the center and edge of the light. Also messure the distance from the top of the fender to the center and edge of it.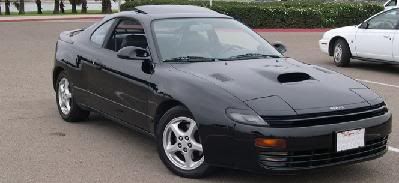 Club Member
Posts: 685
Joined: Sat Oct 29, 2005 6:45 pm
Location: San Diego, CA
---
I have a pair of fenders in my garage. I can take some pictures for you
Established Member
Posts: 1166
Joined: Sun Jan 27, 2008 12:08 am
Location: Pittsburgh PA
---
Album link attached. You should be able to calculate everything you need from there. Nothing indented or special about the cut out, just right into the fender. Since the fenders curved I used tape to measure the distance from the top to be more accurate. You can see in the one picture where I started the tape, right at the top of the fender at the corner of the flatish portion down to the start of the cutout. From that corner it's about 8 7/8 inches. From the door edge to the cutout is about 3 inches on the centerline. Hope that helps!
https://goo.gl/photos/UCnPcFsxLH1jJGXM6
Established Member
Posts: 1166
Joined: Sun Jan 27, 2008 12:08 am
Location: Pittsburgh PA
---
---
Who is online
Users browsing this forum: No registered users and 1 guest