http://www.mr2oc.com/showthread.php?t=258080
Looks like Toxygene and solarinsocal are interested. I may make an effort to go since there are other 'tracs going.
Anyone else want to make it into an alltrac mini meet???
J.
Gold Member
Posts: 2346
Joined: Fri May 13, 2005 4:52 am
Location: Washington, D.C.
---
Where did everyone go?

Well, I'm still deciding. I might be bringing our 2003 Celica. The Trac is running but I guess I'm still a little shakey on taking it on a long cruise.

We'll see what I decide. I might just brave it and take it easy up there.

I still want to know what route they plan on taking.
Established Member
Posts: 1966
Joined: Fri May 13, 2005 3:49 pm
Location: Riverside, CA
---
That's what I'm wondering. All of a sudden, I can hear the crickets in here. What happened?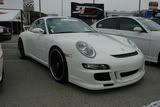 Club Member
Posts: 224
Joined: Tue Apr 17, 2007 1:28 pm
Location: Ontario, California
---
Yeah it seemed like before last summer, everything was hopping in here. Now it's like everyone's gone.

I wonder if everyone's just been hit with a lot of maintenance blues.
Established Member
Posts: 1966
Joined: Fri May 13, 2005 3:49 pm
Location: Riverside, CA
---
---
Who is online
Users browsing this forum: No registered users and 1 guest