Moderator: lumbercis
If you guys are looking for an event to go to, I'd love it if you could join us here. Its a great dealership, and its going to be a fun event:
They are located at:
40 Dover Point Rd., Dover, NH
I'll have more details soon, thanks!
~Pads
2007 Flint Mica tC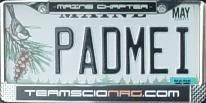 Newbie
Posts: 8
Joined: Fri Nov 09, 2007 1:25 pm
---
Not sure anyone else is around, but I think I'm going to swing by this.

-Greg
2003 S2000
1985 300TD
Gold GTfour God
Posts: 6443
Joined: Tue Aug 17, 2004 4:30 am
Location: I live in a garage.
---
~Pads
2007 Flint Mica tC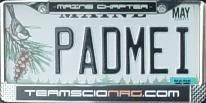 Newbie
Posts: 8
Joined: Fri Nov 09, 2007 1:25 pm
---
---
Who is online
Users browsing this forum: esracing, Google Adsense [Bot] and 1 guest