So, keeping a long story short, I determined this past weekend that I have a crack in my 93 block. I've been wrestling with a steady coolant leak for longer than I can remember. I always thought "eh, it's the 'other' hose from hell just below the water pump...I'll get to it". Well, I finally got around to replacing it - only to see I still had a leak from the same general vicinity. Awesome.
Ultimately, I was really hoping for a popped freeze plug, but turns out there's a fracture in the outer portion of the block, just above the freeze plug that sits right behind the water pump. It's a vertical crack that runs right into the freeze plug cavity. WTF!
I've never run this car hard, always had coolant in it, etc. Granted, there was a period where it sat for a long period of time..but can't imagine 'sitting' would result in something like this.
I'm told these things can be repaired (only after everything is pulled and the block is stripped bare). But I'm wondering if I should just go with a replacement.
I do NOT want to sink a ton of money into this. An investment in time is okay - I have the space in the garage to casually work on it. Just kinda bummed - I was looking forward to having her out this summer. :-/
-C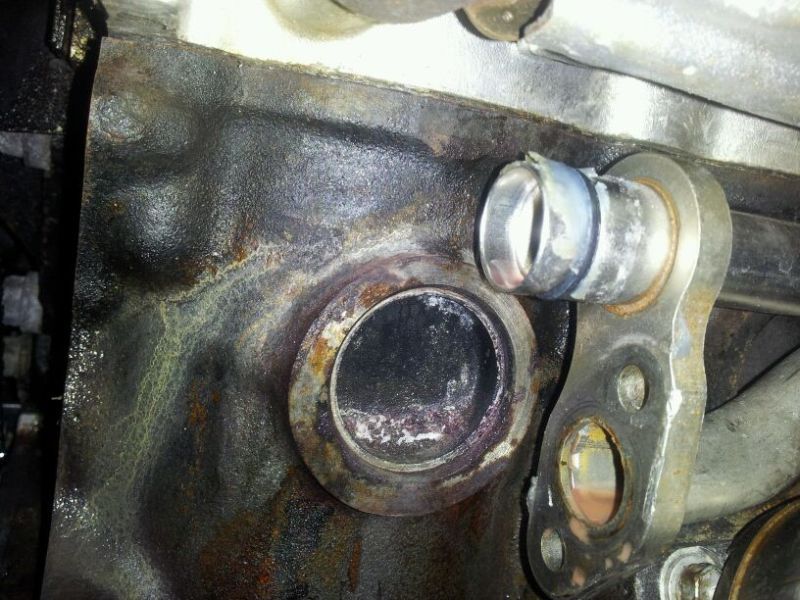 Last edited by
gt4play
on Tue May 15, 2012 4:35 pm, edited 1 time in total.