I know I may regret this, but the time has come for me to sell my coupe. I've put a lot of time and money into this car. The motor has about 179K-180K on it. Now keep in mind that this car was a corporate lease car for almost 10 years. The carfax maintence section is four pages long, it's been well taken care of. Aside form the appearance this car is pretty much stock. This car has been a great DD and has gotten 25-30mpg.
Now onto the specs
Located in Sumter SC
1996 Toyota Celica ST coupe
Salvaged Title
179K-180K 7A-FE
Automatic Tranny
Ice Cold A/C (just recharged)
Power everything
Moon roof
Cruise control
3L2 Red body (front end is flat red, however under the hood is 3L2 red)
JDM Curren front end conversion
JDM Curren front splitters (not pictured)
JDM Curren late model taillights
JDM Curren emblem
JDM Curren ZS gauge cluster w/ 9000rpm tach
JDM front license plate (not fake)
OEM Side skirts (not pictured)
OEM coupe wing
10000K HID headlights
This car is really one of a kind. I have not seen another curren replica anywhere on the street, at shows, or meets. This may be the only Curren "twin" in the country. I still have yet to find another curren front end for sale. I get looks and questions everywhere I go. It's never been abused just cruised/commuted. I really don't want to get rid of this now rare JDM gem, but I'm moving out so I need money. PM/call/email me for more details.
With the front splitters test fitted
A pic at a toyota meet in rock hill next to toyo6gc's vert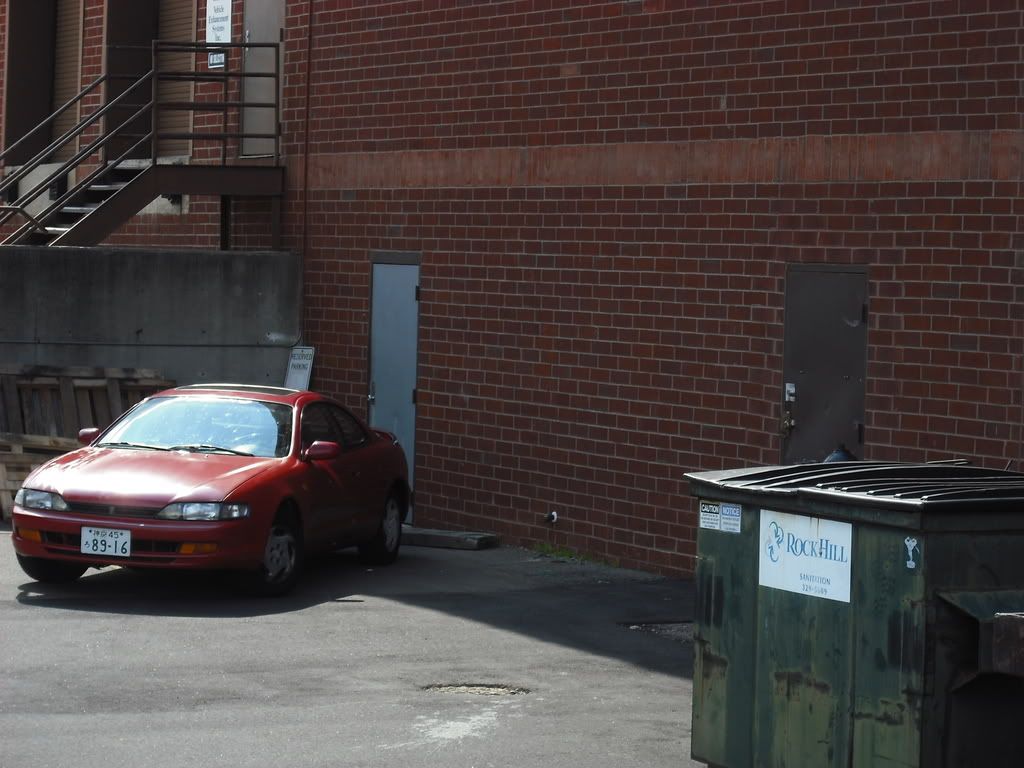 I'm also including
USDM taillights
set of JDM sidemarkers
7A-FE valve cover
Also it will need front brakes, I can hear the warning tab, and an alignment. I'm going to be fixing those while the car is for sale, however the price will not change.
$3000obo
Here's my cell 803-968-1371 or email
jdmsaxguy@hotmail.com
Newbie
Posts: 10
Joined: Tue May 27, 2008 1:12 am
Location: Shaw AFB SC USA
---
Who is online
Users browsing this forum: No registered users and 2 guests