we're meeting at shawnee mission park, 11 oclock am at the observation tower, then moving to a spot in the park to cook, hang out, and take pics.
http://toyotaland.org/forum/viewtopic.php?t=630&start=0
please sign up if you plan on attending.
any questions and i would be happy to answer them-
913 548 3079 name's steve.
i need to warn everyone-
ATSAaron wrote:You specifically told Matt that "some kid dumped sand into my motor."

don't let some kid dump sand into your motor.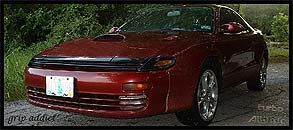 Established Member
Posts: 1229
Joined: Mon Nov 21, 2005 6:13 am
Location: kansas city
---
ill look at my schedule.
88 Alltrac
91 zx600
81 kz1000
87 4runner
Club Member
Posts: 570
Joined: Fri Mar 11, 2005 5:06 pm
Location: Lincoln NE
---
---
Who is online
Users browsing this forum: No registered users and 2 guests