I'm moving to Cleveland on the 6th for 3 months to attend welding school. Whats a good place to look for a room to rent? like good neighborhoods and stuff. or do YOU live in Cleveland and have a room??
-Avi-
'88 ST-165(Black) - Sitting... Waiting... Quietly... in the garage under 2 inches of dust...
'88 ST-165(grey) - gone to rusty Celica heaven
'91 MKIII Supra - 98% completion!
Gold Member
Posts: 1682
Joined: Mon Aug 09, 2004 12:13 am
Location: Silver Spring, md
---
from ohio but the other side of the state down in cincinnati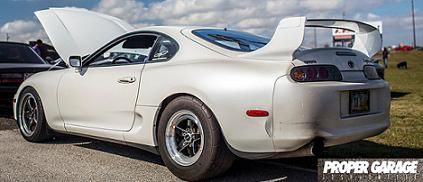 Club Member
Posts: 697
Joined: Wed Feb 23, 2005 6:39 am
Location: cincinnati
---
i live north of Pit. Pa., about 2 hrs from Cleveland.
2006-DURAMAX RaPeVaN
2008-RUCKUS
2004-IS300
1993-MR2T X 2
1992-GT4
1991-SPEC MIATA
LOTUS 7 (in progress)
Established Member
Posts: 1119
Joined: Sun Aug 08, 2004 12:58 pm
Location: Amsterdam
---
I'm from Columbus.
'88 Toyota Celica Alltrac
Club Member
Posts: 30
Joined: Mon Aug 07, 2006 9:51 pm
Location: Columbus, OH
---
I'm guessing Avi's back now. This is an older thread.
www.illtuned.com

- Professional Motor Sports Driver & Instructor
- Vehicle Dynamics Specialist
- I4WDTA 4x4 Certified Trainer

Established Member
Posts: 1820
Joined: Mon Aug 09, 2004 3:39 am
Location: New Castle PA
---
---
Who is online
Users browsing this forum: No registered users and 1 guest