Hey all, I'm Elric. I'm a former Toyota Technician. I'm from Chesapeake, VA. I just recently acquired a 1990 Celica all trac. The car has the usual rust issues but runs great. Has an ST205 swap installed. Don't have any pics of it yet but I'll post some soon. In the meantime, here's my previous build.
It's a 1991 Toyota MR2. Had a Gen4 swap with all bolt ons. Aeroware Lip, Aeroware Wing and GReddy skirts with Phoenix Power rear spats. Painted Spirited Green Metallic from Mazda.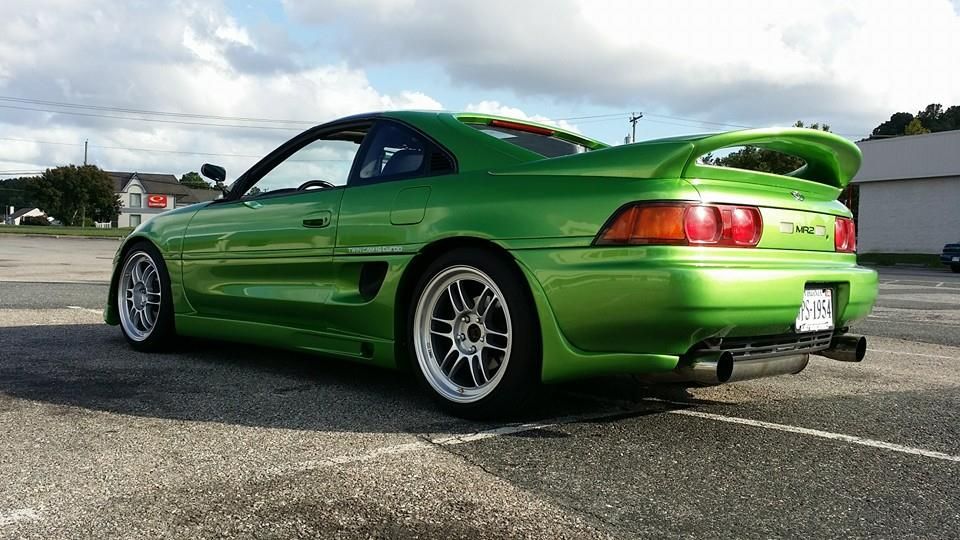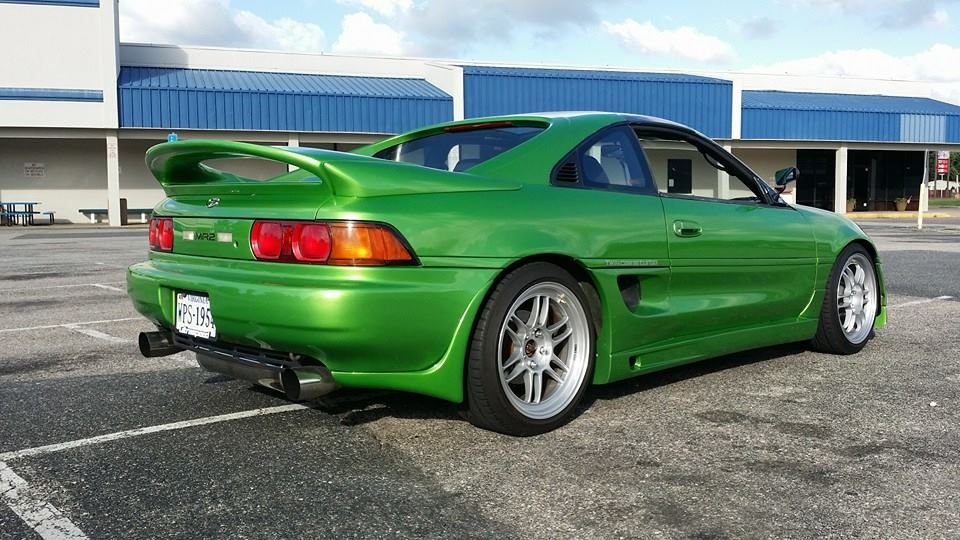 Plans for the Celica are to fix the rust, CS bumper, hood and ST205 skirts then paint it. Still researching on the cars but I'm excited for the near future. Can't wait to start wrenching on this rare car!
Club Member
Posts: 44
Joined: Sat Mar 12, 2016 2:14 am
---
I remember seeing the green car on the MR2OC. I thought you sold it? Post pics of your alltrac!
Club Member
Posts: 394
Joined: Tue Jan 18, 2011 1:59 am
Location: Buchanan, Ga
---
I did sell it, I'll post pics of the ST185 later once I get some decent shots of it!
Club Member
Posts: 44
Joined: Sat Mar 12, 2016 2:14 am
---
Get that GT4 out to one of our meets ... theres a few of us around ya close. Meet will be planned shortly ...
Rob
1988 ST165 - 78K - Project ---> http://www.alltrac.net/phpBB2/viewtopic.php?f=44&t=31483&start=240
2000 Toyota Tundra SR5 - 165K - DD - Thanks 97JZA80
2007 Toyota Rav4 - 125K - My girls DD
2001 Toyota Camry - 273K - Highway Runner
Established Member
Posts: 2666
Joined: Tue Nov 25, 2008 2:44 am
Location: New Castle , DE
---
---
Who is online
Users browsing this forum: No registered users and 2 guests