So I just posted not long ago maybe a couple days and was excited to own an st165 Toyota alltrac 1988. it was a pleasant thing to drive with its turbo. it would seem however that since the fenders were rubbing on the tire I would fender roll my rear quarters.
Horror struck on the passenger side although, and just as soon as I started, because as I was rolling bondo started to crack and show up and I was like WTF. To my dismay I started to dive deeper because I was gonna repaint her anyways right?. well I found that this car was hit before or something damaged her and and someone thought it was great idea to bondo the entire quarter panel and make the lines look like how they use too while the car was slowly rusting away in places behind the bondo....... its not bad rust but the damage is unfortunate for this car because I was so happy how clean this car was. Its 1/8th inch of bondo everywhere too WTH. BONDO BONDO EVERYWHERE.
I'm just venting though hope everyone enjoys my rant of previous misdeeds, of years and years ago. I do not know what will happen to this car now.
Wish I had more money 500 a month is not enough.
Any advice is appreciated. I will have to search and check harder next time I buy a car cause there were signs but I had no clue but experiences are everything and I will remember this one for sure.
Instagram: Oddball_8
1988 Celica Alltrac
2004 Mazda Rx8
1990 4X4 Dodge Dakota
Club Member
Posts: 28
Joined: Wed Jun 29, 2016 12:54 am
Location: San Franciso Bay area California
---
Sorry to hear about the bondo, my advice would be to patch it together as best you can for now and save up for a proper repaint down the road.
★ 1991
GTFour
RC
~ "Rebel Scum" ★
It's for sale!
http://www.alltrac.net/phpBB2/viewtopic.php?f=64&t=52181
Build thread http://www.alltrac.net/phpBB2/viewtopic.php?f=44&t=44216
GTFour God
Posts: 3938
Images: 0
Joined: Mon Apr 09, 2007 11:29 pm
Location: Kelowna, BC
---
I agree. That would be your best bet for now.
Mike
92 All Trac - Daily Driver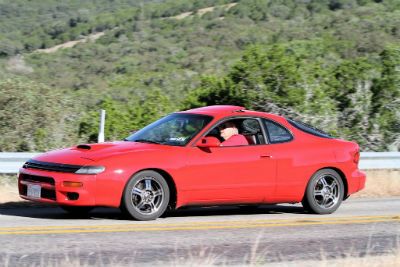 Gold Member
Posts: 1990
Joined: Mon Jun 26, 2006 9:13 pm
Location: Nitro, WV
---
---
Who is online
Users browsing this forum: No registered users and 2 guests