I just bought a st185 celica without the engine because the previous owner broke it. i bought a 3sgte engine and put it in. My problem is that the car doesnt start! I turn the key but the starter doesnt work, however i tried to give the input to the starter manually and it works, the engine starts but when i took of the wire that i used on the starter it stops working.. i checked al the relay and fuse! I Aldo noticed that when i turn the key my turbo pressure signal goes to the max but my map sensor is unplugged. Someone has an idea?
Newbie
Posts: 1
Joined: Sat Nov 26, 2016 3:21 pm
---
Established Member
Posts: 2076
Joined: Mon Aug 09, 2004 5:30 pm
Location: - - USA - - Colorado Springs, CO
---
This definitely works. Did it to mine.
Mike
92 All Trac - Daily Driver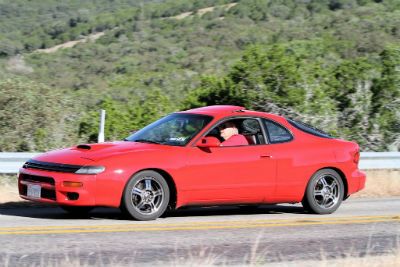 Gold Member
Posts: 1990
Joined: Mon Jun 26, 2006 9:13 pm
Location: Nitro, WV
---
---
Who is online
Users browsing this forum: No registered users and 1 guest