So I've been here wondering why I can't find all the sub categories. Then i finally saw I have to re-introduce myself. I've got a 90 red alltrac. She's got a rebuild with about 50k ago. Speedo kinda broke n didn't fix it. Pretty stupid not to fix it I know, but I was just happy driving it. Regret it now, but wtv its it's still a great engine I'll just call it 50k for now lol. Maybe later I'll do some math n cone up with a better guesstimate. Going thru the bushings and arms n rear brakes right now. Well I'll talk to y'all later I'm sure!
Newbie
Posts: 1
Joined: Tue Aug 30, 2016 8:06 pm
---
Welcome!
Mike
92 All Trac - Daily Driver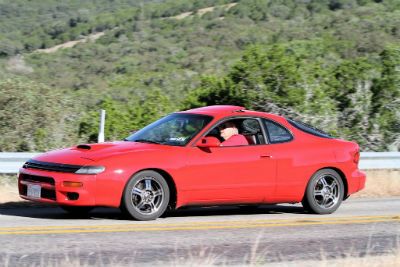 Gold Member
Posts: 1990
Joined: Mon Jun 26, 2006 9:13 pm
Location: Nitro, WV
---
Welcome! I am also in Colorado in Fort Collins. I would also suggest joining the RMMOC group on FB, they are good group of guys and are always down to have me joing their cruises and meets with my alltrac.
Club Member
Posts: 65
Joined: Sat Sep 25, 2004 2:22 am
---
---
Who is online
Users browsing this forum: No registered users and 1 guest