As Terracar already stated the communication was good, even in the periode that we thought that my stuff wouldnt arrive, but finally it did!

Keep up the good work!!
Club Member
Posts: 78
Joined: Tue Oct 28, 2008 9:10 pm
Location: Vaals, The Netherlands
---
Terracar is a great buyer. Fast pay. I'll deal with him anytime!
Mike
92 All Trac - Daily Driver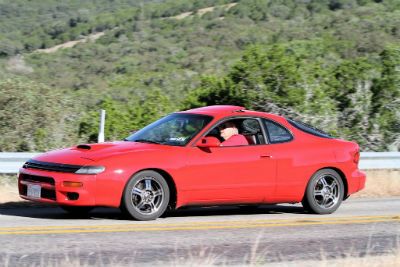 Gold Member
Posts: 1990
Joined: Mon Jun 26, 2006 9:13 pm
Location: Nitro, WV
---
Agreed, great buyer, very fast payment and good communication. Thanks Terracar
chaos_cascade wrote:
Heh, you should prolly change your siggy Putting best foot forward and all.

May I suggest-

Black '93 ST185 - 1 of 81, CS Hood, CS Front, essence of cool
Club Member
Posts: 150
Joined: Wed Feb 28, 2007 7:57 pm
Location: Newport, Oregon
---
Ditto, great buyer for me as well
Club Member
Posts: 845
Joined: Fri Sep 03, 2004 11:41 pm
Location: Enfield, CT
---
---
Who is online
Users browsing this forum: No registered users and 1 guest