Can't remember but how do you tell the difference between a 90-91 and 92-93 motor? If i remember ut clearly, was it the manifold bolts? The later of the two has 1 more bolt correct? If so how many is it again?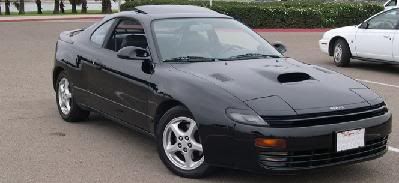 Club Member
Posts: 687
Joined: Sat Oct 29, 2005 6:45 pm
Location: San Diego, CA
---
Two additional studs in the head. The alternator bracket is different to make room for the extra stud on that side if I remember right.
Wayne
1990 All Trac
Grumpy Moderator
GTFour God
Posts: 3966
Joined: Sun Aug 08, 2004 6:58 pm
Location: St. George, UT
---
I just checked toyodiy.com regarding the alternator bracket differences, and RedCelicaTRD is correct - Alternator Bracket No. 1 has a different part number between 90-91 and 92-93.

What was the reason for the change in the number of studs used to mount the head to the block? Were there headgasket issues in the 90-91 version?
Club Member
Posts: 278
Images: 26
Joined: Sun Jul 12, 2015 11:08 am
---
Exhaust manifold, not head.
The number of studs doesn't really work. A lot (all?) of the 92 engines have 7 studs for the manifold like the pre revision cars. I've owned 2 92s, plus 3 RC engines, plus I've seen several more. All were 7 bolt manifolds. The only 9 bolt manifolds I've ever seen have been on my 2 93s. You're right about the alternator bracket though, they are different. The one for the 7 bolt only works for the 7 bolt mani. The one for the 9 bolt will work for either. Also I believe the 7 bolt heads have the 2 extra stud holes. Though some of the early heads (90?) might not?
IIRC the quickest way to tell the engine itself is the 92/93 has a throttle opener (it's a vacuum diaphragm) on the side of the throttle body.
Also, the pre revision cars have an oval connector for the alternator harness. The post rev cars have a triangular connector. And the knock sensor connectors are different.
IMO the most important thing is actually the ECU though. The post rev ECUs have better diagnostics. Other than the part number you can tell if you open it up. The newer ones have 2 circuit boards. The older ones only have 1.
GTFour God
Posts: 4702
Images: 0
Joined: Mon Aug 09, 2004 9:04 am
Location: Ma
---
---
Who is online
Users browsing this forum: No registered users and 3 guests