---
Don't sell it! I can gurantee you'll regret it. Pick up a cheap DD and take the alltrac off the road and stop the insurance on it. The DD will probably have cheaper insurance so thats more money into the alltrac. Plus you can get the jobs done that take longer then the time you have now since you have to have the car to drive.
Good luck with all of it
Duncan B.
88 Black w/Red Interior No sunroof
Runs great! Now with frame damage!
Club Member
Posts: 282
Joined: Wed Feb 23, 2005 2:04 pm
Location: Silver Spring, Maryland
---
Wow calm down guys. This topic is old. Im not selling the alltrac that would be crazy. Although Im still struggling with it somewhat and sourcing out a cheap dd is a pain in the ass, since when is a 89 civic worth $3k, but what I really want is a 4th gen celica hatch but those are just as expensive if not more.
Chaz
Red st185 (for sale soon)
Black ae92 (daily driver)
Red st165 (the new toy)
Club Member
Posts: 460
Joined: Thu Aug 19, 2004 8:35 pm
Location: Thronton, CO
---
I have owned my alltrac for 7 years, it has only been driveable for maybe, maybe fourteen months at the most. Right now the car is 5 feet in the air and the engine is on the ground, but soon it will be fixed(until of course it breaks again) and I wont even be phased by how much down time it has had in the last 7 years. Because it is an Alltrac! Everyone that knows what they are, what they can do, and how fun they are want one. so keep that in mind b4 you sell. In a few months time, you might be kicking yourself. Good luck!
88 alltrac: hks exhaust, hks timer, koni struts, intrax lowering springs,
Club Member
Posts: 217
Joined: Mon Aug 22, 2005 9:17 pm
Location: Vancouver
---
Most of the time when owners change hands, it's very neglected. And needs on avg. of $1000 just to bring it back to normal.. It takes a LOT of patience. Buy as much of that as you can!
amen to that 1000 dollars...
Nigel in Hawaii
From Hell and Back
GTFour God
Posts: 5085
Joined: Sun Jan 22, 2006 10:56 pm
Location: Kamo'ili'ili Town
---
holy thread ressurection batman!
i need to warn everyone-
ATSAaron wrote:You specifically told Matt that "some kid dumped sand into my motor."

don't let some kid dump sand into your motor.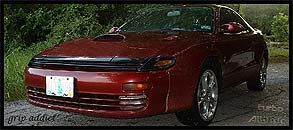 Established Member
Posts: 1229
Joined: Mon Nov 21, 2005 6:13 am
Location: kansas city
---
And needs on avg. of $1000 just to bring it back to normal.. It takes a LOT of patience. Buy as much of that as you can![/quote]
$1000 HaHa you must be kidding!
Club Member
Posts: 655
Joined: Mon Mar 27, 2006 11:49 pm
Location: Fairfax VA
---
Damn, $1,000 wouldn't get my car near starting... :p
GTFour God
Posts: 3041
Joined: Thu Aug 19, 2004 6:08 pm
Location: Savage Bowels of MN
---
if youre going to sell it dont sell if for a 2.5 rs!

youll have to buy gold wheels.. and no one likes that
Blake Brown
Club Member
Posts: 824
Joined: Sun Aug 08, 2004 4:43 pm
Location: Victoria BC Canada
---
---
Who is online
Users browsing this forum: No registered users and 3 guests