Over a year, and i miss it so much! last december i spun the number 2 bearing and now i am doing a full build, so its gonna be even longer till i could get in and smoke a civic.
serious1
Newbie
Posts: 9
Images: 0
Joined: Wed Sep 11, 2013 2:18 am
Location: Citrus Heights CA
---
Finally replaced my front wheel hub and shifter cables( what a pita) drove it today for the first time in awhile. Felt good, glad I got it running again
Club Member
Posts: 450
Images: 0
Joined: Sun Dec 01, 2013 10:35 pm
---
I haven't gotten to drive mine yet. Picked it up thinking it'd be a simple timing belt install. Nope intake cam wouldn't move, took the head off and took it to a shop thinking it was bent valves. Turns out the valves were just stuck from sitting. Still waiting to get the head back and everything put back on. Then I have to tackle the brake lines, luckily the guy I bought it from had replace half of them, so only half are bad.
Indiana

1988 celica alltrac 82k original miles
Newbie
Posts: 15
Joined: Mon Dec 30, 2013 3:34 pm
Location: Indiana
---
Skimming through is half depressing!

Feb 2013, hopefully will drive before Feb 2014.
1992 Toyota Celica GT-Four CS (#4025)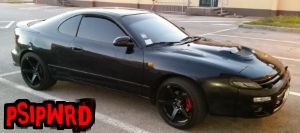 Club Member
Posts: 224
Joined: Sat Feb 18, 2012 10:02 am
Location: Germany
---
4 year anniversary today since I've driven mine. I have a feeling my 3 year old will be driving by the time it's done ugh!!!!
Allen

1992 Toyota Celica Alltrac "Never ending Project"
2014 Lexus CT200h Redline/Black "Daily project"
2006 Toyota Highlander Wifes daily
Club Member
Posts: 556
Joined: Thu Dec 23, 2010 11:33 pm
Location: Sarasota,FL
---
I agree reading some of these posts are depressing
My all trac still needs some more preventative maintenance done to it before I feel better. I want to change out my radiator and do a coolant flush, and flush all tranny and rear diff fluids as well as port and polish my head. Then I will be happy driving it knowing it should not break hahaha.
Club Member
Posts: 62
Joined: Mon Sep 02, 2013 12:38 am
Location: Southern California, USA
---
Well i dont drive an alltrac but i do own a 205. Been sitting in japan about 500ft from a seawall on a small island since December 2010. Last time i saw it in person was a few months ago and whilst the body was "ok" (was under a car cover thank god) the obvious things were rusted to shit. Including the motor. Going to shell out some saved my just to get things back in working order come mid this year. This is how she currently sits, with car cover on of course....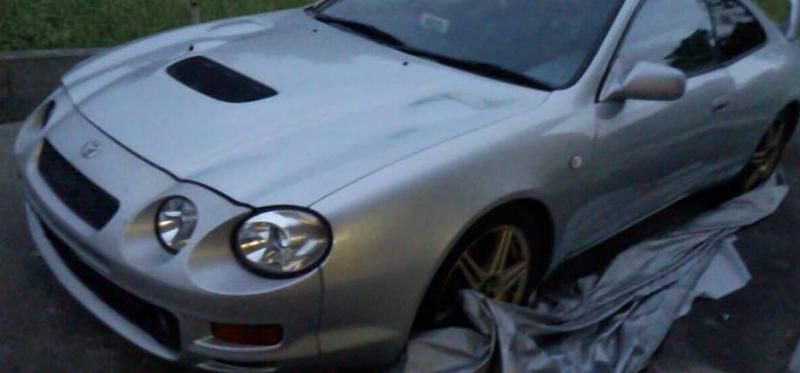 Club Member
Posts: 77
Joined: Sun Mar 20, 2011 4:41 pm
---
Last week, but I only ended up goin around the block due to a fuel line leak under car.
Probably fix it next week and replace brake pads and rotors while I'm at it.
1990 ST185 - mostly stock
2002 IS300 5-speed manual - not so stock
Club Member
Posts: 63
Joined: Thu Nov 18, 2004 11:27 pm
Location: Chicagoland
---
If you define "driven" as driving it legally licensed and on an actual road, then December 23, 2011. Otherwise I drove it around on the property about 3 months ago.

-Terracar
'92 'trac - Demon - currently in need of some reconstructive surgery.
Established Member
Posts: 1553
Joined: Wed Oct 03, 2007 2:47 pm
Location: Battle Ground, WA
---
Newbie
Posts: 16
Joined: Sat Jan 19, 2013 7:55 pm
---
---
Who is online
Users browsing this forum: No registered users and 1 guest