Would there be any interest in bringing back the 6-piston WIlwood front brake kits like what Rocketeer used to sell? I have one of the Rocketeer kits on my car and also have ties to WIlwood and have thought about looking into reproducing it if there is any interest.
Club Member
Posts: 407
Joined: Tue May 10, 2011 4:49 am
Location: Severn, MD
---
yes
Cory Wilson 1990 st185
Club Member
Posts: 951
Joined: Mon Aug 09, 2004 4:24 am
Location: Holland, MI
---
Yes!

Bryan
2017 Pilot Elite
2014 Juke NISMO RS
1994 Supra TT 6spd
1993 Alltrac - http://www.alltrac.net/phpBB2/viewtopic.php?f=44&t=37466
1977 Celica GT Liftback
2015 Grom
1977 GL1000
GTFour God
Posts: 6735
Images: 1
Joined: Wed Aug 11, 2004 5:51 am
Location: Oklahoma
---
The problem with Wilwood for me is the area circled in red, but CEIKA's clear my wheels with a few mm to spare.
CEIKA tried to sell me way more brake than I asked for. Once I free up some funds, I'll be looking to get the CEIKAs, otherwise, I'd have the wilwood 4pots by now.
1992 Toyota Celica GT-Four CS (#4025)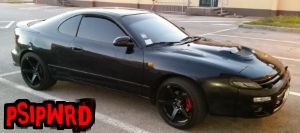 Club Member
Posts: 224
Joined: Sat Feb 18, 2012 10:02 am
Location: Germany
---
With two piece rotors? Yes please
1990 Alltrac -white: Garage Queen

-James
Club Member
Posts: 766
Joined: Sat Sep 01, 2007 1:39 am
Location: British Columbia
---
Yes
Dustin
2008 Legacy GT
1990 Celica All-Trac
1990 Celica GT
Club Member
Posts: 126
Joined: Fri Apr 28, 2006 6:49 am
Location: Colorado
---
let me start by saying I have the revolution kit and had 205 callipers before going the wilwood route as I didn't like the necessary modification's to run the 205 brakes.
ive done a few track days with hard sessions. I do run ducting to help and the revolution kit appears to be adequate, have temp stickers on the calipers and it never got the caliper temps over 150'c. I run ferrodo ds3000 pads and the bite is awesome and zero fade as expected they get better towards the end of the run....

from my experiences:
unless our going to run the W6A caliper or the TC6 ie the big pad calipers, there is no advantage to running the 6 over 4 piston wilwoods as the pads are the same size and the 4 are already verging on two much piston area. (long pedal travel).
if you want the 6 piston cool factor go nuts but performance wise the gains are minimal and its possibly worse depending on piston diameter selection.
oh and as for the differential piston bores I have no noticeable pad taper....
imo revolution kit, good pads and fluid and ull be fine for 90% of competition. and the 10% you wont have enough brakes for you would need a large budget so the AP kit would be the ideal option.
Established Member
Posts: 1092
Joined: Wed Apr 30, 2008 12:02 am
---
Club Member
Posts: 62
Joined: Mon Sep 02, 2013 12:38 am
Location: Southern California, USA
---
---
Who is online
Users browsing this forum: No registered users and 1 guest