I normally just thumb through my Autoweek magazine, and I was surprised to see the AllTrac in there-- 2 page article in "Carlife" about the car on Pages 14 and 16... Title is "Win on Sunday, Flop on Monday" -- goes through a quick overview of WRC, and how the car didn't sell very well in North America.
I don't see it online on their website, but it's there in my print edition...
NYC, NY, USA
Teal '92 ST185 (Current), Black '88 ST165 (Sold)
Founder, Kabiela - DIY & Enthusiast Marketplace (diybuysell.com)
Gold Member
Posts: 1556
Joined: Mon Mar 07, 2005 10:19 pm
Location: Manhattan (NYC), NY
---
Wayne
1990 All Trac
2017
SRT
Challenger Hellcat
Grumpy Moderator
GTFour God
Posts: 3949
Joined: Sun Aug 08, 2004 6:58 pm
Location: Syracuse, UT
---
Read that. I was surprised as well to see it in there. Interesting article.
Mike
92 All Trac - Daily Driver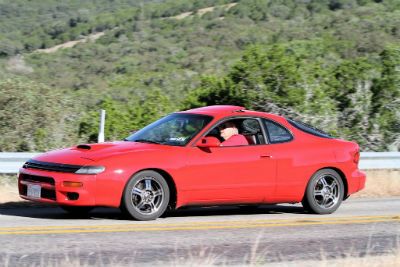 Gold Member
Posts: 1990
Joined: Mon Jun 26, 2006 9:13 pm
Location: Nitro, WV
---
Nice find.
Coldiron
92 st185 (205 swap) | 03 350Z Track (sold) | 13 Pilot | 17 Mazda3
www.noritoy.com | noritoy.deviantart.com | http://www.alltrac.net/phpBB2/viewtopic.php?f=44&t=19891
GTSilver Member
Posts: 10395
Images: 7
Joined: Mon Aug 09, 2004 9:12 pm
Location: St Louis Area (IL)
---
Ha I can ALLLLMOST read from the pics you posted.
Thanks for posting. Im gonna pick one up
~James
"The more you let life's obstacles slow you down the longer it will take to defeat them."
~Yours truly
GTFour God
Posts: 3480
Joined: Thu Sep 16, 2004 5:45 pm
Location: DFW Texas
---
I've been looking everywhere i don't even know if Kansas carries autoweek. I might order it
Club Member
Posts: 613
Joined: Tue Nov 03, 2009 6:10 am
Location: Kansas
---
---
Who is online
Users browsing this forum: No registered users and 1 guest