Hey all,
I've been in the Celica scene for nearly 16 years now, driving my GT-S for most of those years. 2 months ago, I acquired a 91 White Alltrac with 94K miles on it. Sure enough, I get t-boned by a guy who claimed he never saw me waiting in the middle of the intersection to make my left turn.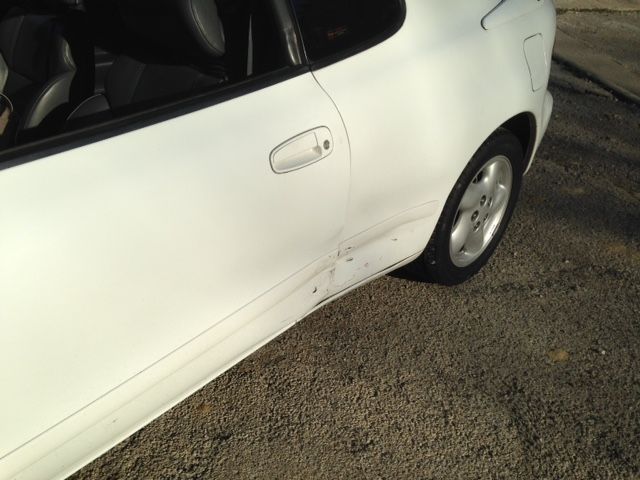 Question is, how do I go about getting this fixed correctly? I stopped by a few places already and they said industry standard these days is water based paint with clear. I understand the OEM paint is single stage. Any advice on how I should approach this? The paint on my car isn't crazy shiny, so if the repaired area gets new paint, it will look off, right?
Also, should I be careful with going to an over the top type shop? If their estimate comes out extremely high because they "want to fix it right" there would be a good chance of totaling out the car, which is the last thing I want to happen.
Thoughts would be appreciated! Thanks!!
2007 VW GTI - APR Stage II+, Billyboat 3" Downpipe, APR Upgraded HPFP, Neuspeed Intake
1991 Alltrac - Stock for now
Club Member
Posts: 49
Joined: Thu Mar 09, 2006 1:20 am
Location: Chicago
---
Sorry for the bad luck. Did you end up getting it fixed?
Red st165 - Garage Queen turned wannabe track rat
White st165 - slapping back together and hoping for the best
Black st165 - gone
2011 FA5 - Family Truckster
Established Member
Posts: 2362
Images: 2
Joined: Sat May 14, 2005 4:09 pm
Location: Chicago, IL
---
if that rear quarter panel is pushed as much as it looks the car is probably "totaled" no matter where you take. I can't image the insurance will want to payout to have it fixed correctly.
Established Member
Posts: 1166
Joined: Sun Jan 27, 2008 12:08 am
Location: Pittsburgh PA
---
Buy a GTS donor for parts.
Club Member
Posts: 194
Joined: Thu Aug 25, 2011 11:58 pm
---
---
Who is online
Users browsing this forum: No registered users and 1 guest