Sun Aug 28, 2016 11:43 pm
This is a custom tool caddy my son made me for my birthday. I thought it was pretty cool.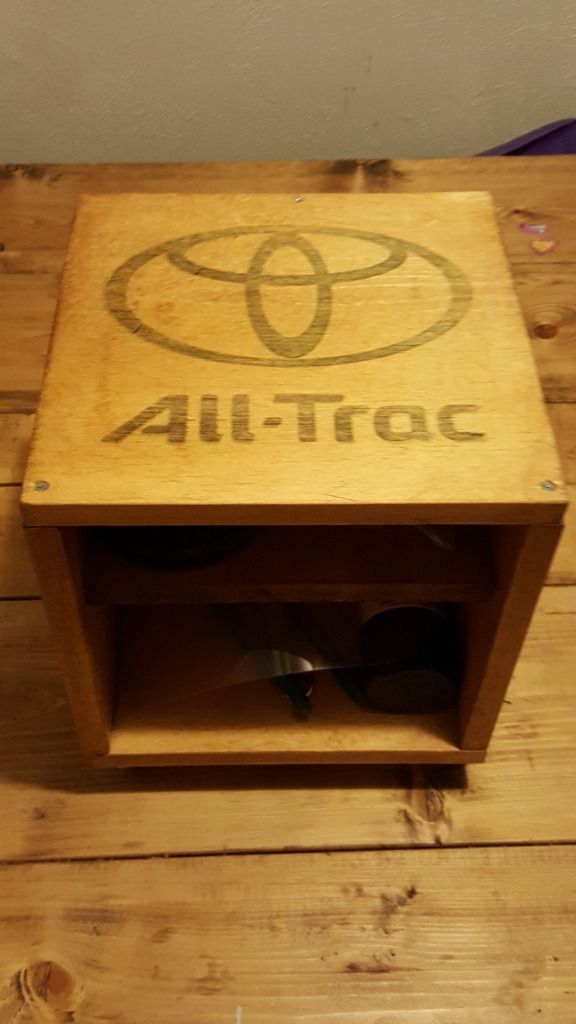 Mon Aug 29, 2016 4:24 am
That's awesome! What'd he use to apply the logo?
Mon Aug 29, 2016 12:28 pm
Very Cool!
Tue Aug 30, 2016 12:52 am
He and his girl friend have an Etsy shop where they are selling signs and stuff they are making.

He found a method somewhere for making the transfers. I think what he's doing is printing it on wax paper, using an inkjet printer and then using that to transfer the design to whatever he's working on. He had told me something about it previously.

He took pictures of the emblems on my car and then put them into Photoshop to make the design for the transfer.