I snagged my self a st205 shifter (supposedly) and cables. I assumed it would be a simple mod and it looks the same dimensions, but as always I can see myself running into some unforseen problem. I am trying to install the entire plastic assembly as it looks like a better design. Has anyone experience bolting one of these in a st185? I heard the shifter cables are'nt compatible, should or
could
I keep the very end of the linkage(past the plastic base) that connects it to the shifter? I was thinking of just connecting it directly to the stock ones just use my stock linkage. Any other advice is welcome, such as spots to clean and relube.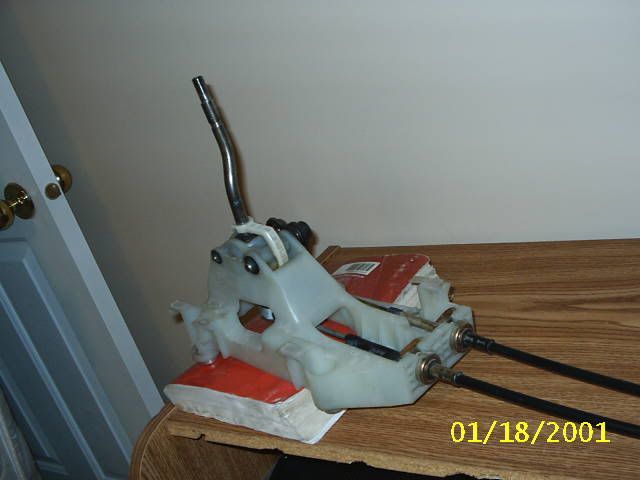 90 gt-four
sold,
jzx100 owner
Club Member
Posts: 217
Joined: Wed Oct 24, 2007 12:59 pm
Location: Calgary
---
Staring at this shifter and and see it forks to the left, (knob sits straight). For a second I though I got a LHD shifter, but now that I look at some other pics of st205 shifters and mine looks to be normal.
these are labeled JDM or RHD :
Ok
90 gt-four
sold,
jzx100 owner
Club Member
Posts: 217
Joined: Wed Oct 24, 2007 12:59 pm
Location: Calgary
---
---
Who is online
Users browsing this forum: No registered users and 4 guests