Wed Apr 16, 2008 2:16 pm
Tubasteve's project jump start: "pix or it didnt happen"
Couple things to consider about breaks I take from here, something happened in mylife that caused me to put the brakes on. Im going to stand by my pix or it didnt happen phase, clean up and fix my posts across here and makeit useable. With over 2200 pictures taken of this car and work done should make it more Colorful
Page.......whats on it. Which are links as well now
6.........engine bay clean up and inspect
7.........missing tons of pictures (go through and fix missing ones)
9.........suspension upgrades and engine bay paint with some clean up
10.......door panels with modified non system 10 door with speaker ect(pictures)
11.......status update
I'm currently doing all posts though my phone pictures and photo bucket. I recently moved and....please put up with crap posts until i fire up my desktop. The photos are all taken on my cellphone unless otherwise noted.
....."its coming".....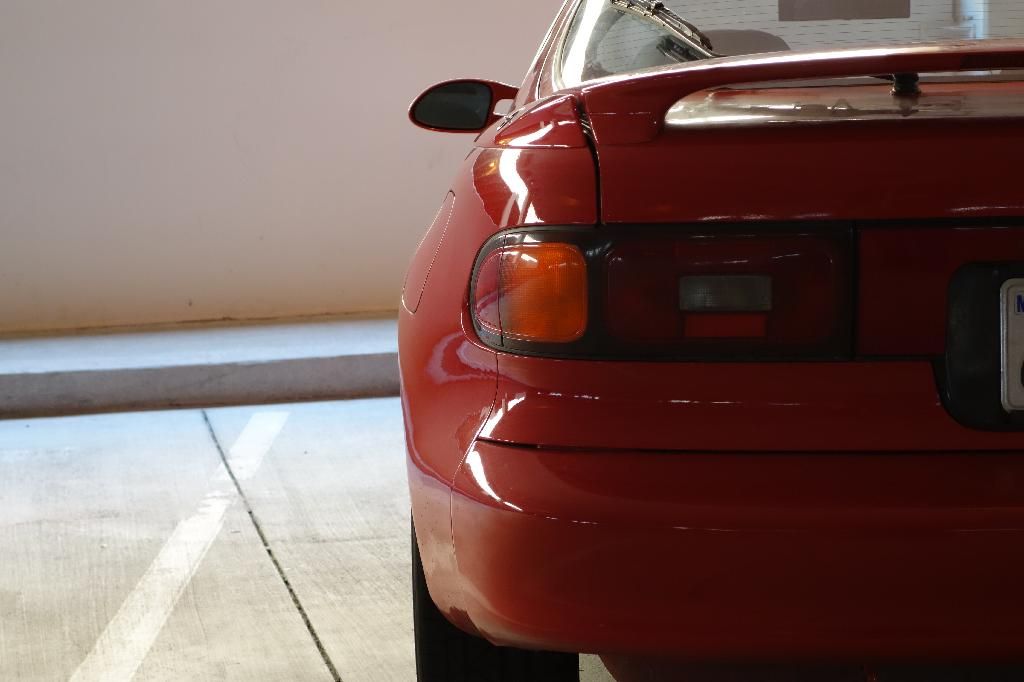 Last edited by
tubasteve
on Sun Oct 04, 2015 3:26 am, edited 52 times in total.
Wed Apr 16, 2008 3:17 pm
Not sure what this my turbo out spooled itself talk is... 18psi isnt that hard to reach. You can hit that on stock internals. What kind of horsepower range are you looking for?
CT26 and CT20b wont get you there.
If you havnt already read the mr2 power primer.
http://www.mrcontrols.com/primers/power.htm
Dont forget your alltrac is an 18 year old car now.. Dont expect to much from the old girl.
Search around on here. There is tons of info on just about everything.
Thu Apr 17, 2008 9:02 am
Yeah the ct20b is not the one you want if you are shooting for good power to redline. It would probably be best for you to invest in a KO racing Street Brawler kit. That will give you plenty of turbo to shut down the evo and it already sounds like you have pretty big plans for the motor.
Thu Apr 17, 2008 1:53 pm
very much so, its cool, i dont hate them, they are like a "step sister" but its my buddy, he buys whats new and quick, i buy what i own(no payments) ive got sti part handled. yes im getting it done. question though, whats the best s.a. fuel system? im all with hondas hondata, thought of moding that to work for these(im really a honda guru) and for an update asfar as power, i just want to get about 350 awh, i think, i need to get him from a roll and a dig.

thanks.
Thu Apr 17, 2008 2:00 pm
You can do that on stock internals but its more safe going forged. Stand alones are kinda limited for us. AEM and Nemesis are the most popular here. If you can get that hondata to work more power to you.
350whp is a nice number to shoot for. It should take 90% of cars on the road. Not bad for a 2.0 four banger.
Thu Apr 17, 2008 9:12 pm
Cool, im looking into the idea, but if anyone is liking this idea as well, let me know, becuase ill go forth and star making the pin outs.

how much boost has the stock been able to be taken on though? i like knowing i built it, cuase i feel it was done "right" and safe. and what boost ranges am i looking at for this range? if anyone also has a st185 close to temecula that i can look at or goto lunch, i just need to know where things go, i have the man. but its not helping....

Thanks so much, steve
Thu Apr 17, 2008 9:29 pm
Thats about the point where you should go ahead and forge is 350awhp. It can be taken further on stock internals but things wont last long. Im no where near there but if you need me to take some pics of what ever your looking for I can help you out with that.
Thu Apr 17, 2008 10:44 pm
If the block is fresh (low miles, good compression and leak test), and you plan on tuning it very conservatively, then you really don't have to get forged pistons. the stock rods are beefy enough to handle well over your goal, so dont worry about them.

if your block isn't that fresh, get it rebored and drop in some forged pistons.

Either way, you will needed a metal headgasket

either way, you will be hard pressed to make that kinda of power on a CT-series turbo. i would look at GT2871 kits and T3/T4 kits, depending on if you want quicker spool, or more boost and power.
Fri Apr 18, 2008 1:57 am
it is a jdm motor and trans, metal head g. huh, made by whom? im sure hks, but whats the "one" to get, im not holding back, i want it done right.

as far as pics, air flow meter area...routing of the wires cuz i had to re route the harness...ect.

thanks
Fri Apr 18, 2008 4:26 am
tubasteve wrote:it is a jdm motor and trans
well, thats doesn't tell us much about the motor. get it leak tested to see
if it already has a metal headgasket, and the leak test comes back very good, i don't think you have much to worry about trying to get to 350, at least in that area. CodingParadox made almost 400whp on a stock engine with a metal headgasket. just make sure you tune it very conservatively.
Fri Apr 18, 2008 4:31 am
ILL PULL IT OUT TOMORROW MORNING, IM GOING TO GET TO DRIVE IT THE FIRST TIME SOETIME TOMORROW, THEN PULL THE LEAK DOWN TESTER OUT.
Fri Apr 18, 2008 1:29 pm
The cap locks key: you might want to hit it again.
Fri Apr 18, 2008 2:04 pm
Cometic makes a very good head gasket that actually doesnt cost to much. Dont forget ARP head studs.
Fri Apr 18, 2008 2:59 pm
I DROVE IT!!!
55 feet, its all good cuz there is no coolant in it yet...
Sat Apr 19, 2008 1:27 am
FIXED 90% OF ALL THE LEAKS, drove it, have a lil gear oil leak, car is boosting fine, tires are done....feels like im on a crapy road when its smooth as silk, and the brakes need to be cleaned up, leak down is tits, theres no weird noises that i herd exept the rusty brakes
boosted it up to the 9 lbs per meter...
, seems like its a fun car, well see, im guna preroll it tomorrow for smog and get tags