...well, a year plus a day to be technical. But that's how long it's been since I brought home my favourite car in the world and achieved an old dream of mine; A 1988 ST165.
Canadian market, so everything was metric. 107,000 miles and a healthy stack of service records came with her.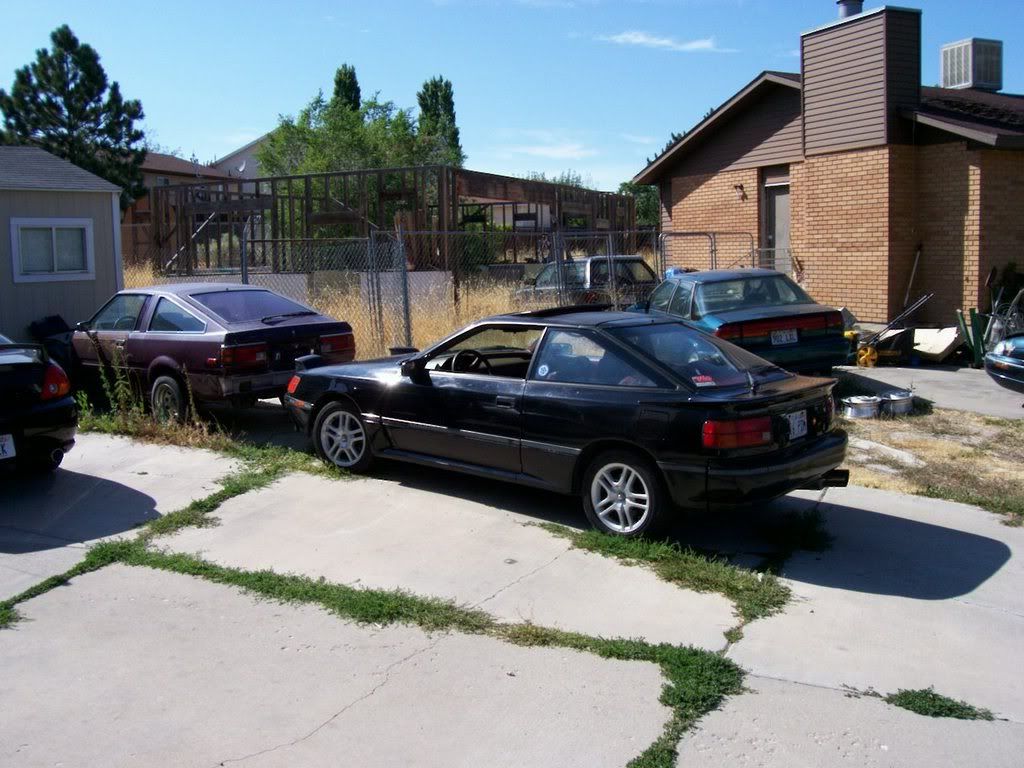 She wasn't heavily modified but there were a number of little things here and there that I found;
ST185 front brakes
KYB Rally struts (seems to be on stock springs)
Cruise control gutted
Supra CT26
A valve working as a boost controller set to 10PSI - with the T-VSV line cut
Hella H4 headlight conversion
A 3" exhaust from the downpipe back, nice deep note to it
An HKS PFC F-CON sitting in the glovebox all hooked and doing...well, whatever it does
The paint on the hood has lost pretty much all its clearcoat due to engine bay heat, and the roof is pretty sunfaded. Found some evidence of a front end repair but everything with the chassis seems nice and straight.
In the last year I've done a few things, mostly for maintenance as the OEM clutch gave out on me sometime last October.
To correct that I picked up a Clutchmasters FX300 off of someone here, and did a nearly-complete Speed Source makeover:
Then after that I tended to some other issues, like the horn being so weak it couldn't be heard over the engine idling. So I fixed that, with a Hella Supertones horn set.
And because I don't like the OEM green lighting (plus a bulb was burnt out), I replaced all the gauge cluster lights with red LEDs to match the interior. Also went for the window switch lights too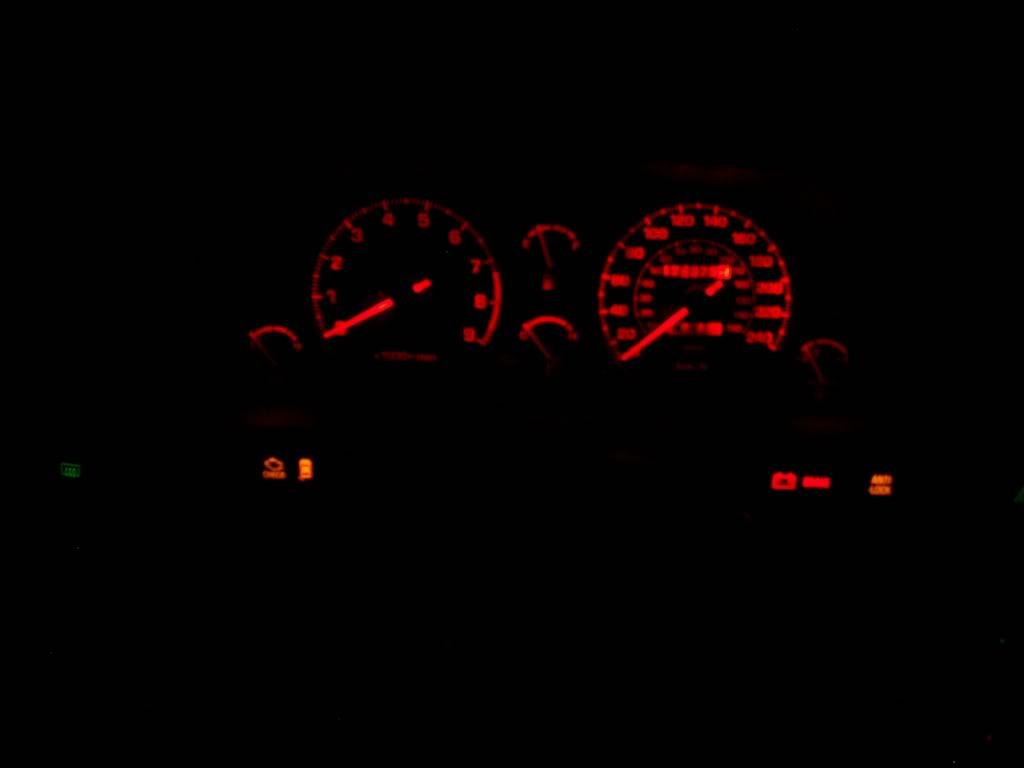 Since that time I've also picked up the BGB's and EWD books for her, as well as gotten a full alignment and new set of Yokohamas to replace the very much dead Falkens she had originally.
My last bit of work up until now was installing a new boost gauge as the stock one doesn't read high enough...and after installing the new gauge I really did learn how slow the OEM boost gauge is!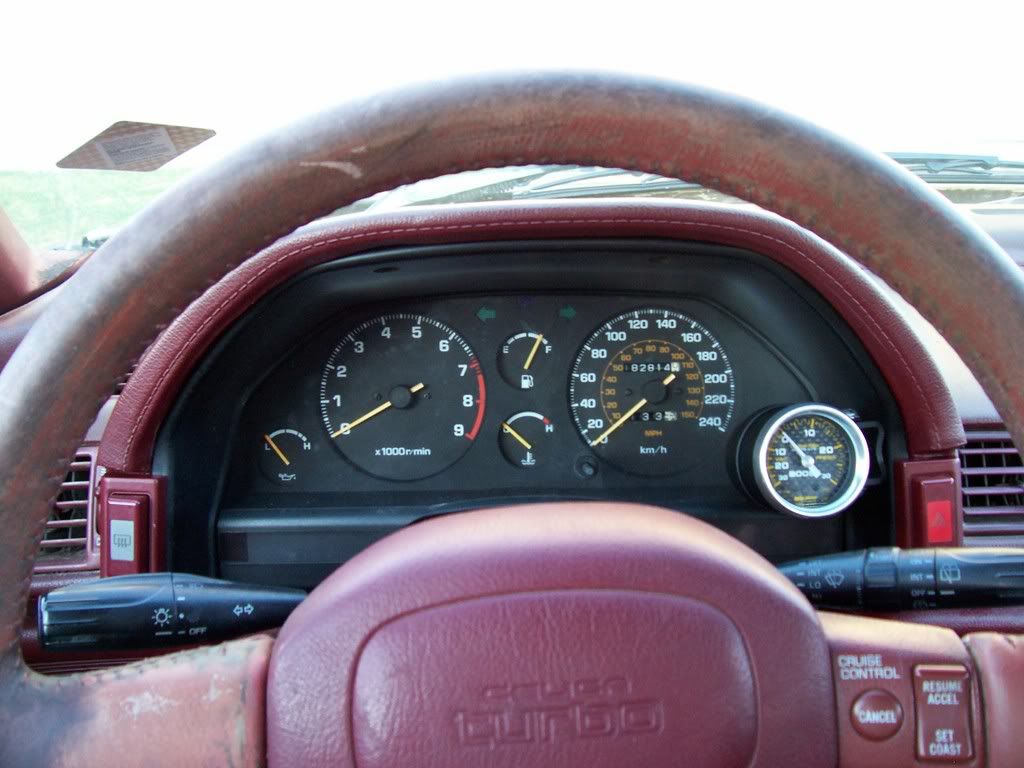 Seems to draw about 9 in/Hg when cold and about 13-14 when warmed up, which I'm guessing is normal due to being at altitude.
This car has been a pure dream cone true for me, even despite the hangups of the HFH bursting and having the clutch give out. She's my DD and my latest addiction. I'll be doing more things to her with no solid goal in mind except making her into the best machine I can.
Last edited by
Dracov
on Mon Jul 29, 2013 6:23 pm, edited 30 times in total.