BRD st185 hoping for 400bhp now mapped at 397bhp 370ft/lbs
Posted:
Tue Jul 07, 2009 3:53 pm
a bit about me and my car, i have a st185 JDM 1992 J, im am rebuilding the engine as we speak as it went pop on me last year
i was runing 286bhp and 315ft/lbs of torque
witch is pritty good for a few mods,
hear are a few pics of he car.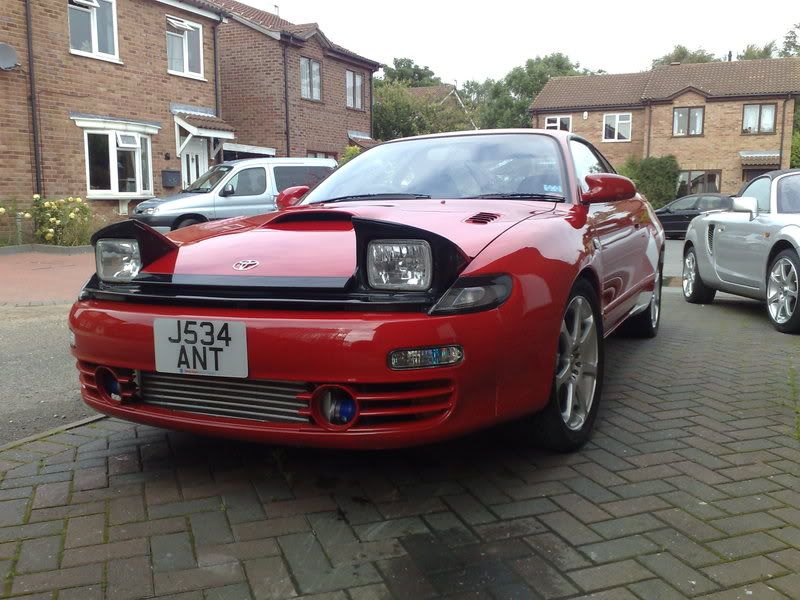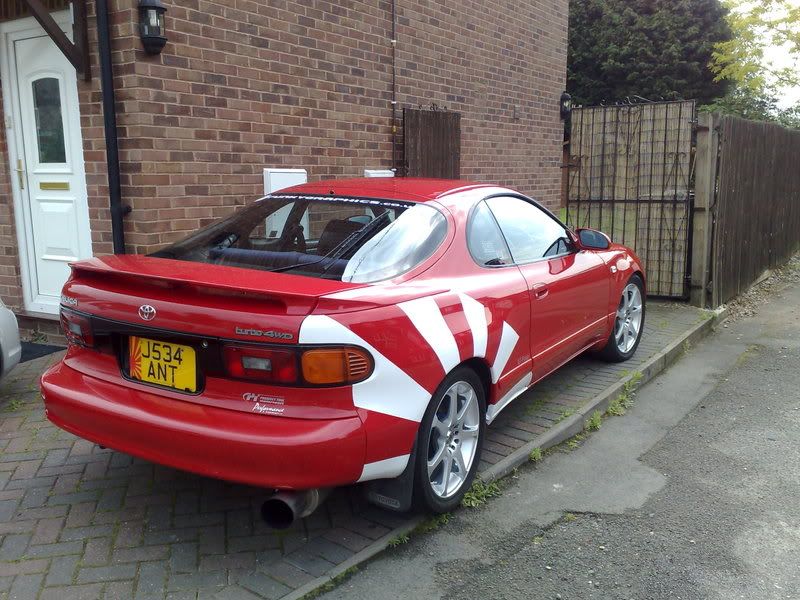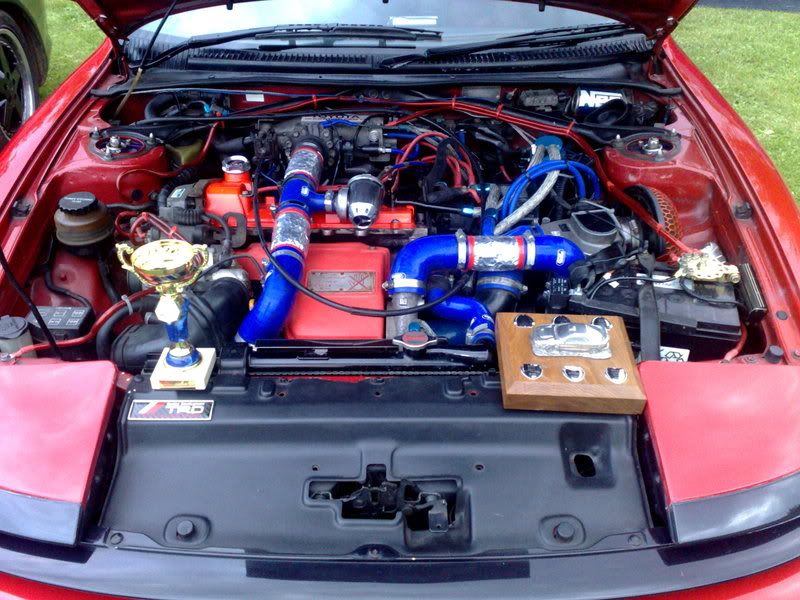 this was befor it went pop
and now for a few of the rebuild
hi every 1, well im hopeing to get mt st185 to 400bhp+ if i can, its away having a fully forged rebuild and with the list of parts that i will be fitting it shoud make the 400bhp+ here is a list of what i will be having fitted
CYLINDER HEAD SKIMMED, VALVES RE-LAPPED, NEW VALVE STEM SEALS
PRESSURE TESTED, SHIMS CHECKED, DEGREASED, CLEANED & PAINTED
BRAND NEW METAL 1.2/1.4MM HEADGASKET, NEW TIMING BELT KIT,
NEW OIL FILTER AND WATER PUMP
OIL PUMP
NEW H/DUTY RACING SHELLS
NEW PISTON RINGS
FORGED 86.5mm PISTONS
FORGED 'H' BEAM RODS
BLOCK REBORED TO 86.5MM CLEANED & HONED
ARP FASTNERS
CRANKSHAFT REGROUND AND BALANCED WITH RODS & PISTONS
JUN 264 cams
HKS 3S-GTE Valve Springs
HKS Duralumin Adjustable Cam Pulleys
HKS F-con V-pro GOLD
Forged Rebuild
Parts
Block 'TORQUE PLATE' rebored to 86.5mm & honed
Forged (cp) piston set and rods to suit
Crankshaft reground and racing shells
Balancing
Arp Bolts - Main and Rod
Cylinder Head Refurbishment
MHG Kit
Heavy Duty HKS timing belt
New st185 oil pump
Oil Filter
Water Pump
Engine gaskets and seals
540cc injectors
ct20b
evo 7 intercooler
2.5" intercooler pipes
here are a few pics of the engine starting to be striped down and the piston that was the problem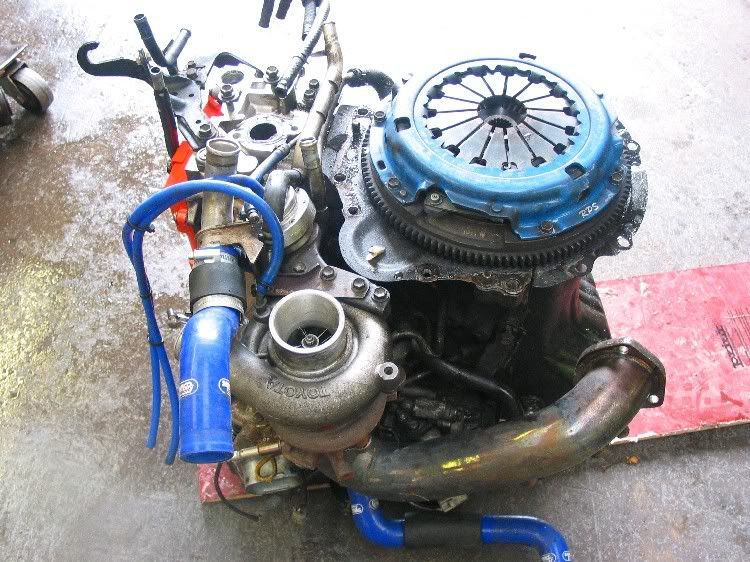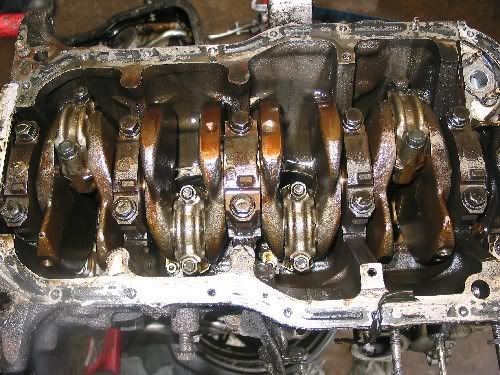 here you can see wher all the oil had bin blown out the seals
and the number 4 piston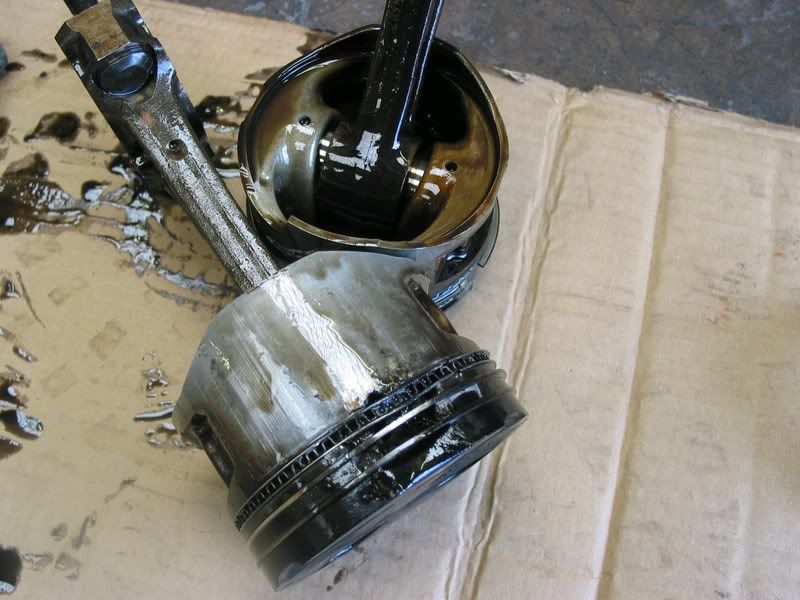 here are a few more pics of the head build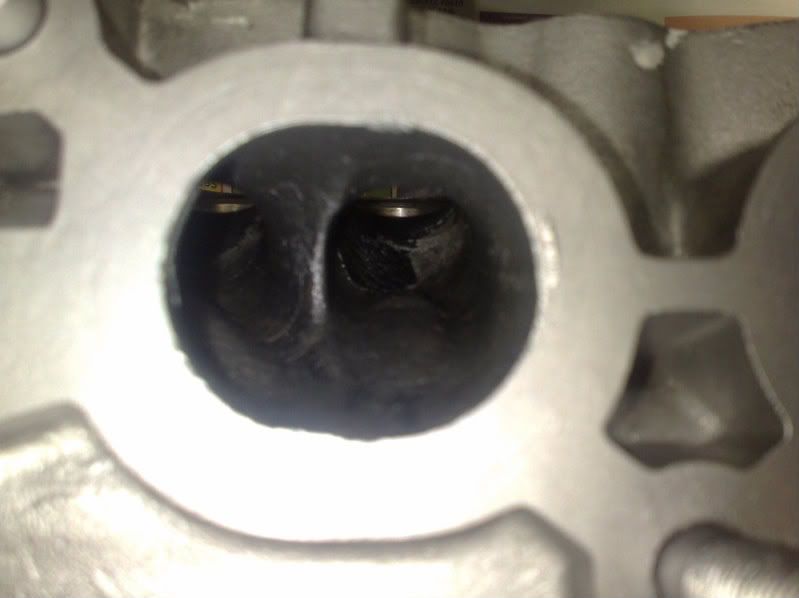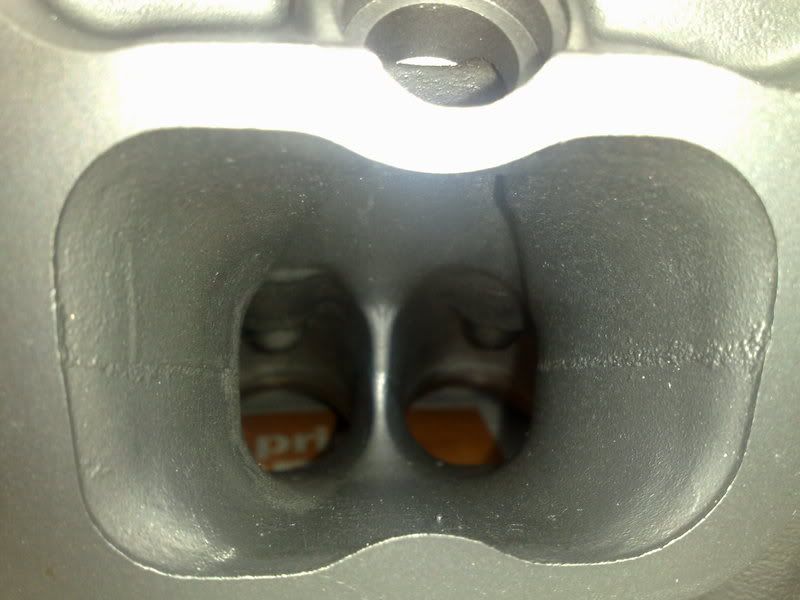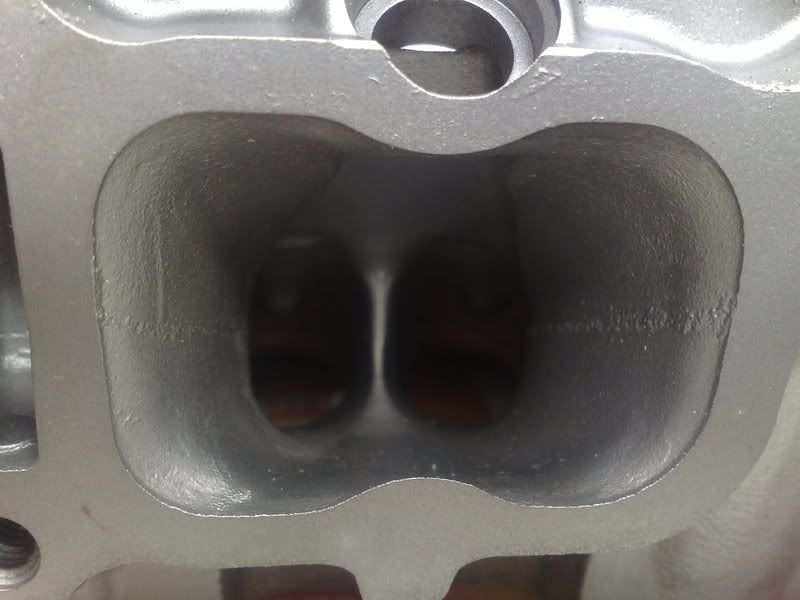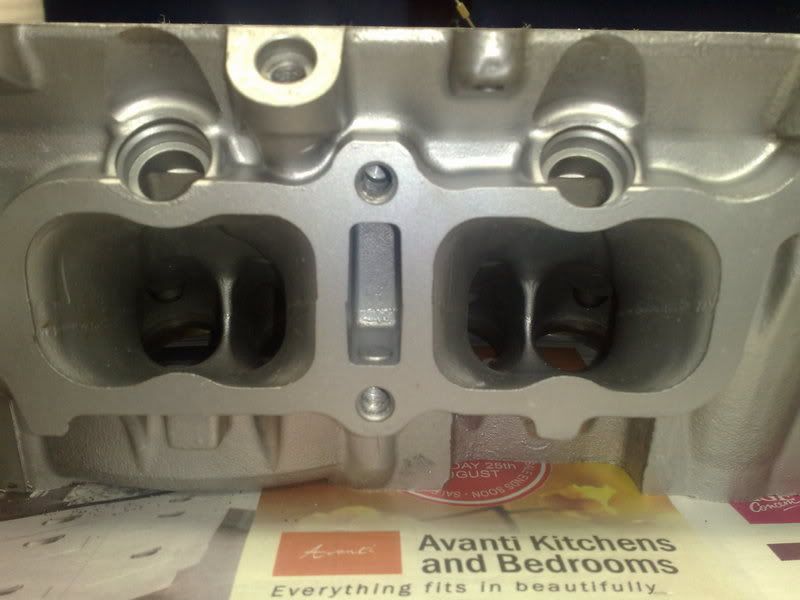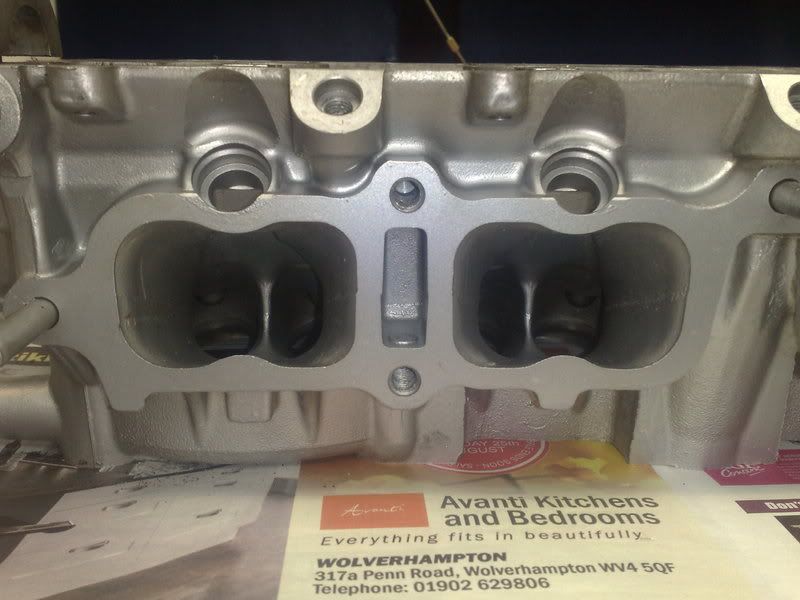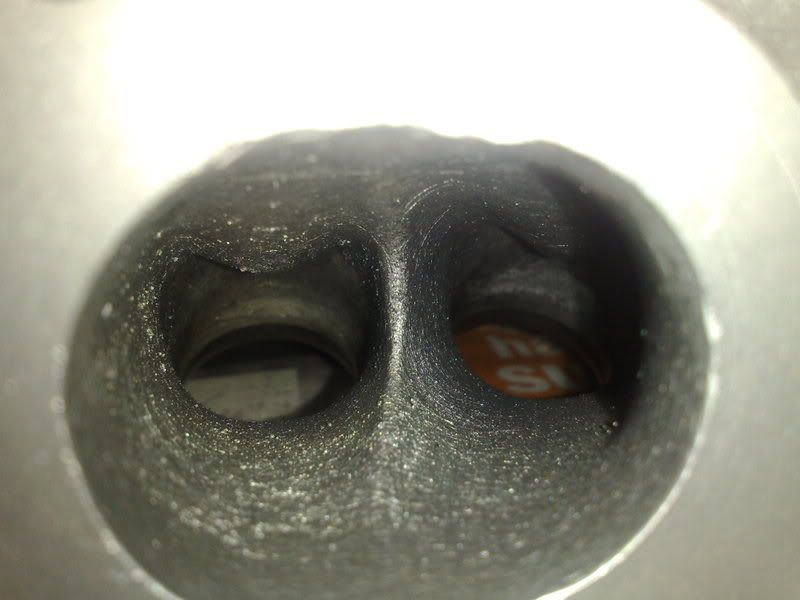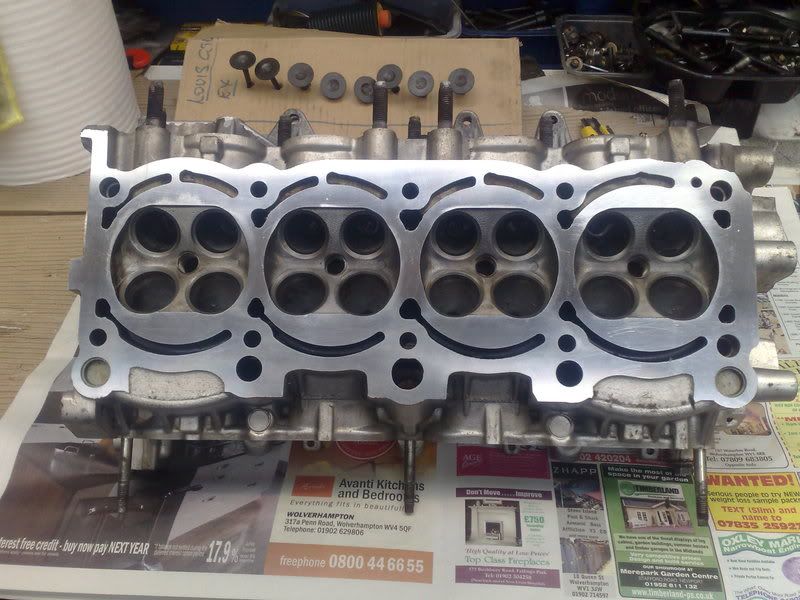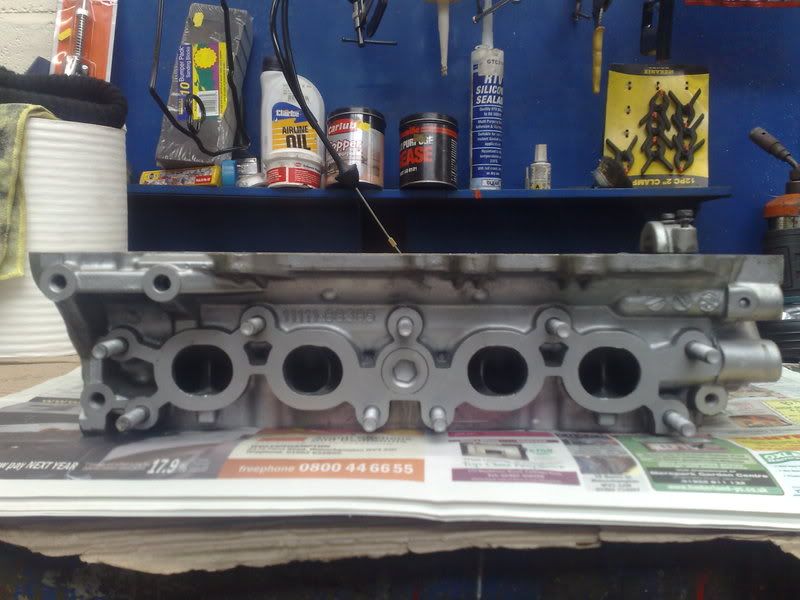 a few more pics of the build
cam gear cover with clear windo so you can see the cam gear
and the cam cover
and my cam gear cover with clear lid so you can see the cam gear
update on the build, things are now coming to gether nice and looks like it will be ready bey end of next week
i was not happy with the hot pipe rought of the intercooelr so i red did it today.
and as you can see in thsi pics i have relocated the expation bottle
a few updated pics of the car all nice and clean
and a new mod to the back brakes
just got back from having the car maped and here is the result
at 1.1bar
at the fly wheel
at the wheels
so pritty happy with at for now, next job is to save and get me nice big turbo and injectors to go with it, then 380-400bhp here we come
air fuel and boost
power graff
full forged engine , 540cc injectors ct20b JUN264cams but not set up yet, full 3" exhaust and decat, HKS airfilter and with no air flow meter now, and was runing just over 1.1bar, the full spec if the engine is on the first page of the build
just finished making and fitting my cold air feed box, here as sum pics
first I made a cardboard template of the cold air box
then after I had coverer it on fibreglass resin I then raped it in heat reflective shield
then fitted to the car with a cold air piping going in to the box
not shore weather to fit a lid on it as it is a good fit to the liner under the bonnet which is acting like a lid plus I and benefiting from the vent on the top.
what do you think?