Hi, just wondering what kind of exhaust manifold do you have on your car ? Custom made ? Looks super clean and tidy.
Club Member
Posts: 42
Joined: Wed Aug 31, 2011 12:37 am
---
I wanna say its an STR cast mani for T3 flange... I googled it real quick and Mafix blew up my results... what a fag
ST165 counter:
#2597 - fail
#3193 - fail
#xxxx - sold
#4598 - sold to Canada eh
#7516 - white dragon 11/10ths sold
[img]http://img.photobucket.com/albums/v123/gearhead313/turbosticker.jpg[/img]
Established Member
Posts: 1361
Joined: Tue Aug 10, 2004 8:17 pm
Location: Pittsburgh, PA
---
so........................... anyone know where i can get some cheap replacement body panels?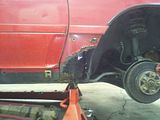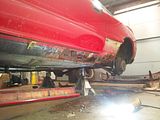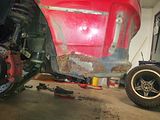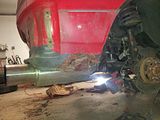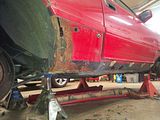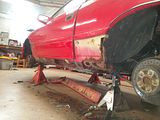 I FINALLY got this turd-zilla running well and was so excited... so i was like, man whats next?? So i knew that i had brakes to do. So I went to put them on and as im leaning against the rear bumper, its raining rust.. so im like ugh, i better see whats going on under here before i go any further.. well low and behold, that was what i found. I'm VERY close to parting this thing out..... FML.
ST165 counter:
#2597 - fail
#3193 - fail
#xxxx - sold
#4598 - sold to Canada eh
#7516 - white dragon 11/10ths sold
[img]http://img.photobucket.com/albums/v123/gearhead313/turbosticker.jpg[/img]
Established Member
Posts: 1361
Joined: Tue Aug 10, 2004 8:17 pm
Location: Pittsburgh, PA
---
---
Who is online
Users browsing this forum: Google Adsense [Bot] and 3 guests