Hey all,
So Ive been snooping around a bit and though it was about time I showed you my 165 project. Going to start by dragging the first posts from Celica Club UK where im also a member and started the thread. Well hope you all approve
I must be mad to drive the 250 miles down to Hythe in kent UKto buy a ST165 from a couple of pictures, shall we say it requires a bit of work.... ive got alot to do, but its old skool cool!
I will admit a couple of years ago I probably would have never bought one but having seen the stunning gen4s about it made me want, and of course it needs to be a GT-Four. I have mentioned it to a couple of people once my tractor was finished I'd be looking for another project and would really like a ST165 so here it is!
So the car itself looks pretty solid few holes around the boot lid has let water but this is in not a big deal. One of the brake lines has gone so has lost all the fluid but calipers will need a overhaul anyway no doubt. Handbrake does seem to work though and not seized on. Sadly the car wont start, battery is knackered no surprise there but when it was tried last would turn over but not fire, my only fear being is that there is visible evidence that the mice have been around in the engine bay and chewed at the foam insulation just hope that they have not gone though the loom
Before it was laid up the engine had a complete overhaul and was tuned by Superchips but only covered 1000 miles before it developed a fuel leak that remained untraced when it was laid up. Now he did say that this was around 1995 but looking though the MOT certificates this morning I see it was last tested in 2000 so I assume that it would be some time after that, a good thing in ways as it means its not been stood as long as we feared. As long with the car I bought the repair manuals off him which look almost unused.
Here we go then Pictures anyway!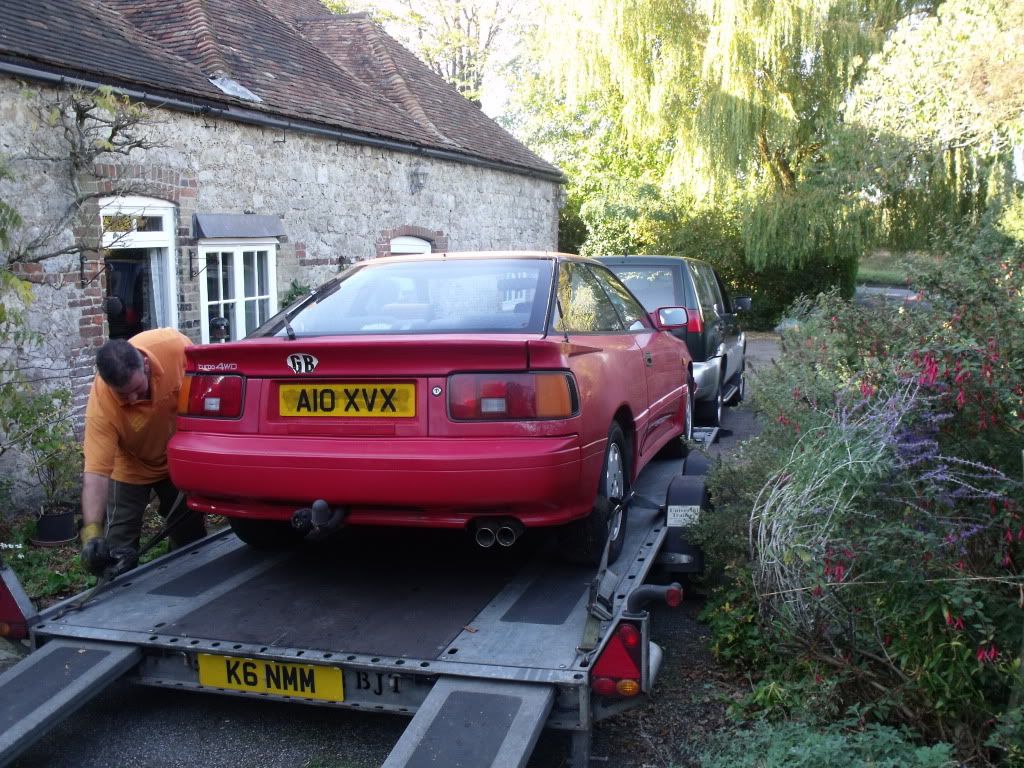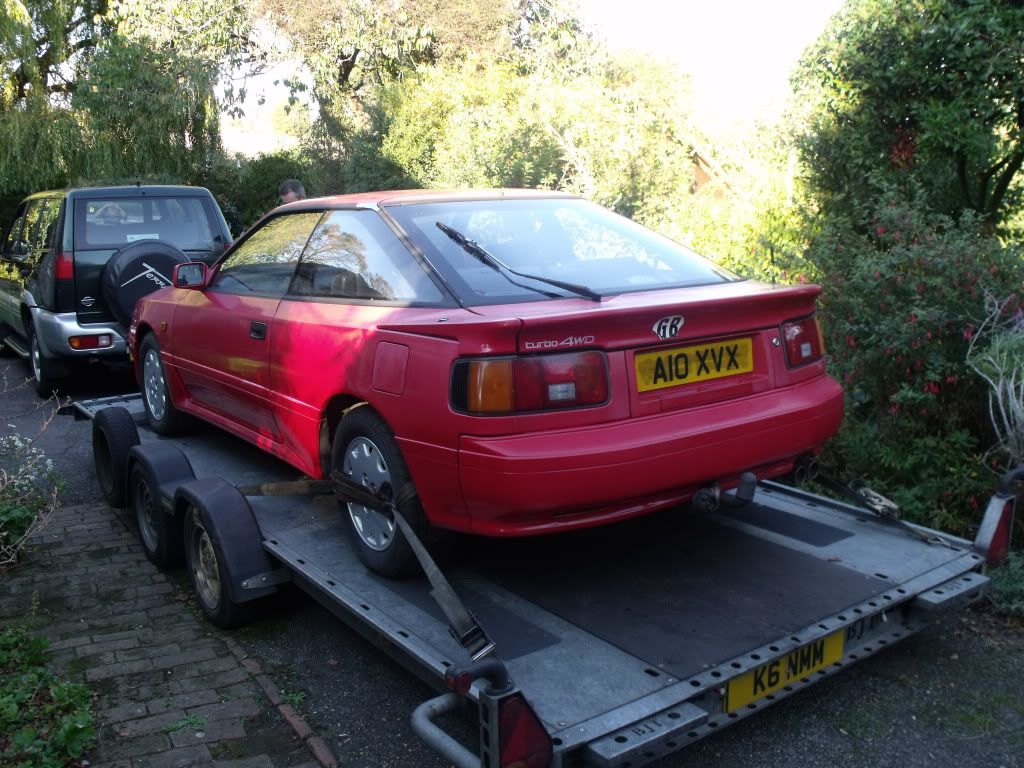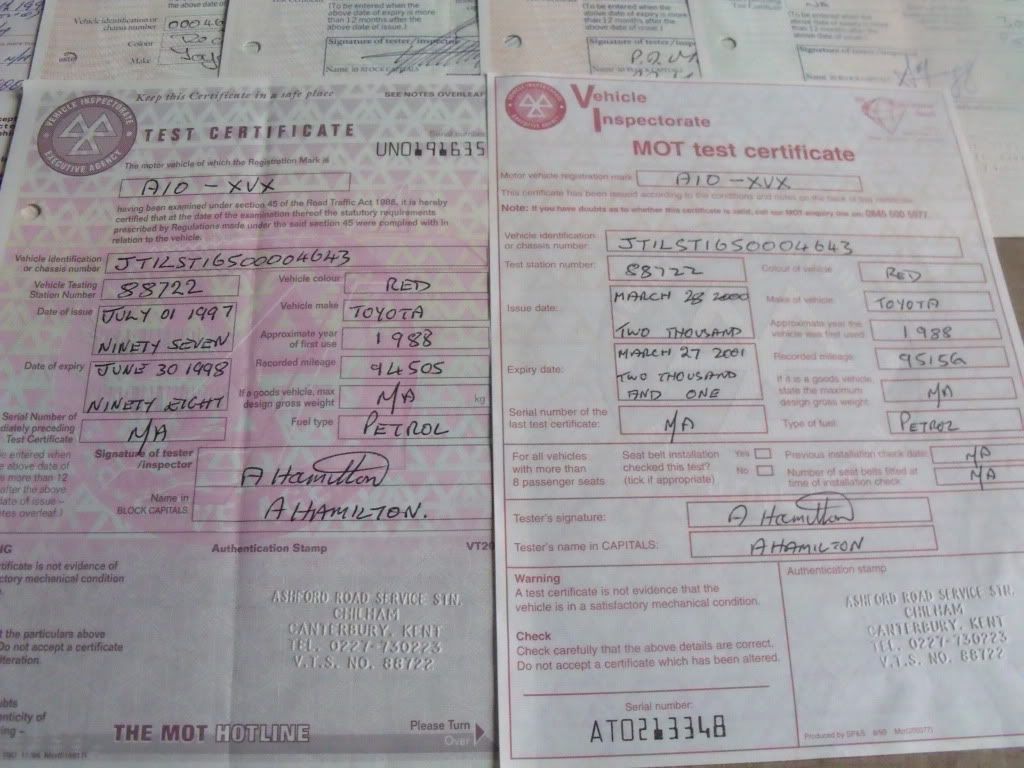 Sunroof is a bit tight and rusted away underneath and water stained the headlining, Door locks are seized no surprise really all the brake pipes are shot. Passenger side window doesnt work these are all small issues though, will get the interior striped out and see what the floor is like as soon as I can.
Ive had a bit of a prod about without taking any panels off yet photos show what ive found so far.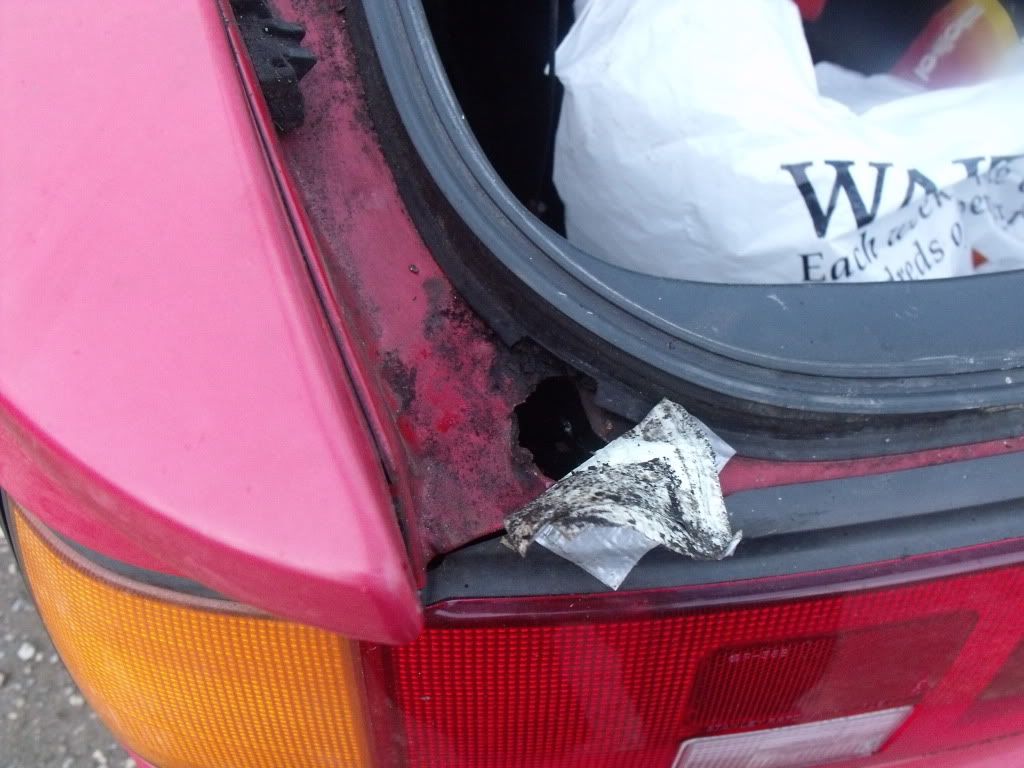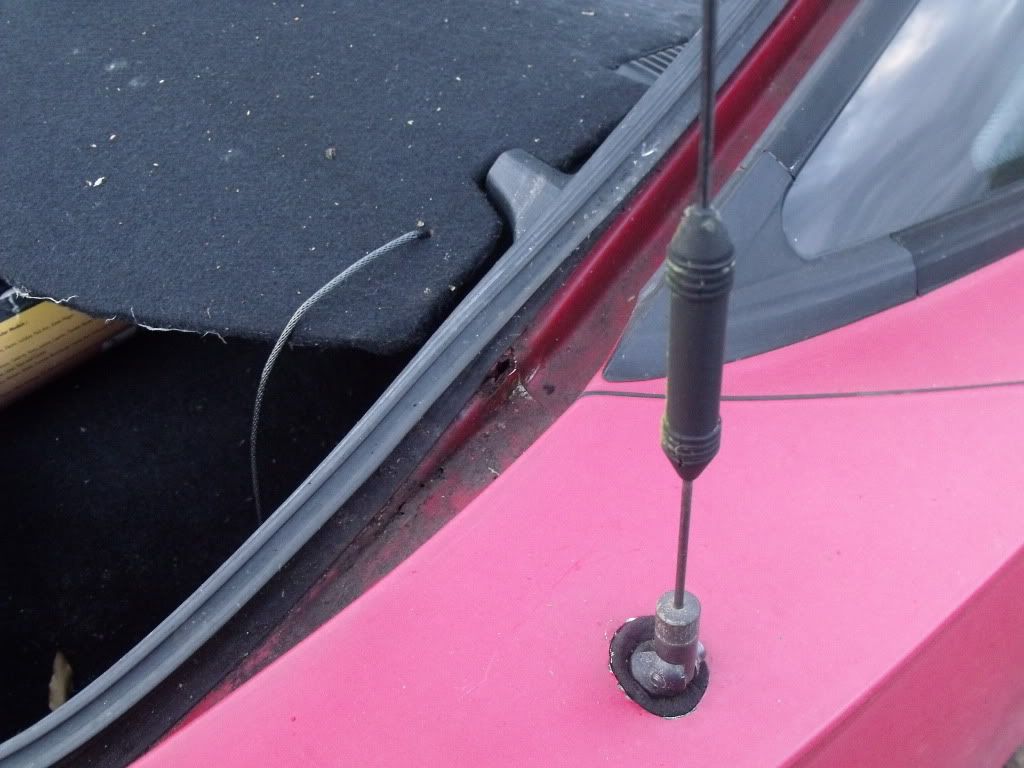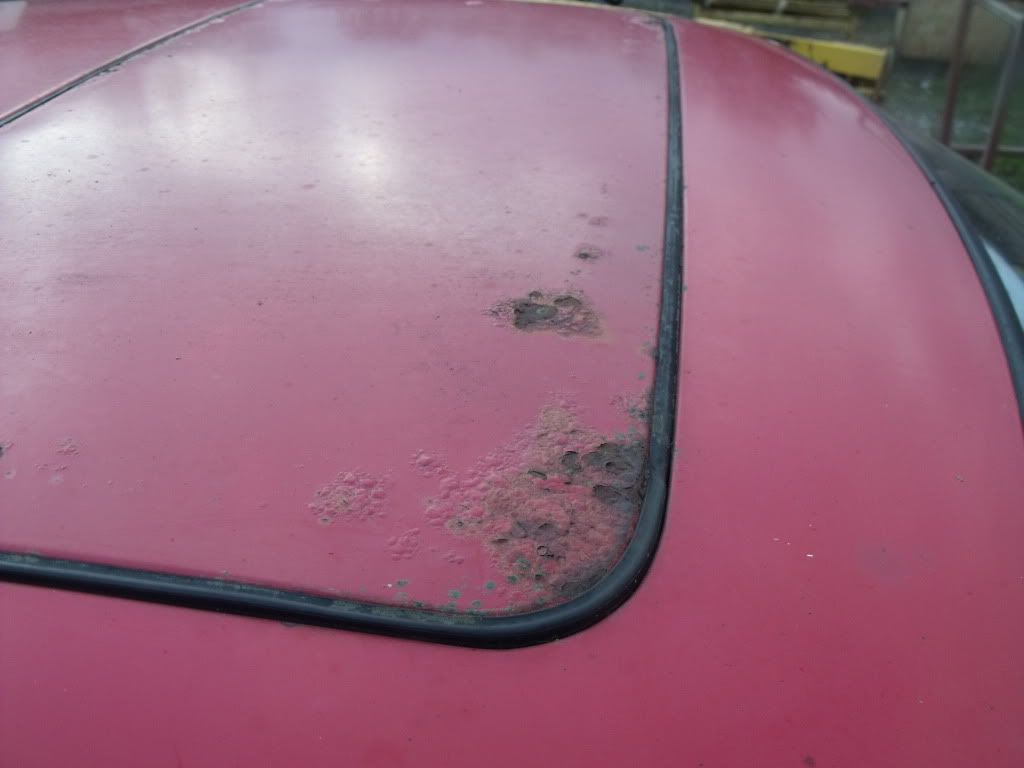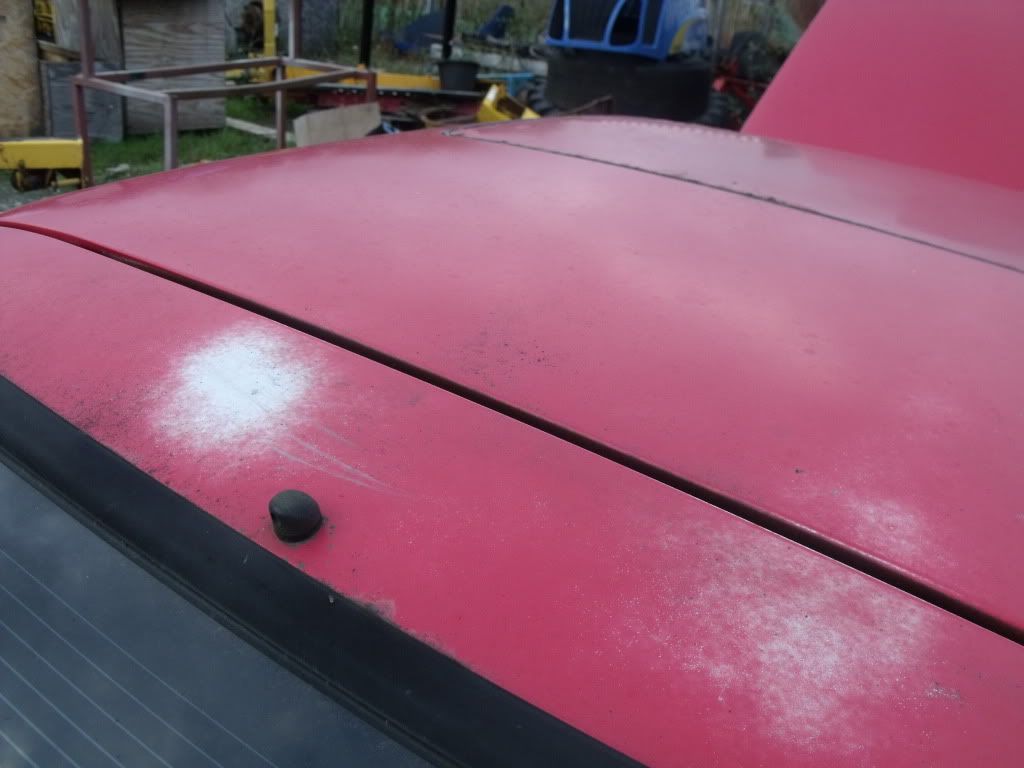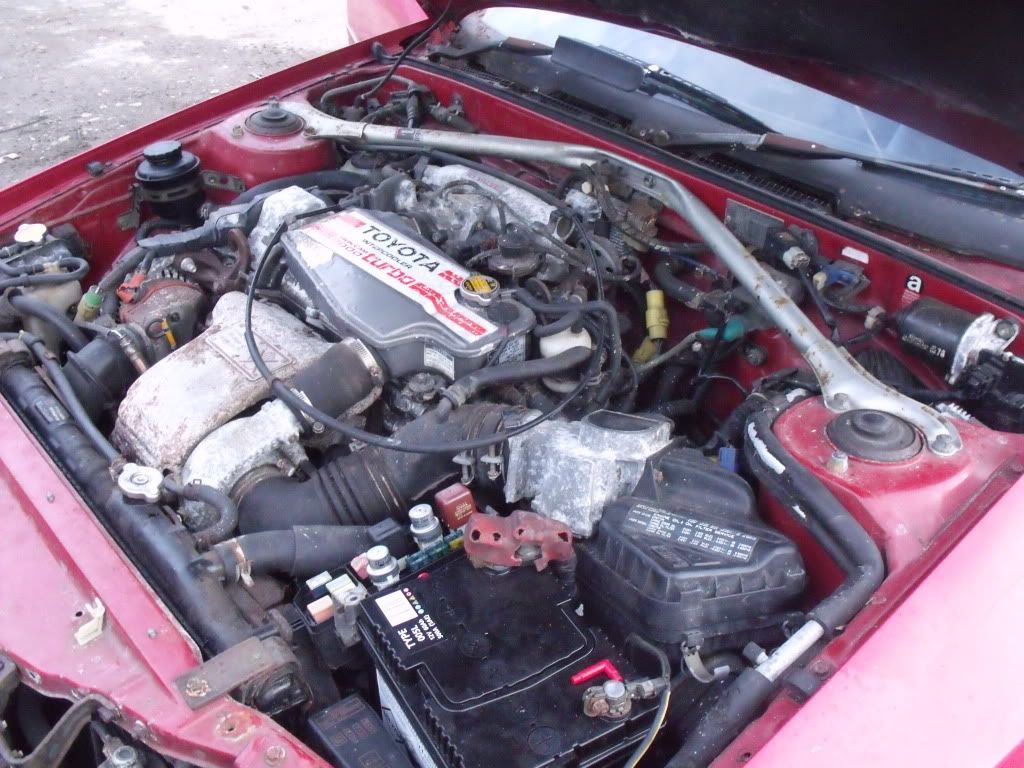 Newbie
Posts: 4
Joined: Sat Jan 14, 2012 8:21 pm
---
looks like a good project, looking forward to seeing it progress.
mine is the red one on the left
authorized AMSOIL dealer @ www.jpautomotive.org
Club Member
Posts: 597
Images: 0
Joined: Sun Jun 27, 2010 5:43 am
Location: Bay area CA
---
Ok so im sorry I never updated this totally forgot about it, I will try and link the photos.
http://s146.photobucket.com/albums/r255 ... ect%20165/
This is what she looks like now just needs a few little touches and then an MOT.
Newbie
Posts: 4
Joined: Sat Jan 14, 2012 8:21 pm
---
Well that certainly looks great! What is MOT?
Club Member
Posts: 437
Joined: Tue Feb 16, 2010 4:18 pm
Location: Colorado
---
Saw this build on st162.net. Great work done on here. How does she run/drive?
80 Corolla Hatchback - Power (Waiting) http://www.3tcgarage.com/viewtopic.php?f=23&t=3208
88 Alltrac - Snow (Stable for now) http://www.alltrac.net/phpBB2/viewtopic.php?f=44&t=43482

My Car Projects - https://www.youtube.com/user/UtahSleeper
Established Member
Posts: 1925
Joined: Thu Feb 01, 2007 6:00 pm
Location: Magna, UT
---
Lovely transformation. I was confused momentarily thinking someone had done a diesel swap on a 165.

hehe

-Towels
2003 S2000
1985 300TD
Gold GTfour God
Posts: 6443
Joined: Tue Aug 17, 2004 4:30 am
Location: I live in a garage.
---
Holy Crap! That's pretty amazing. I'll have to look into your build. I'm finally at a point where I can give my Trac some TLC.
1988 - ST165 - RallyCross #3
1996 Mazda Miata - DD/Track Toy
Club Member
Posts: 165
Joined: Fri Dec 09, 2005 7:37 pm
Location: Vancouver, WA
---
Holy crap .... in one year ????? Damn yer good ....
Rob
1988 ST165 - 78K - Project ---> http://www.alltrac.net/phpBB2/viewtopic.php?f=44&t=31483&start=240
2000 Toyota Tundra SR5 - 165K - DD - Thanks 97JZA80
2007 Toyota Rav4 - 130K - My girls DD
2001 Toyota Camry - 276K - Highway Runner
Established Member
Posts: 2673
Joined: Tue Nov 25, 2008 2:44 am
Location: New Castle , DE
---
ZeroDrift wrote: What is MOT?
Ministry Of Transport test. Its the equivalent of a DOT safety test and an Emissions test rolled into one.
'00 SC300 - "Big Butt"
'88 ST165 - "Rahtid"
'88 ST165 - "Supah Cyat"
'88 ST165 - "Cornbeef"
'88 ST165 - "Redhead"
'91 MR2-T SMG
'92 MR2-T Nautical Blue
'93 Corrado SLC - "Purple Haze"
Club Member
Posts: 436
Images: 0
Joined: Sun Apr 08, 2007 10:02 pm
Location: North GA.
---
---
Who is online
Users browsing this forum: No registered users and 1 guest