OK, this is my project build thread, I will try and make it as interesting and informative as possible but the early stages might be a bit mundane so bare with me, I will do my best.
The story starts about 6 months ago when I finally purchased a house that had its own garage……its not very big, but luxury compared to having to work on the street like my old house. This enabled me to follow my dreams and do a full on nut and bolt rebuild of an ST205…..after owning one for 8 years it was time to own another one.
After about 10 whole minutes of looking I found just the car I was after (sorry, st205s are plentiful in the UK and go very cheaply now)
After a trip in a low loader (I don't know what they call them in the US…but a truck that is built to carry a car) I finally arrived home with this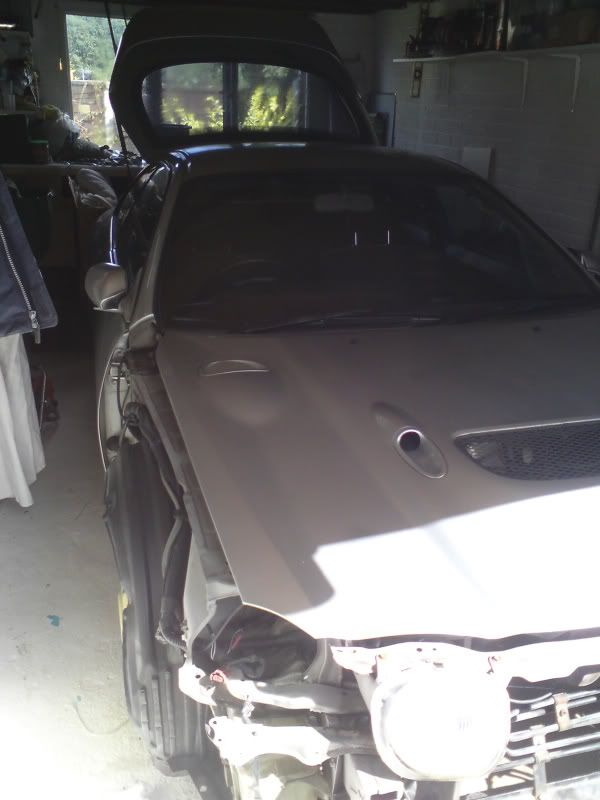 I failed miserably with the photograph here, I should have taken a picture of it turning up but hey ho. It had cost me £500 which is what? About $700 It is basically a complete car without an engine….I don't need the engine because as of this time I plan on going 5sgte, but things may change, time will tell.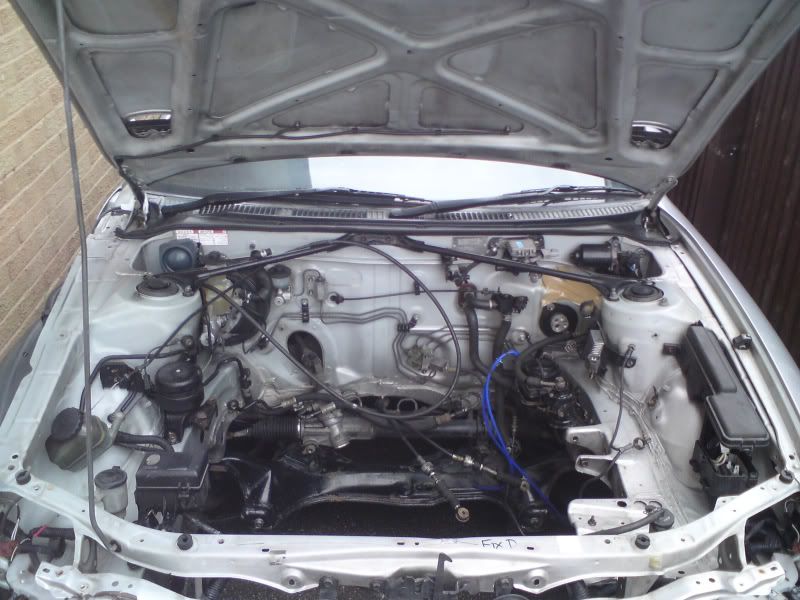 So work began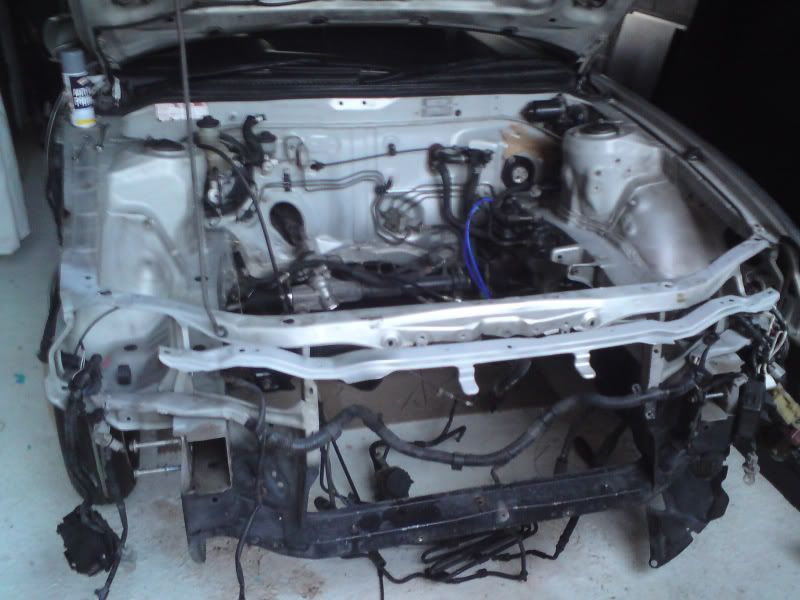 I need to strip out all the interior, the suspension, cross members, fuel & brake lines, electrical looms, glass…..etc…you get the picture.
My plan is to make a rally hybrid……what do I mean by a rally hybrid…well half rally car, half road car……it will have a roll cage, anti lag, bucket seats etc just like the rally cars did…it will also have a good stereo, carpets and some home comforts so I can drive it on long journeys and not arrive at my destination feeling like I have been beaten with a hammer.
First task….strip the interior out, plastics, carpets, seats loom the lot.
Seats arnt in bad condition, but not needed so have to go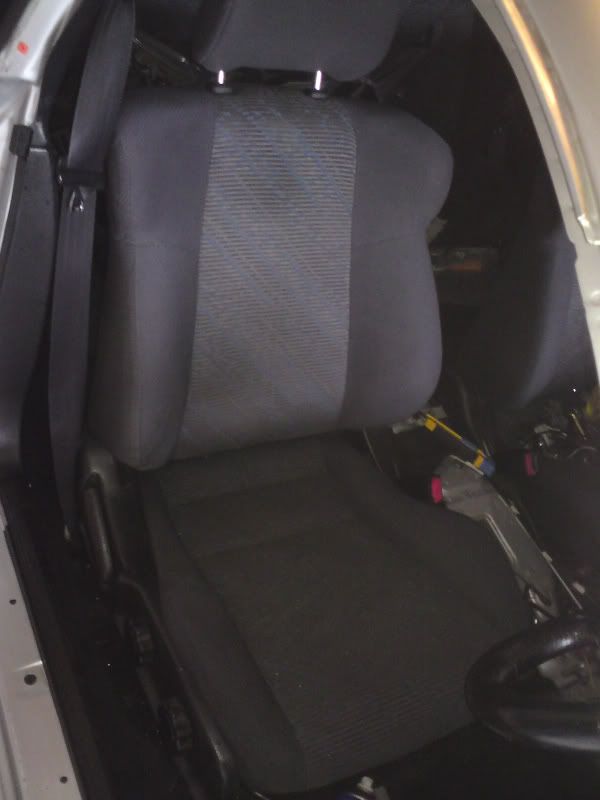 Carpets are good too…going to keep those as good carpets are hard to come by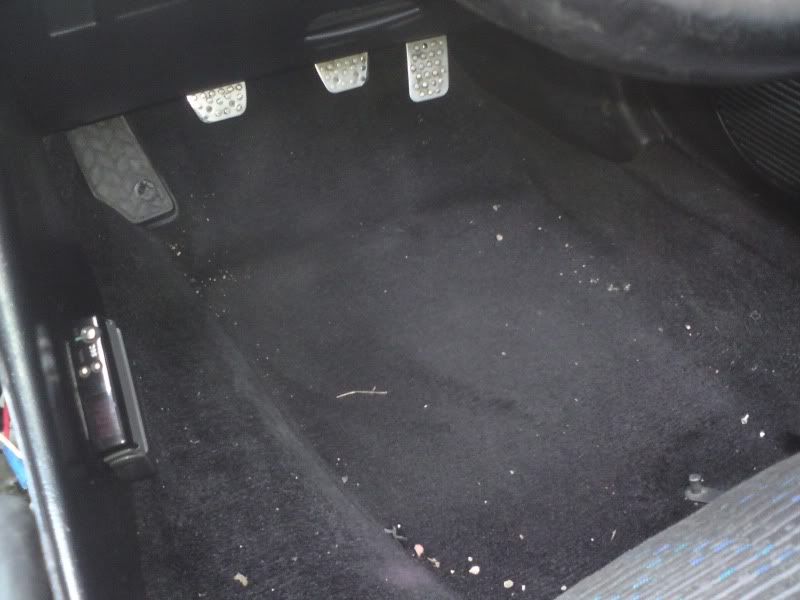 a few notes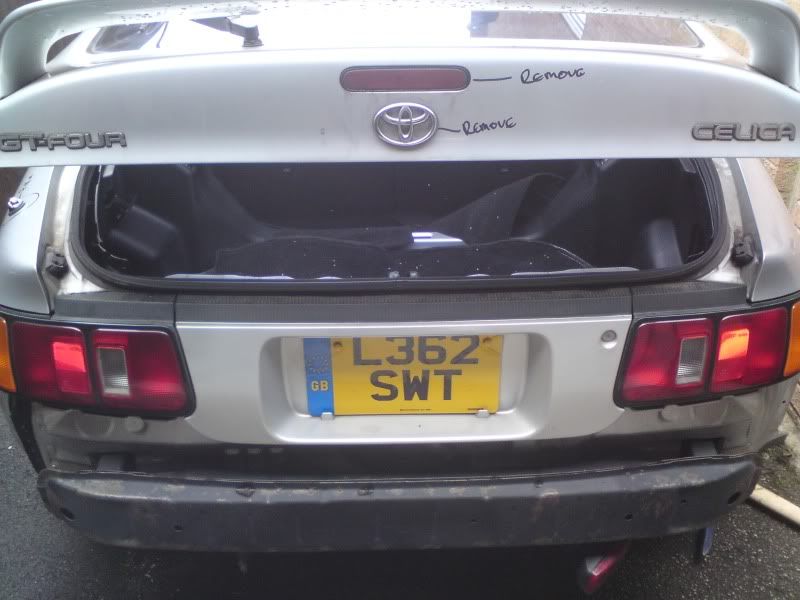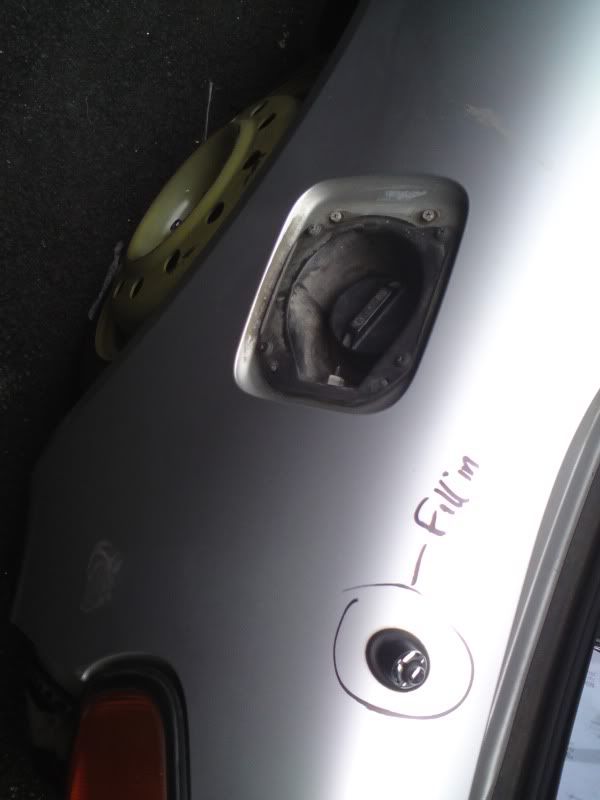 The interior was coming out nicely…took the screen out to make things easier
struggling to find space to store all the interior parts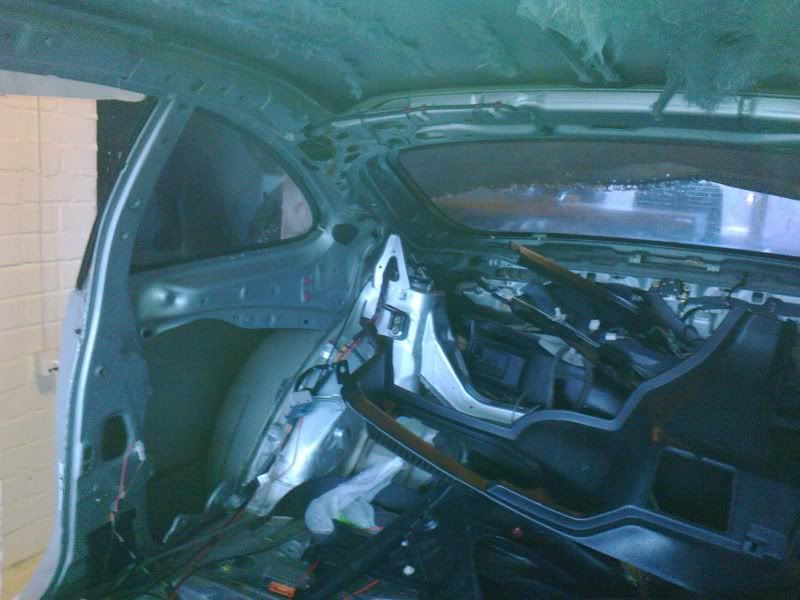 Removed the rear crash bar (I will be using it later for a rotisserie)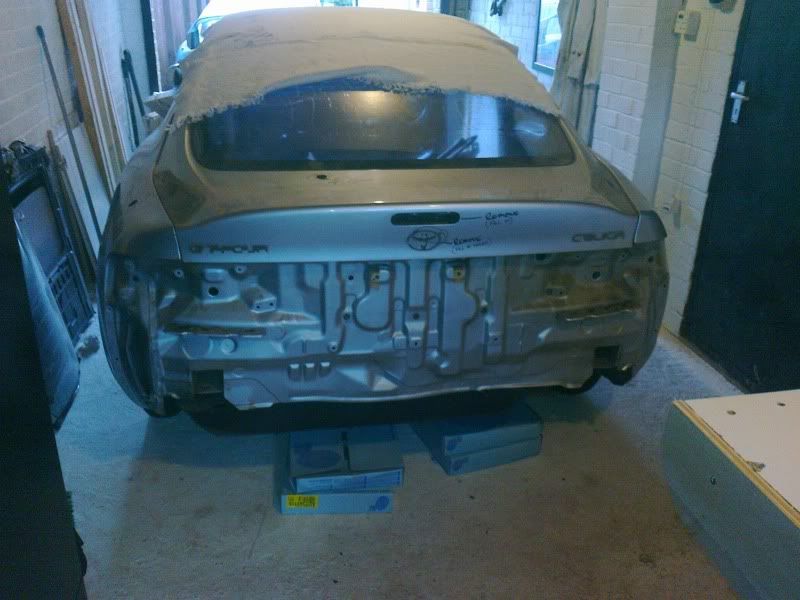 Dash out along with all the air conditioning parts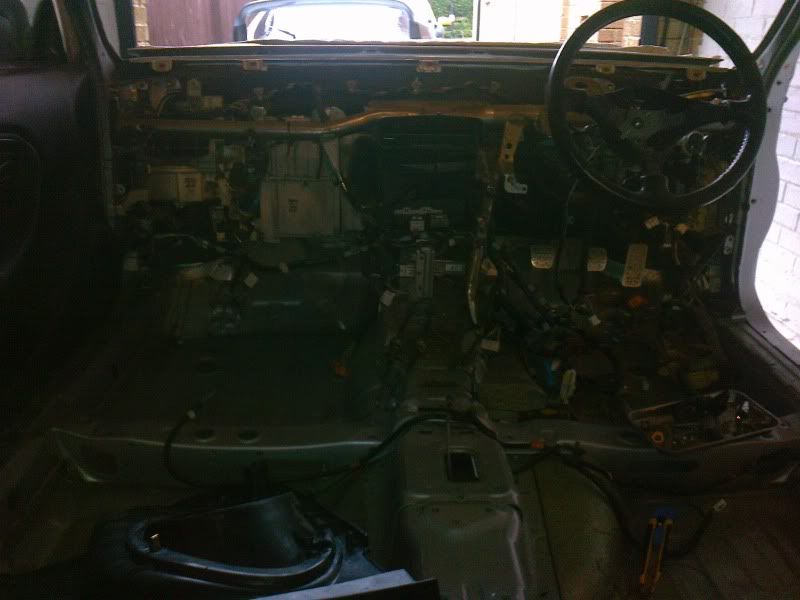 Toyota optional extra pedals…think I will keep those too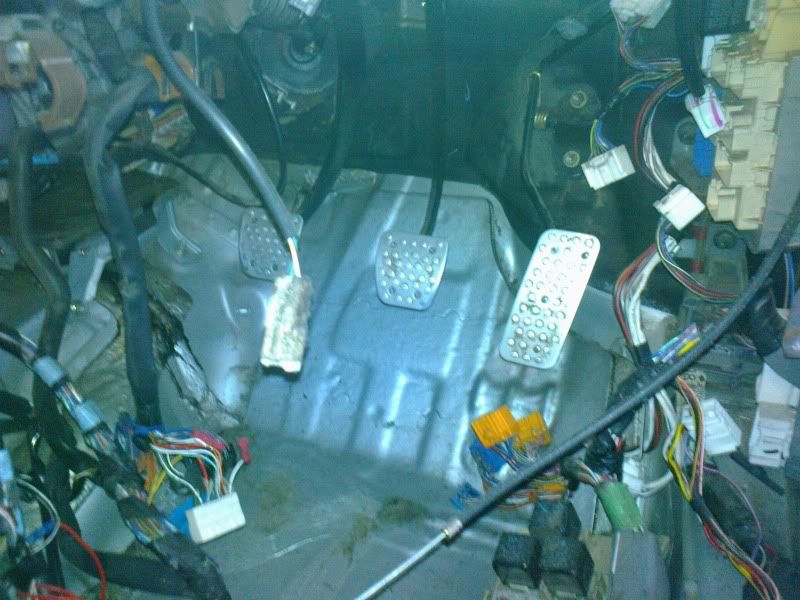 rest of the dash etc removed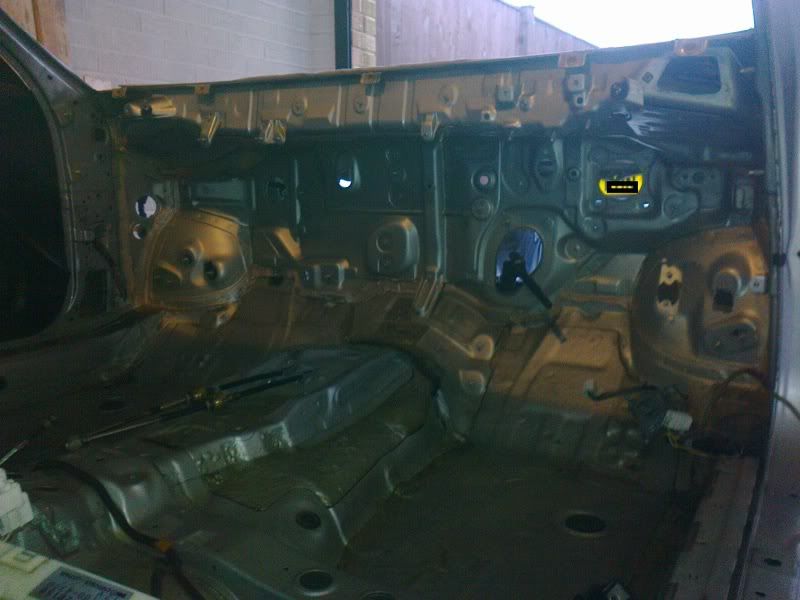 I removed all the sound deadening material…what a pain this was, using a cold chisel and lots of time it took me about a week to remove all the sound deadening material…….it also weighs about 7KG in total so it will save a bit of weight.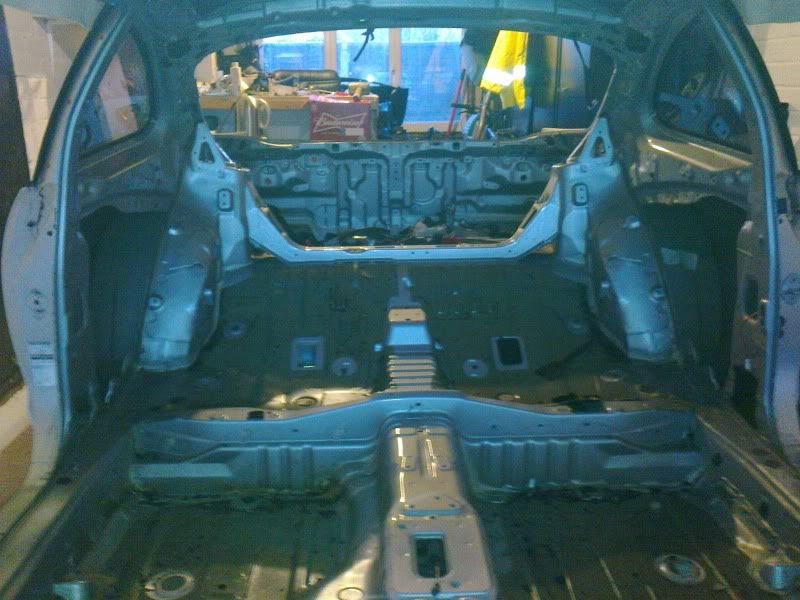 a bare naked interior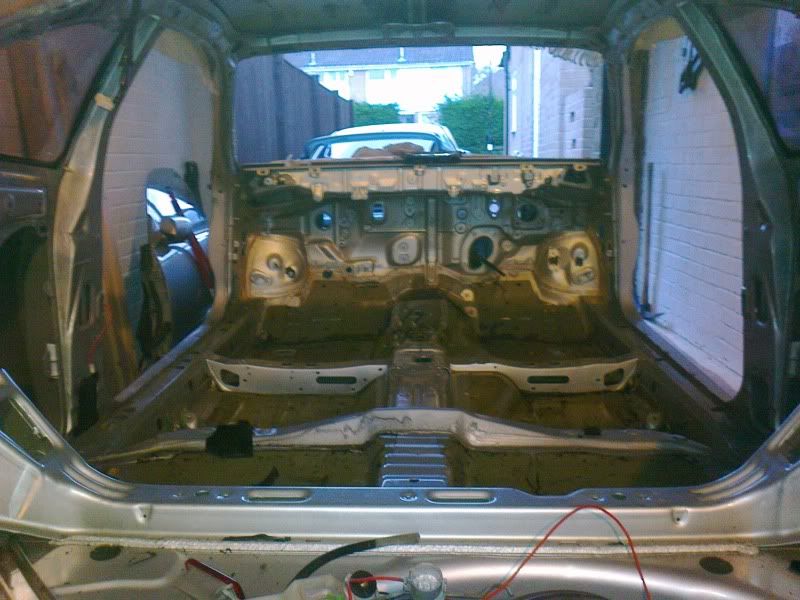 By this stage I had also removed most of the engine bay parts and wheeled it outside for a wash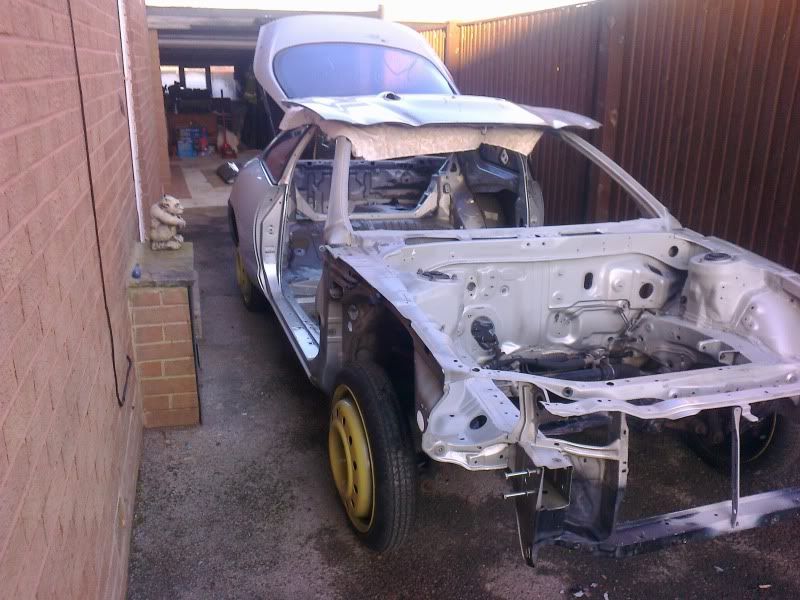 Pretty clean through out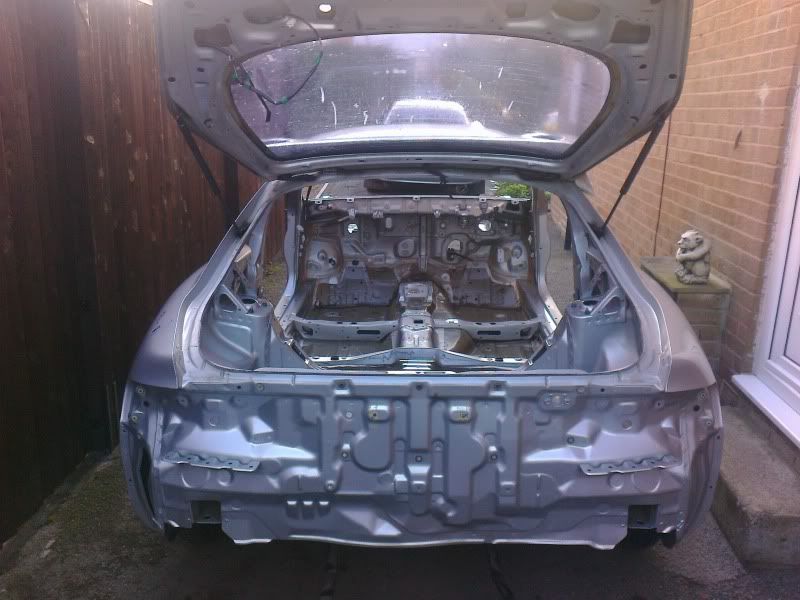 As I was relocating the battery to inside the car I no longer needed the battery tray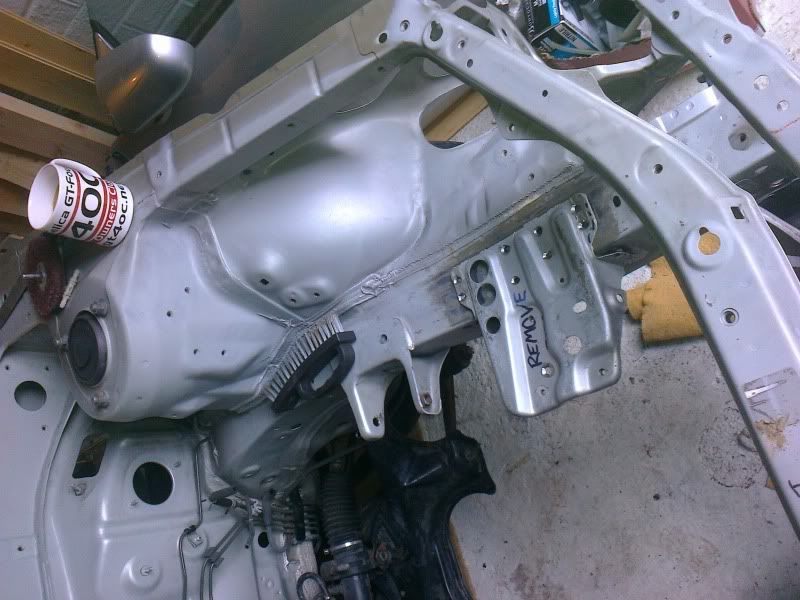 there it was….gone!!!!!!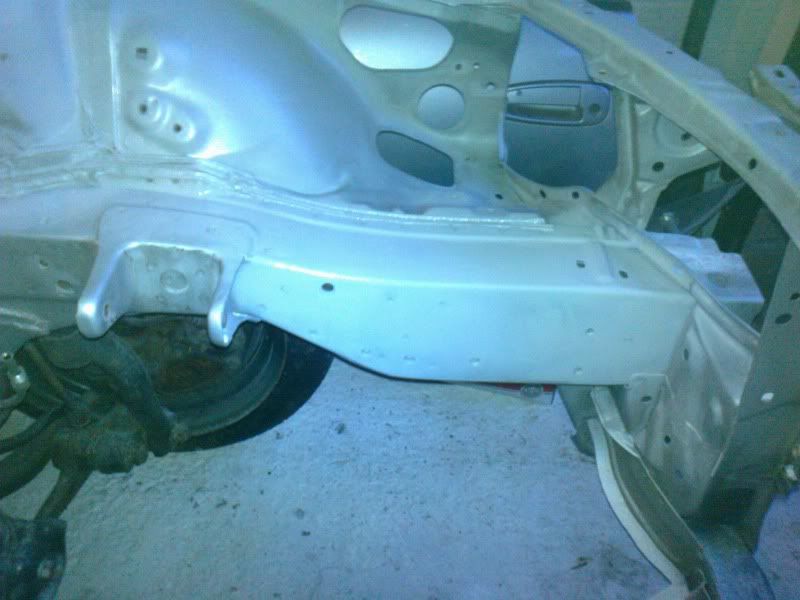 My next task was to remove the suspension, brakes etc and gain access to the underside of the car to remove the seam sealer and underbody protection that is very badly applied at the factory.
To enble this I had to make a rotisserie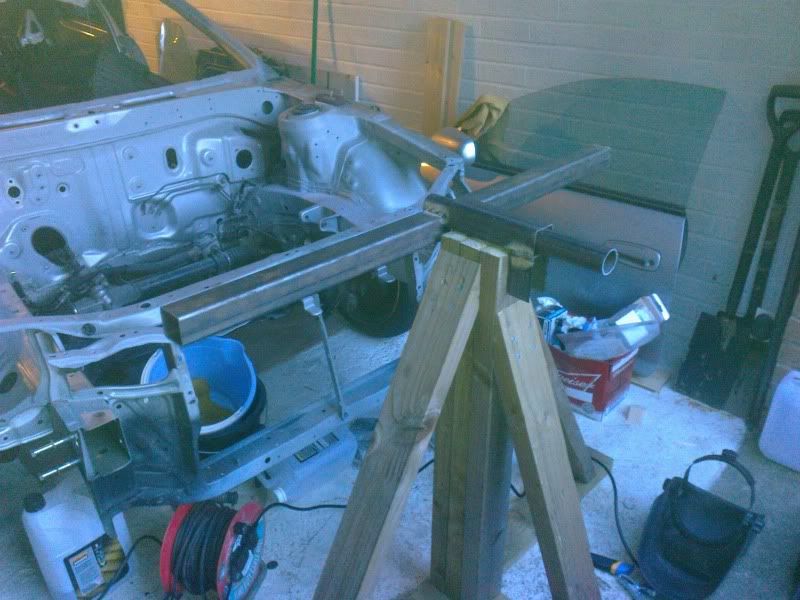 Finally made…having not only never welded before but not owning a welding machine I had to go out, buy a welding machine and then learn to weld.
Not too bad for one of my first attempts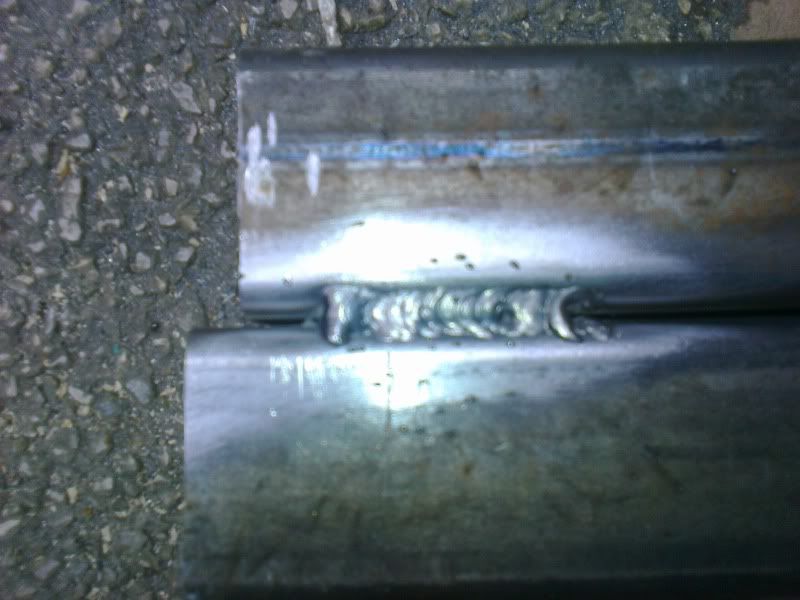 rotisserie coming along well and fully functioning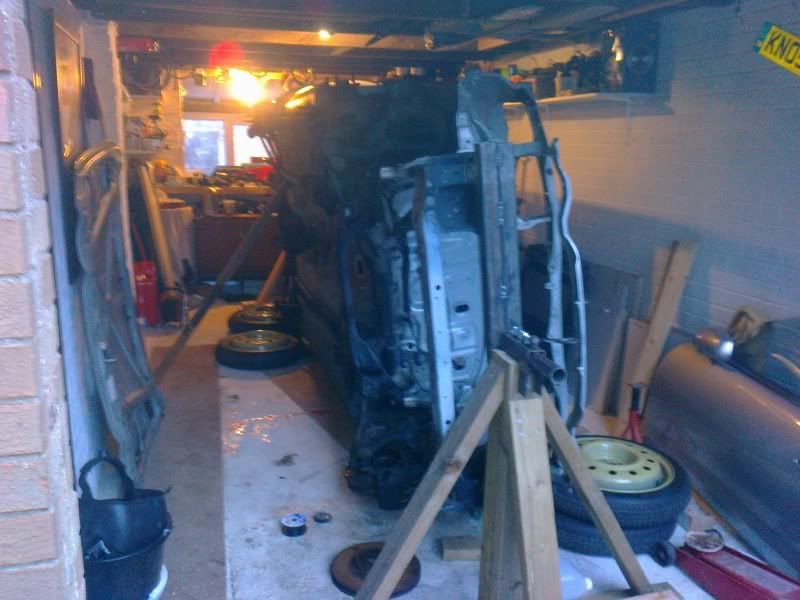 Once this was working it was time to remove the sub frames and suspension…….i sent the sub frames off to get sand blasted and upon return painted them with POR-15
Look pretty good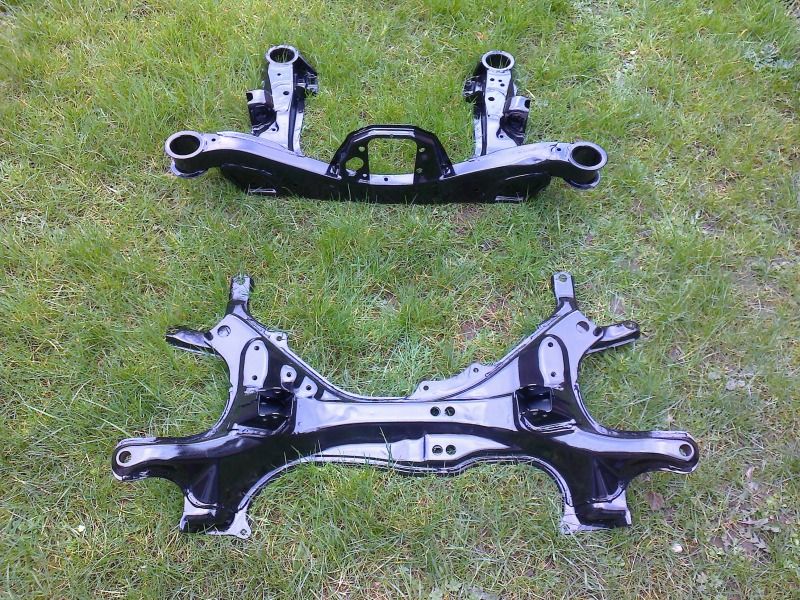 same with the drive shaft (soory about the poor photo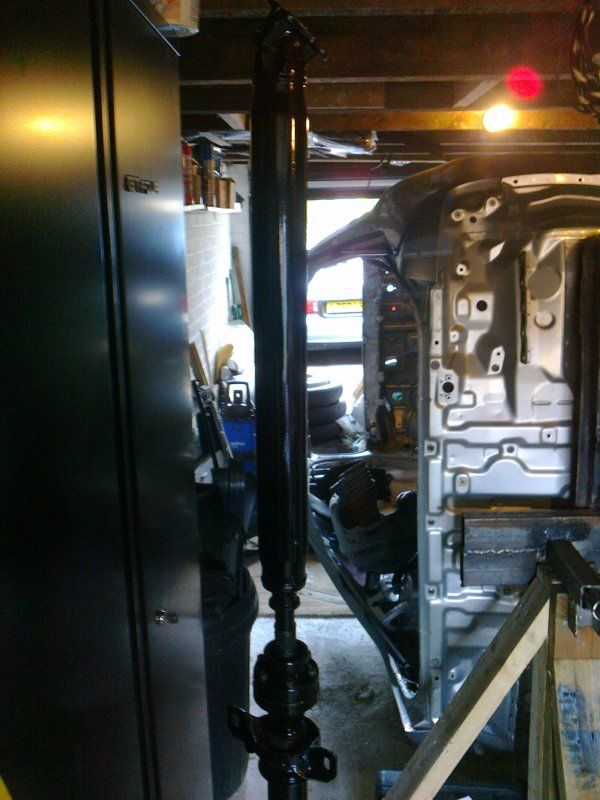 Stripped and refurbished the steering rack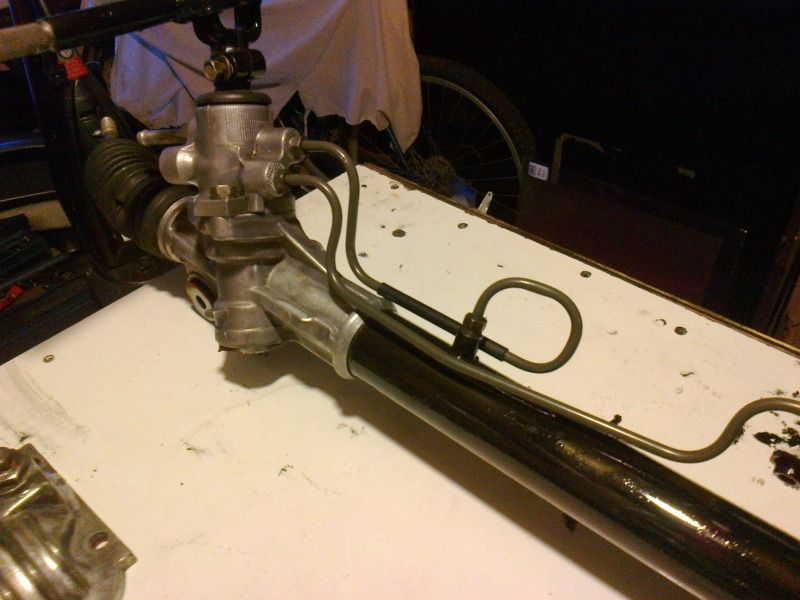 and polished the rear diff end plate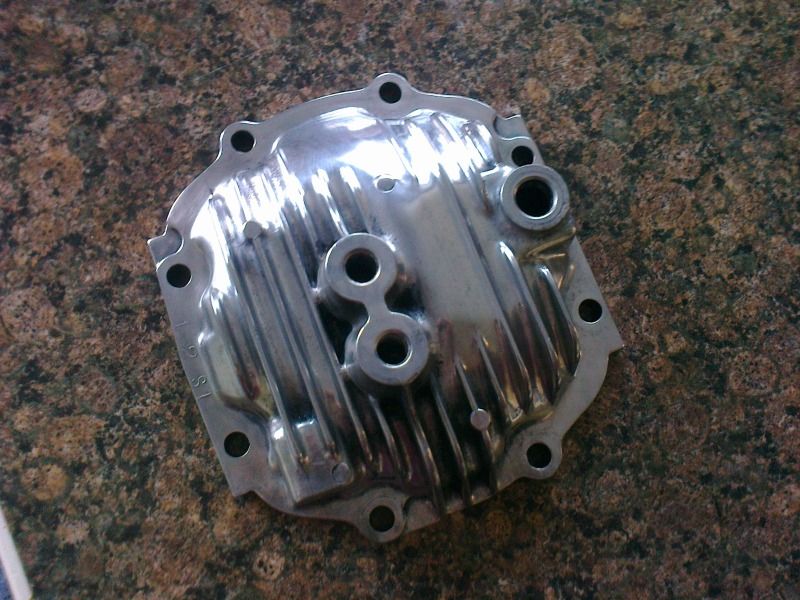 time to start stripping off the underseal and seam sealer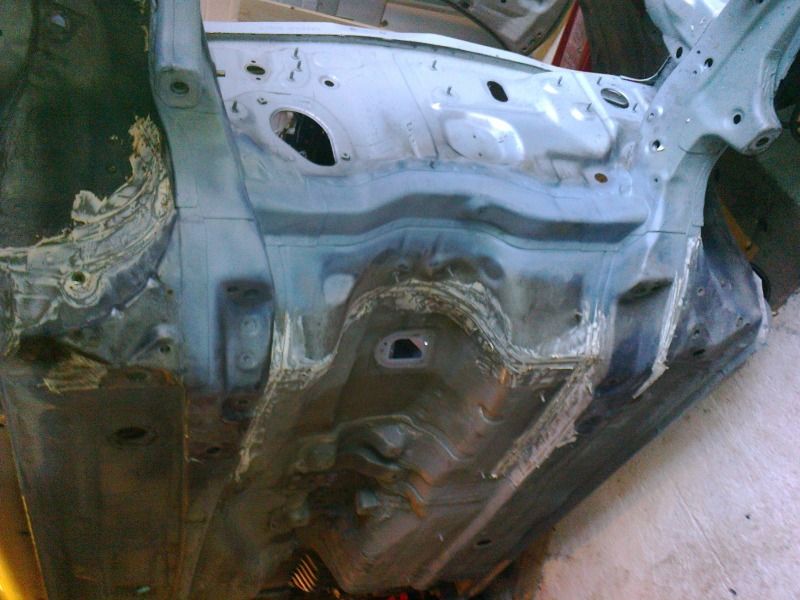 what a horrible jon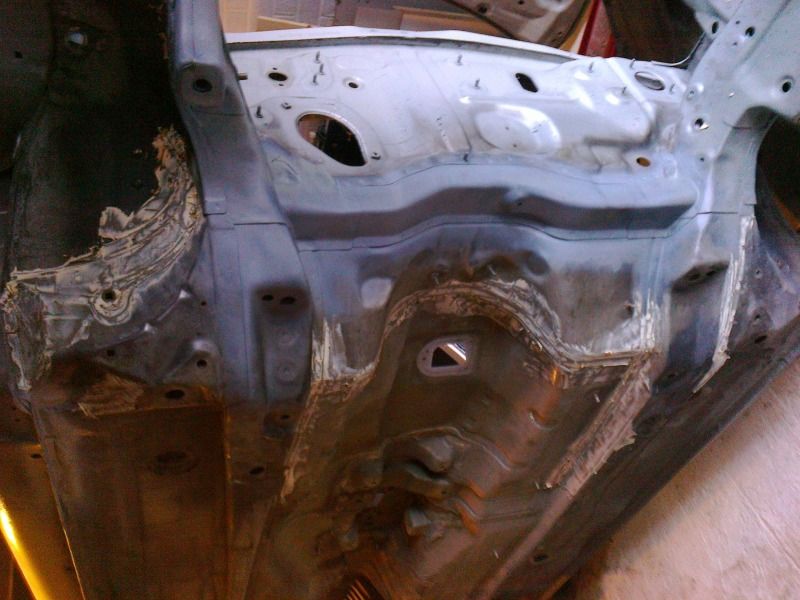 after about 2 weeks work of doing nothing else but remove underseal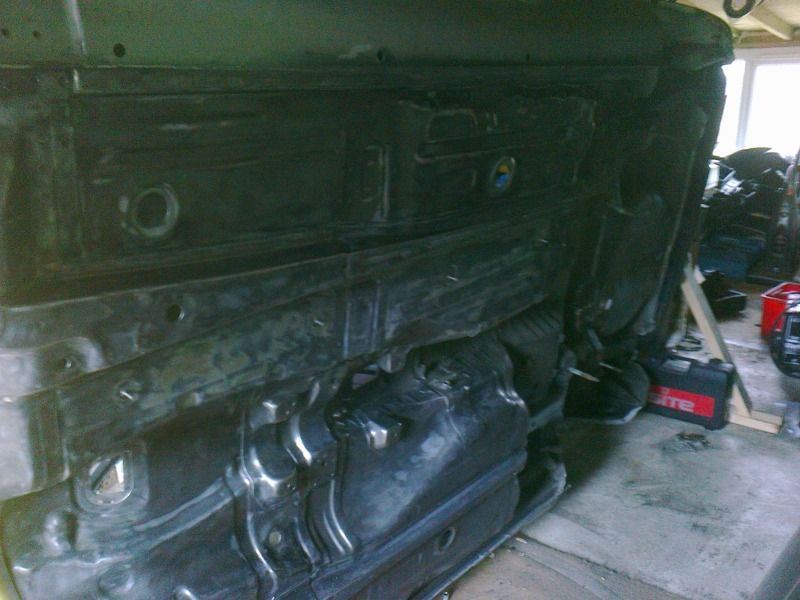 oh…I did blast and repaint some more cross member sections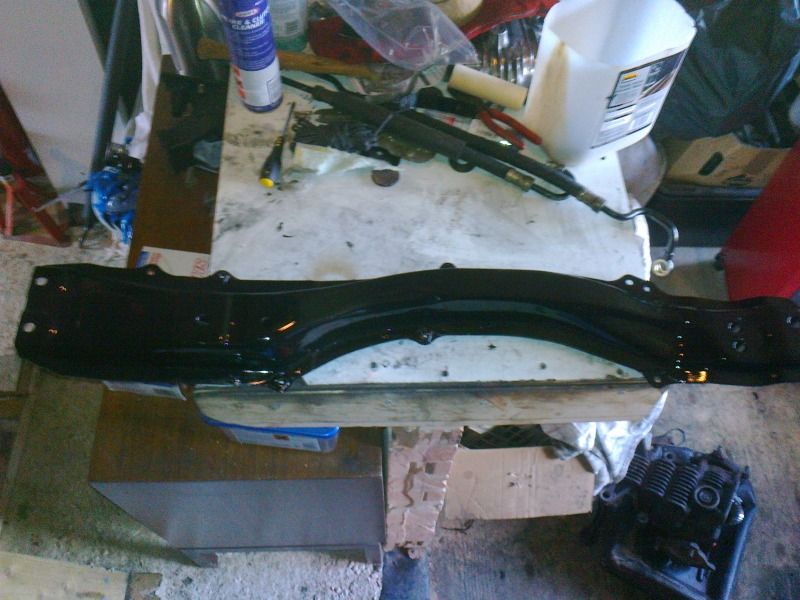 same treatment for the rear suspension arms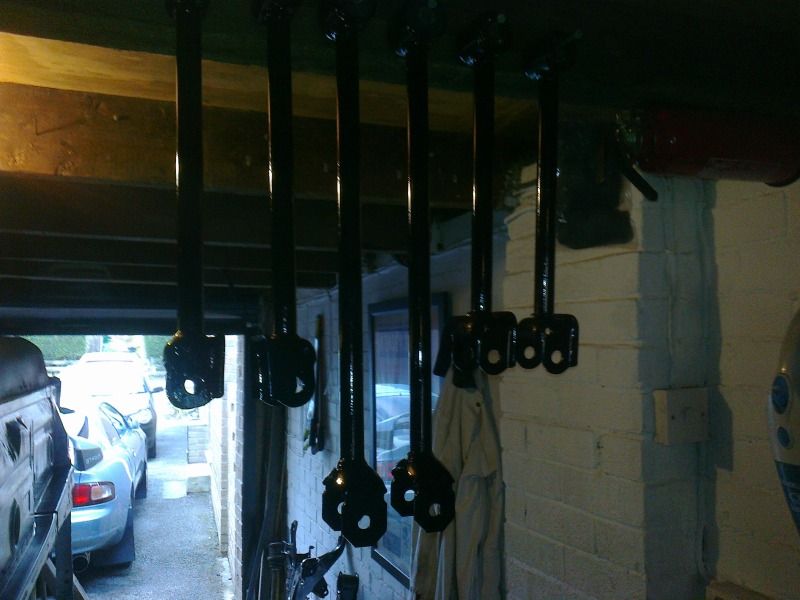 nearly finished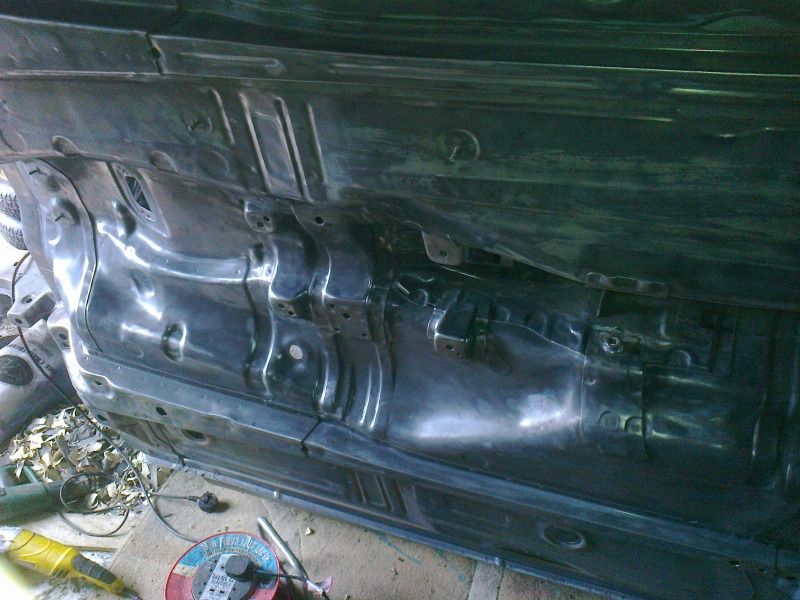 Sooo much more to do, but that's about where I am up to…it will be a slow process but eventually its going to be awesome.