My ECU arrived and so I got a chance to install it.
Took me a couple of nights just taking it easy. Went without a hitch, because since I've been looking forward to doing this for so long I'd already made diagrams and spreadsheets on the connections I needed to do.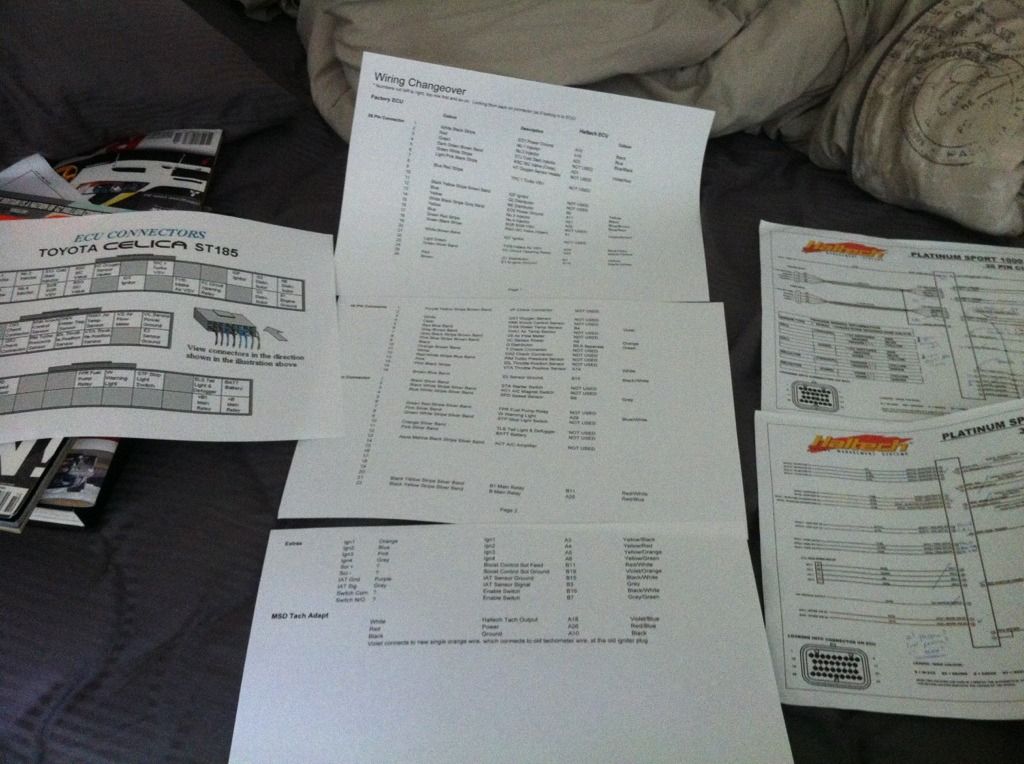 So I basically just did one wire at a time, cutting it off the factory ECU plug and splicing it on to the Haltech loom, remembering to slide heat shrink over first! I left the feeds and grounds till last because there are multiple wires the needed soldered together. Where there were unused wires I folded them back on to themselves and shrunk them too.
Anyhow, once I'd done it and double checked it I switched the battery on and turned on the ignition (I unplugged my coils and injectors first) and made sure the ECU powered up. Connected the laptop and checked the I/O, my temp sensors were reading fine and so was my throttle position sensor so that was a good sign.
Took out my spark plugs and cranked the engine, looking at the trigger count but it didn't look right, my triggers since last home was all over the place, did some more research and found there was conflicting information regarding which G wire to use in the distributer for trigger. I changed the one I used and then tried it again and it was fixed.
So I'm pretty confident now with the wiring so I tidied it up as best I could - I still need to make the mount for the ECU to go in the factory location and the MSD tach adapter. Due to the connections that needed done being on seperate parts of the factory harness it didn't come out as nice as I would have liked.. But it's hidden anyway I suppose.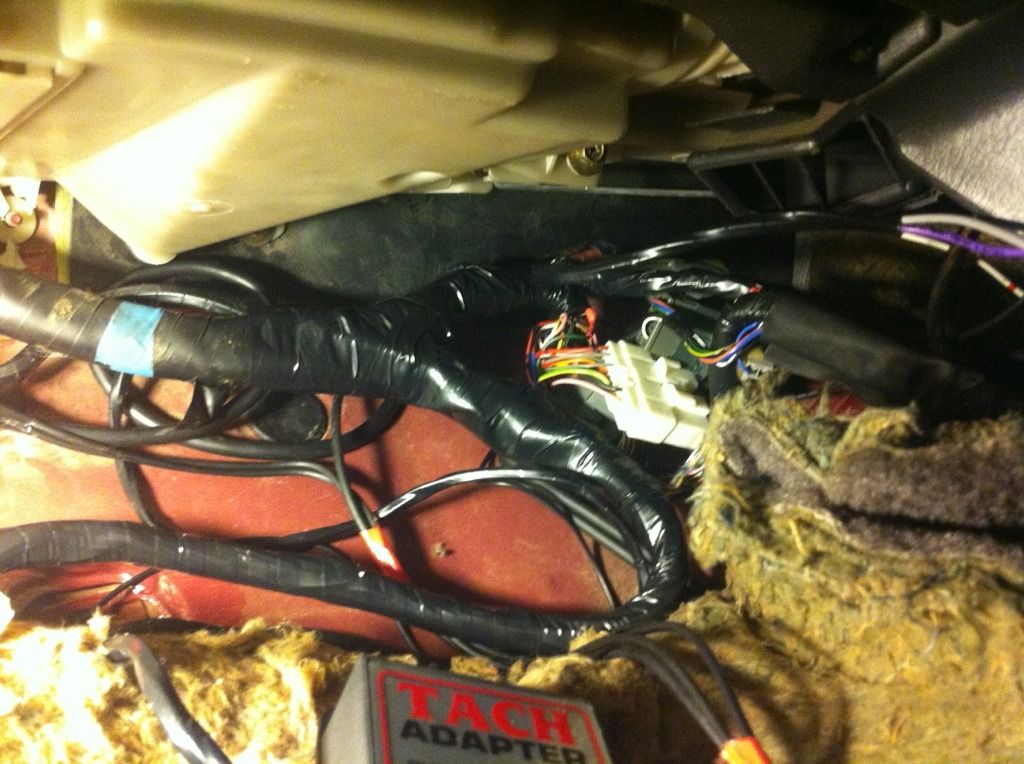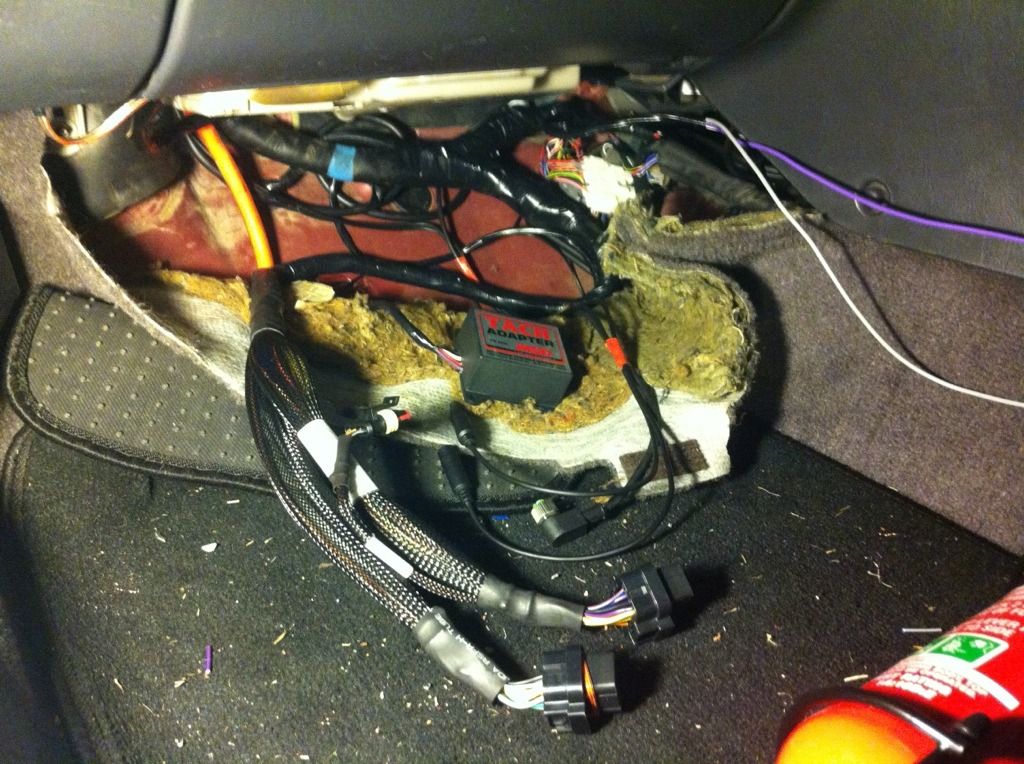 So the 2 wires by the centre console are for the data log enable switch by the steering wheel, just have to run them through and connect them. The 3 small wires in front of the MSD adapter are for the wideband, to connect the lap top or the calibration lead I made that has an LED and push button on it for when I want to calibrate it.