Re: Punknoodle's Aus-Spec ST185
Posted:
Sat Jul 09, 2016 11:49 pm
Well, it's been a long time since I updated this thread, sorry!
I haven't been able to give the car much attention, bought a house and got married and, well, we all know that story!
Anyway, a little while ago I did a track day with the car and it was pretty bad. I had bad overheating, causing the engine to keep going in to limp mode. I didn't even get one good lap in.
I took the car home and fitted a Group A bumper and moved the heat exchanger, with the aim of improving airflow to the radiator.
This did make an improvement, and I took it to another track day and this time it was much better, the temps were OK initially and I was able to do some pretty decent laps on both Clubman and Sprint layouts.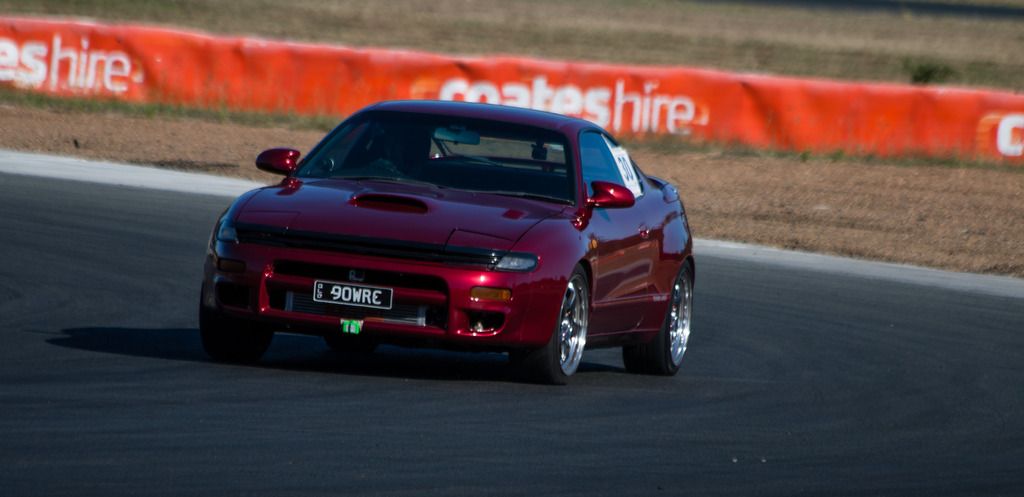 Temps however, were on the rise so I knew there was more work to be done to enable me to do a full time attack session and not worry about overheating the car.
I've sourced a replacement reconditioned head as it had a little crack and I'm currently in the process of fitting that, with a Cometic Mls 0.051" gasket. Also fitting a Gen III sump and pump, removing the factory oil cooler and installing a larger air oil cooler with a Greddy thermostatic valve.
I've also cut the blades off the water pump impeller, gutted the thermostat and modified the coolant hard lines (basically blocked off the bypass) and will be installing a Davies Craig EWP. At the same time will be making a new coolant neck and a swirl coolant header tank.
Hopefully this coupled with some ducting in the bumper will help on track temps significantly. Still need to fit bigger brakes but that'll come next.
My priorities with the car now are to pretty much make it as reliable as I can for track days as that will be my main use for the car. Here is a quick vid of my last track day:
https://youtu.be/oVQz7qnMgus