So those updates bring me to my current situation, on 8/18 I wrecked my Trac...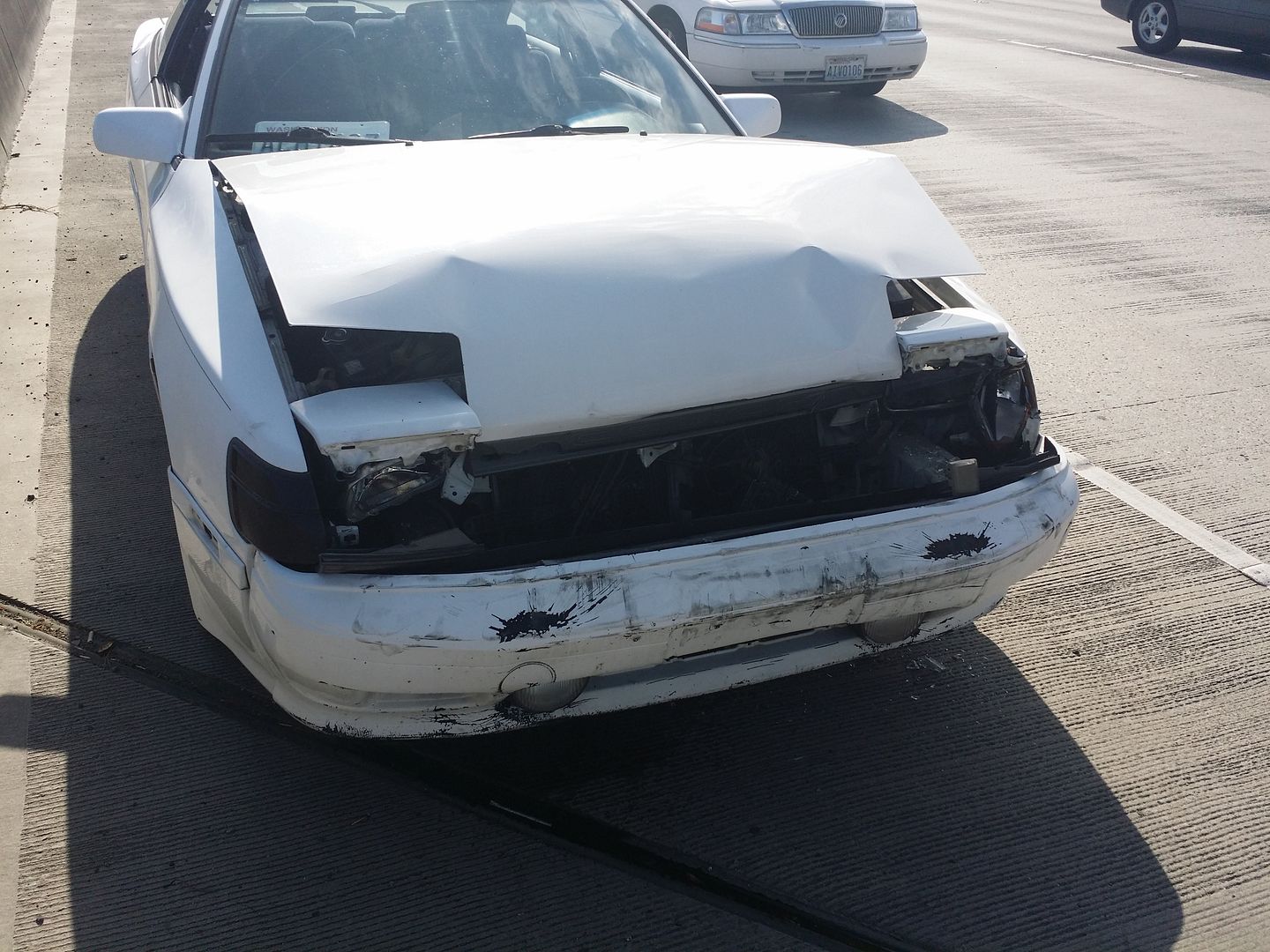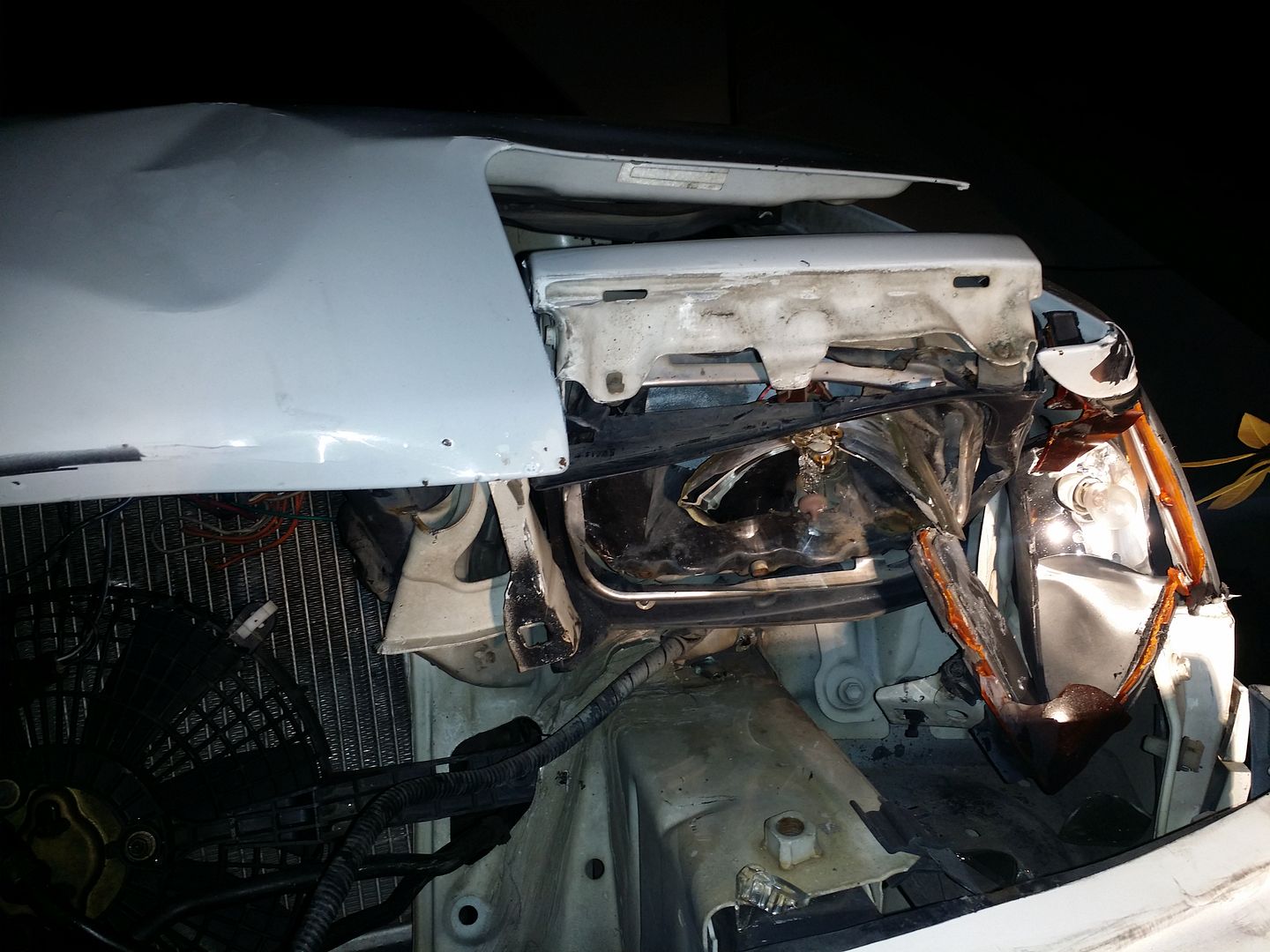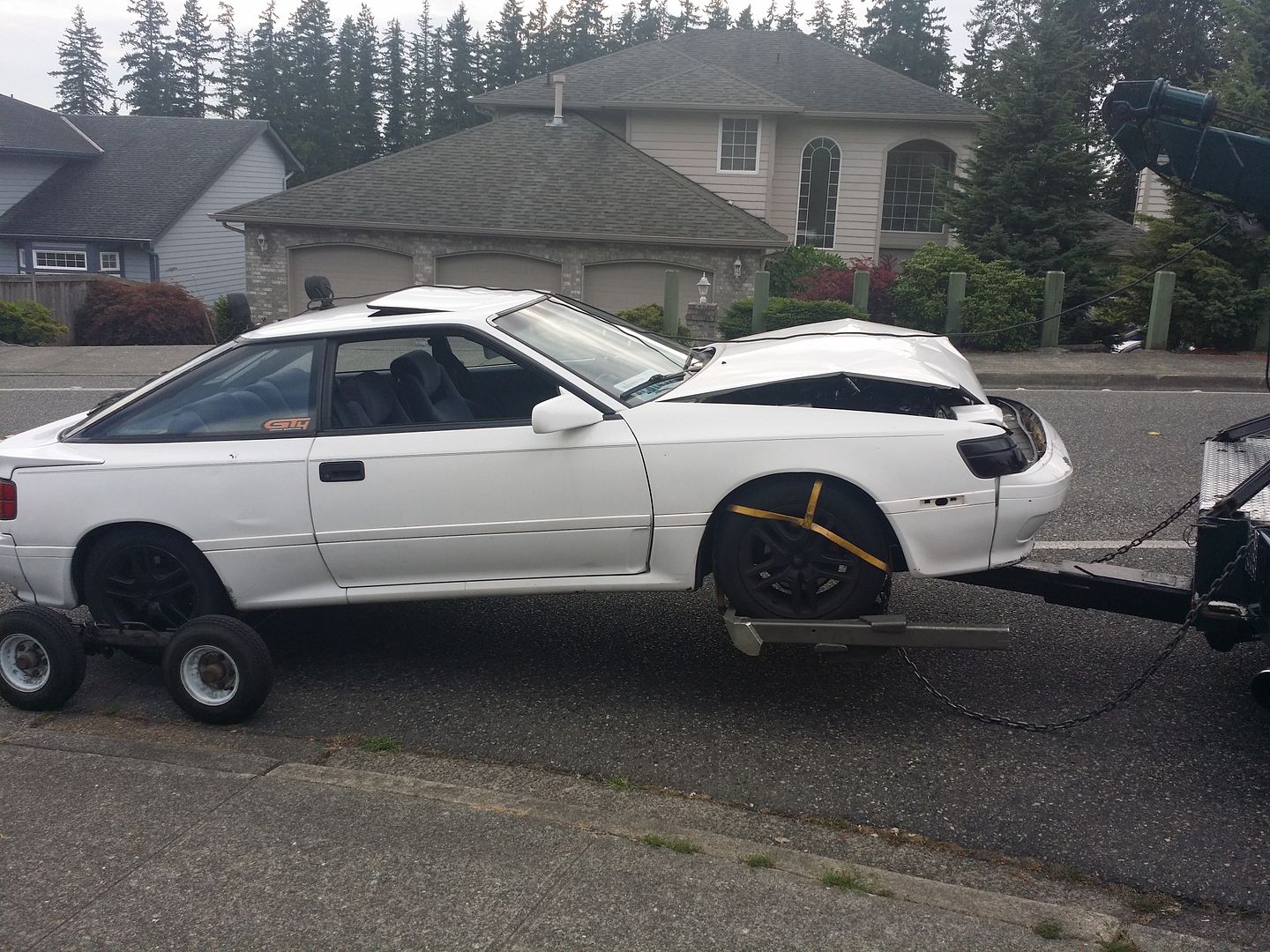 the accident split the radiator core support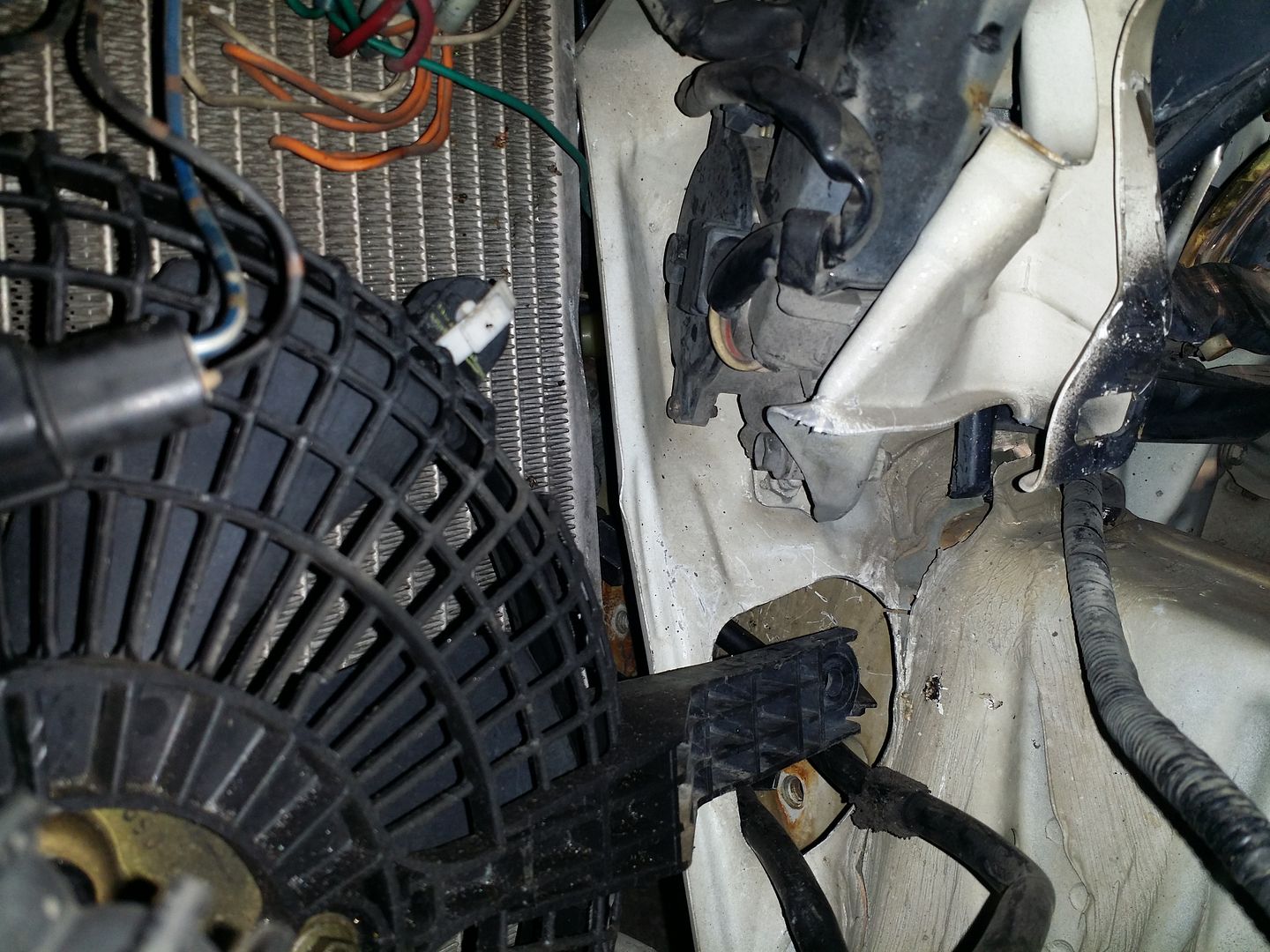 I've worked on getting all of that straightened out and ordered a new radiator. I was under the impression that the ONLY difference between the ST185 and ST165 radiator was the water outlet for the turbo...unfortunately I found out that is not true...at least not for the Mishimoto ST185.
I recieved the radiator 2 days ago and immediately noticed something was wrong...The top radiator mounts don't line up at all (blue are where the ones on the radiator are, red are where the original mounts go.)
That wasn't the only problem, the radiator is about an inch wider than the cutout in the core support, the inlet and outlet are spaced apart farther, and the isolating pins on the bottom of the radiator are spaced farther apart.
So I started by figuring out the best spot to install the radiator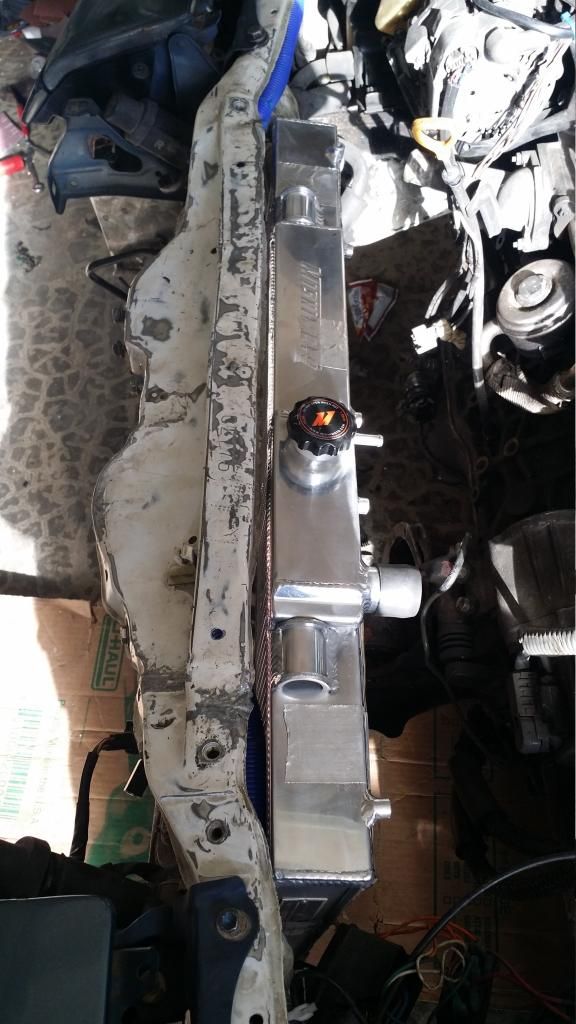 I shifted the radiator to the left and made the outlet to the engine line up with the inlet on the engine. that in turn shifted the inlet on the radiator to the left of the outlet on the engine which should be fine with the hoses I have.
That means that I had to cut out about an inch off of the core support
before: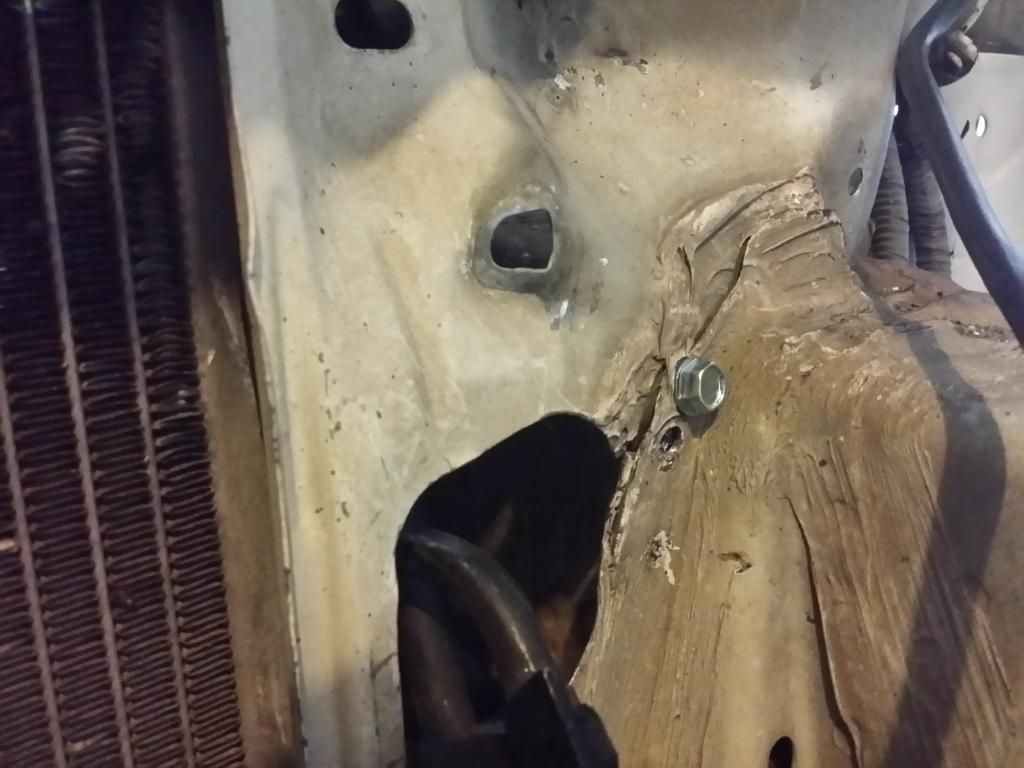 After: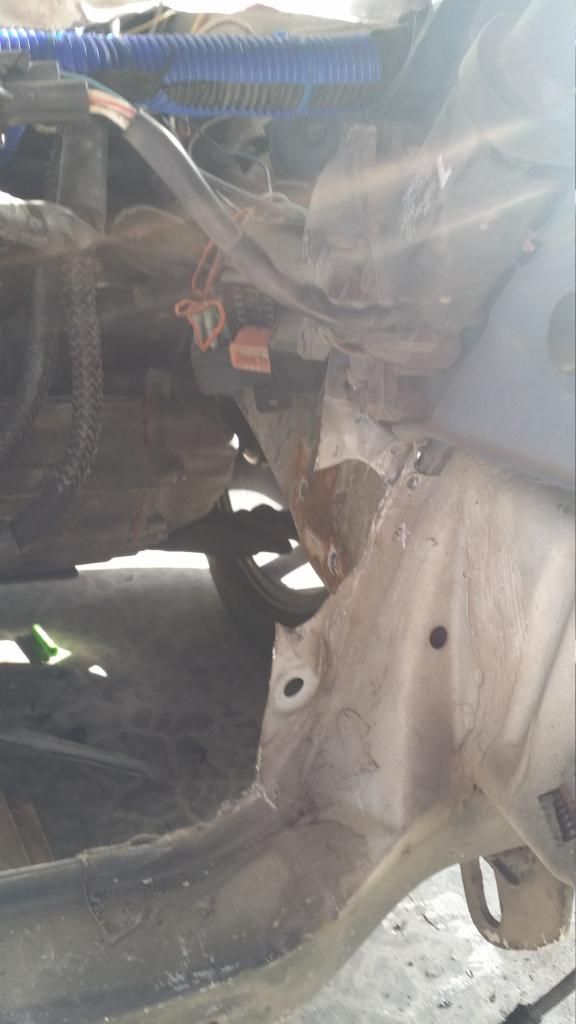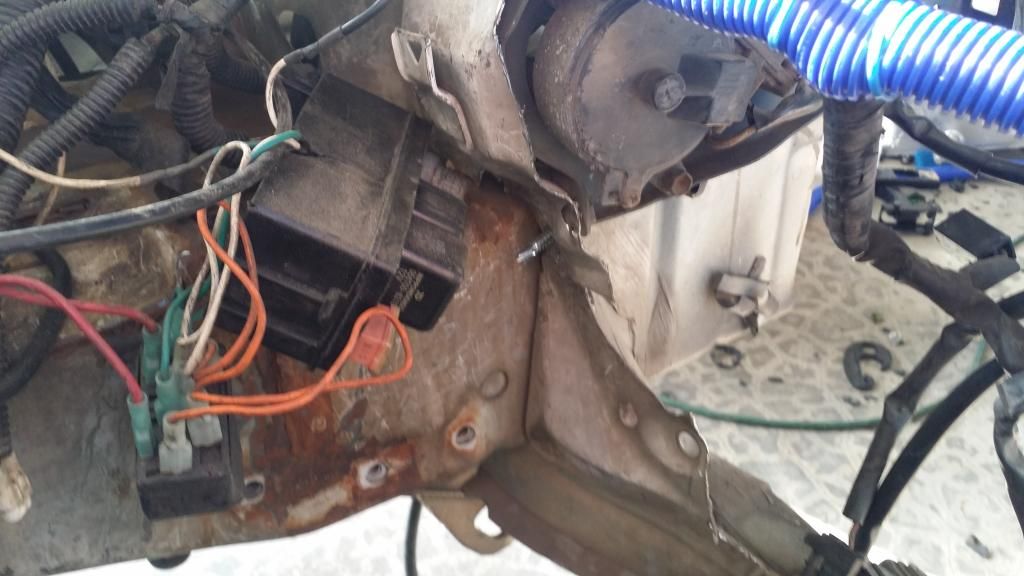 Club Member
Posts: 160
Joined: Fri Oct 05, 2012 3:31 pm
---
For some reason the edge of my pictures is getting cut off...
Anyway I then had to address the isolator pins on the bottom of the rad. the fell within the holes on the metal part of the bottom mounts but don't line up with the hole through the rubber bushing...So now to make some custom mounts and bushings!
I started by making a mold for the bottom bushings, the only thing I could find to carve it in was the Styrofoam that the radiator had in its box. I then filled the foam with the same polyurethane that I made my rear diff bushing out of.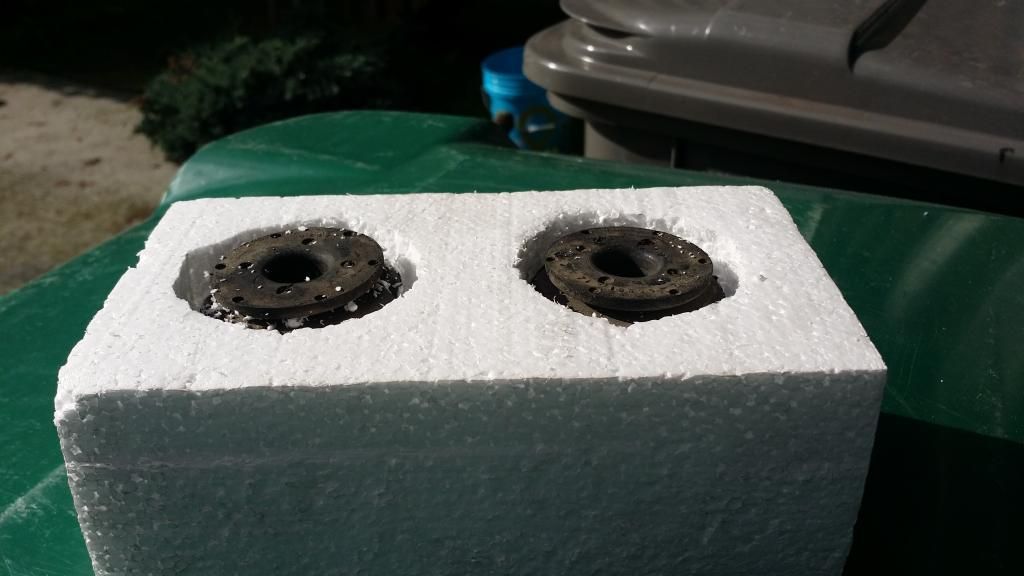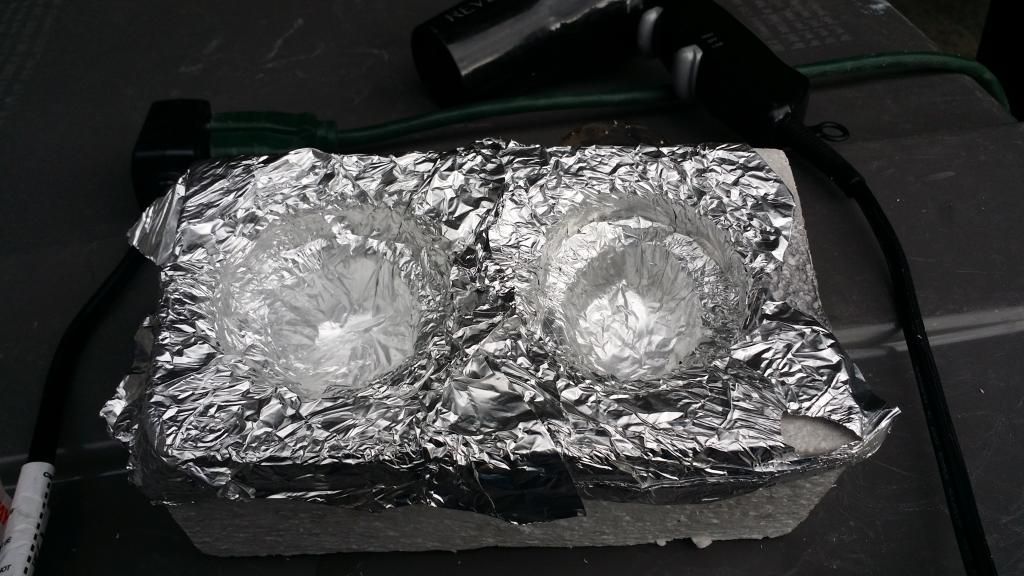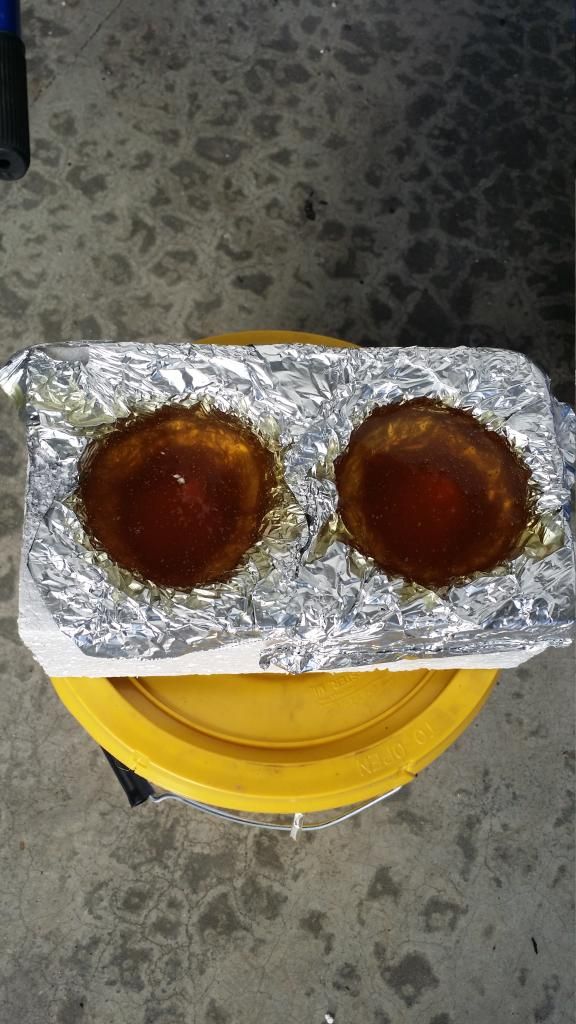 This is what I looked like after getting MOST of the styrofoam off...you should see my garage right now lol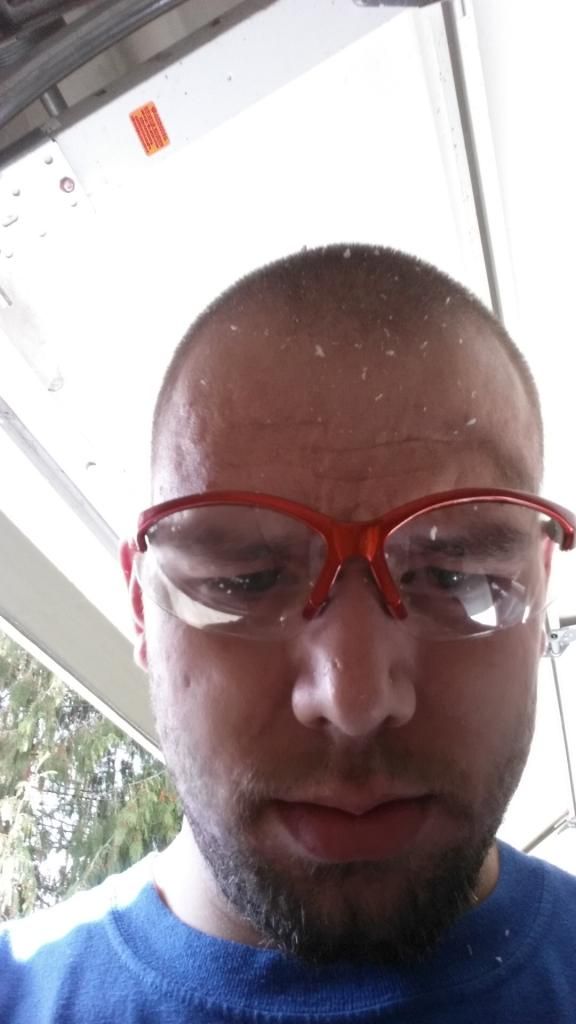 I will drill the hole for the pins where they need to be tomorrow...
Also fixed the top mounts, they pretty much fell apart when I took them off.
(had a bit of a spill lol)
Also did engine mounts
This is the polyurethane that I used for anyone that is curious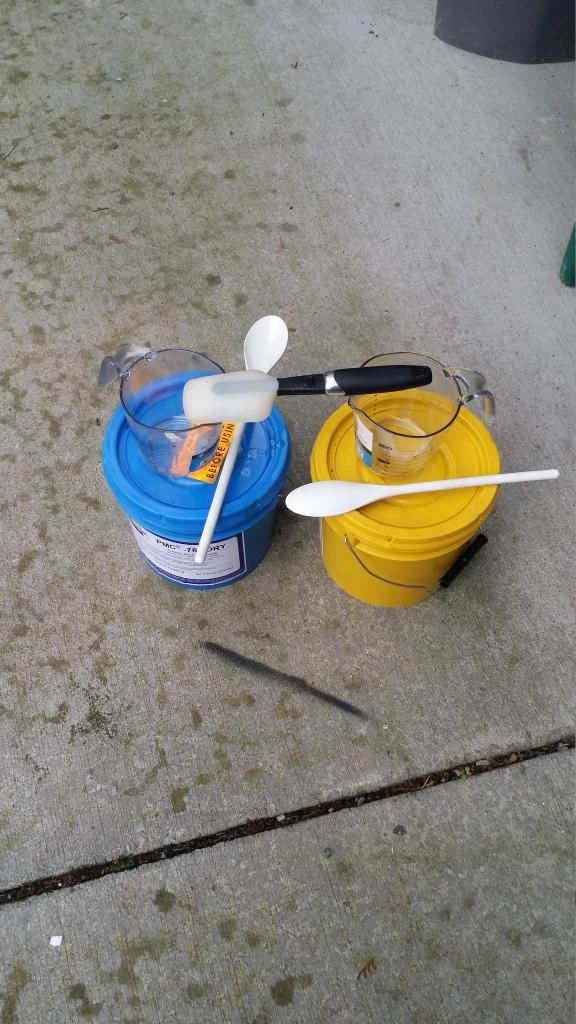 ready to mix and pour
Club Member
Posts: 160
Joined: Fri Oct 05, 2012 3:31 pm
---
Bumping this. Did you ever get the radiator fitted properly? Looking at alternatives myself for fitting a larger rad in my 165. Considering using a 205 Koyo unit but this is helpful too.
1988 ST165
1994 ST205 WRC
Established Member
Posts: 1628
Joined: Thu Aug 12, 2004 4:30 am
Location: Calgary AB Canada
---
---
Who is online
Users browsing this forum: No registered users and 3 guests