So I got the engine back from the Ullyetts (machine shop) last month. Thanks to everyone there for all the help. I learned a lot and had a blast doing it.
Here are some pictures from the build: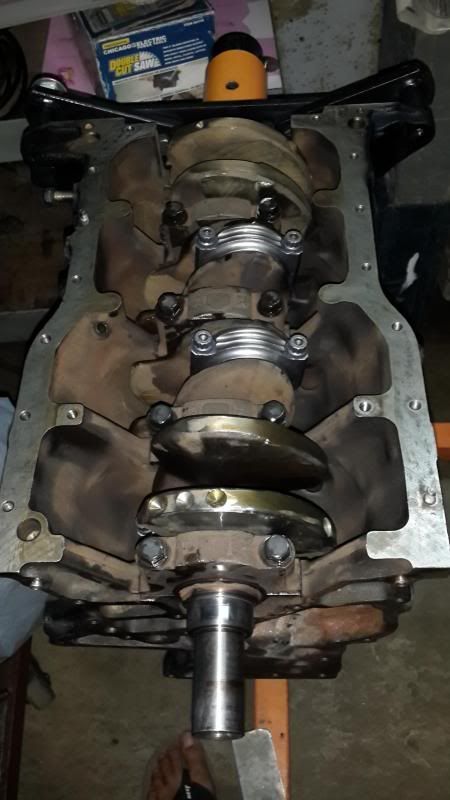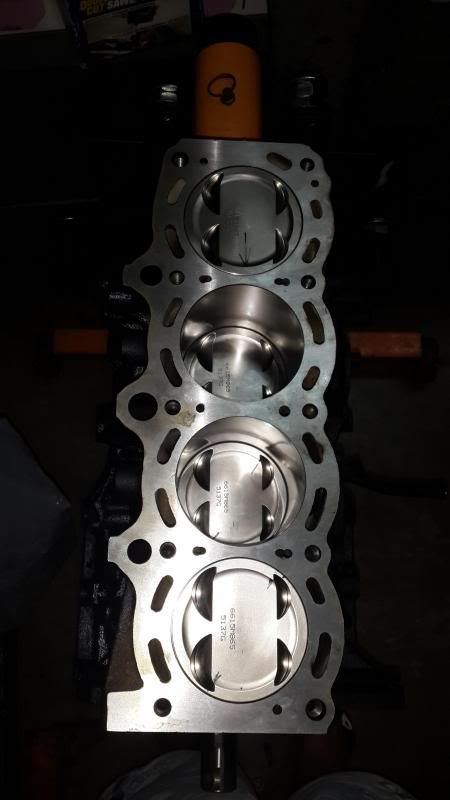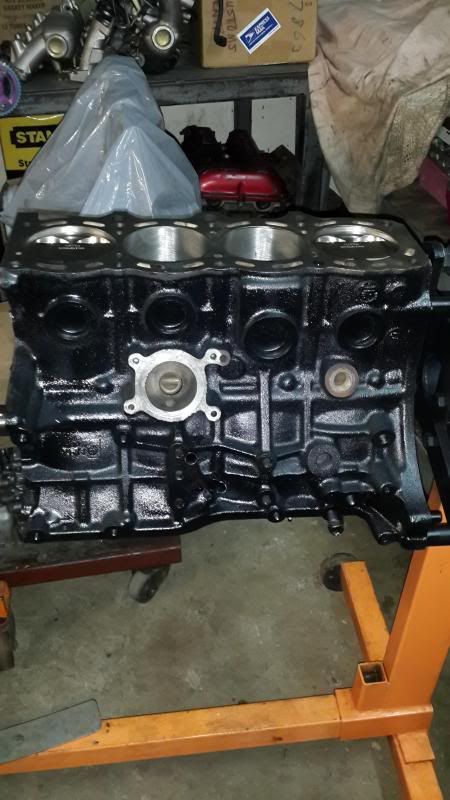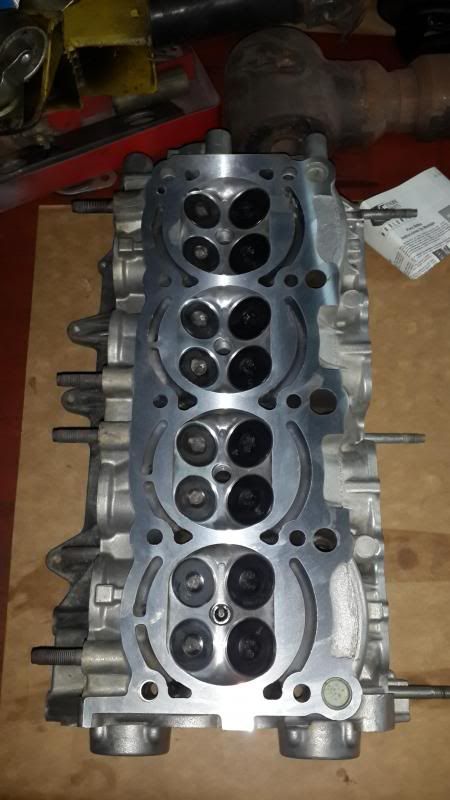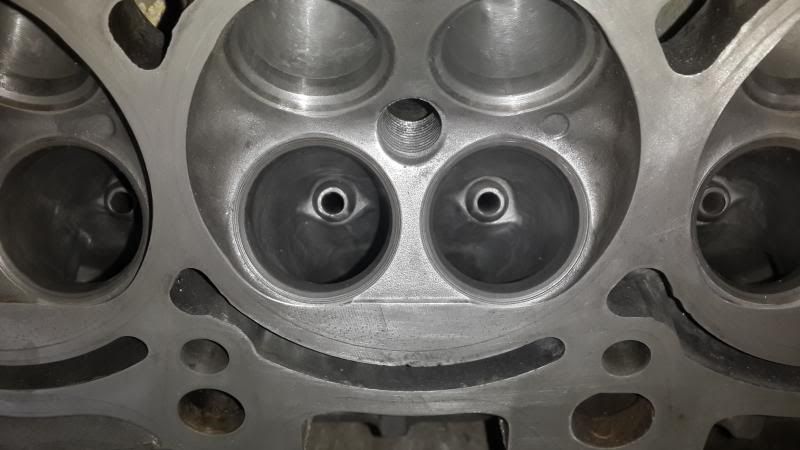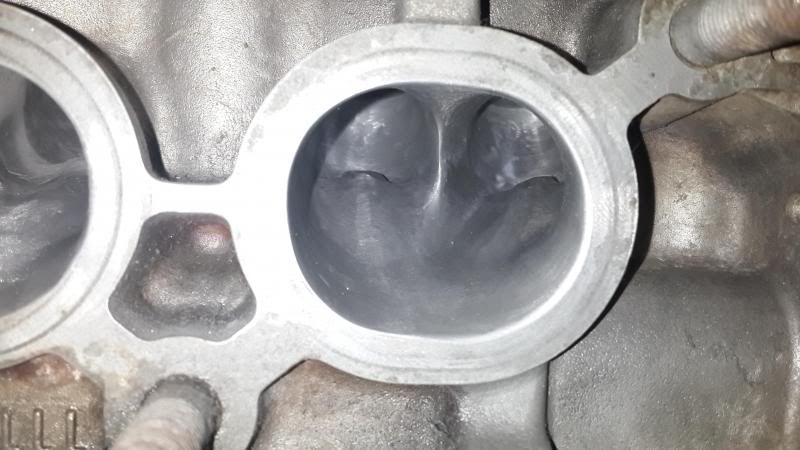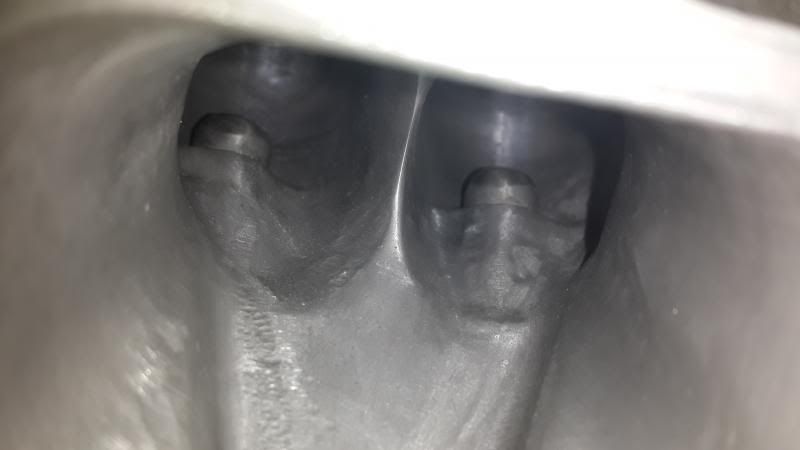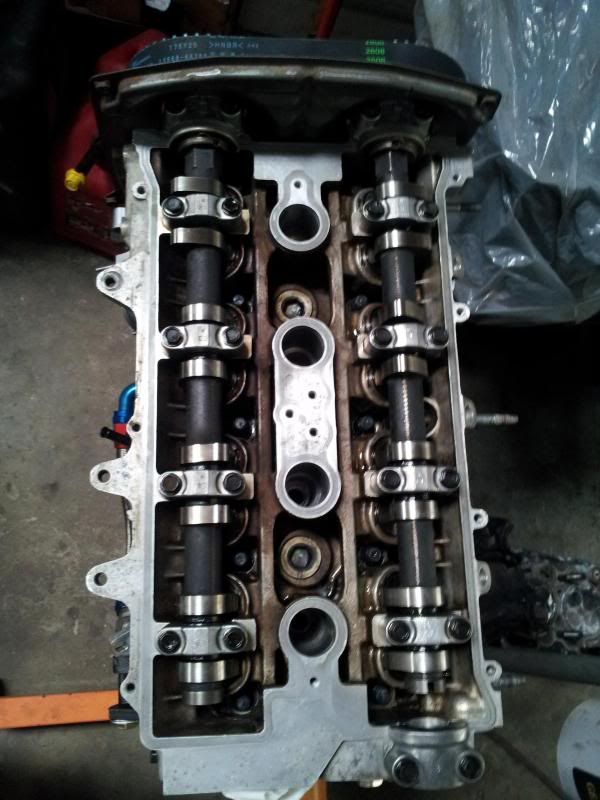 http://i124.photobucket.com/albums/p34/ ... 7ca100.jpg
http://i124.photobucket.com/albums/p34/ ... edfec9.jpg
I'm painting all the parts to bolt on the engine. Turns out my turbine housing was cracked so I'm waiting on the new one to arrive.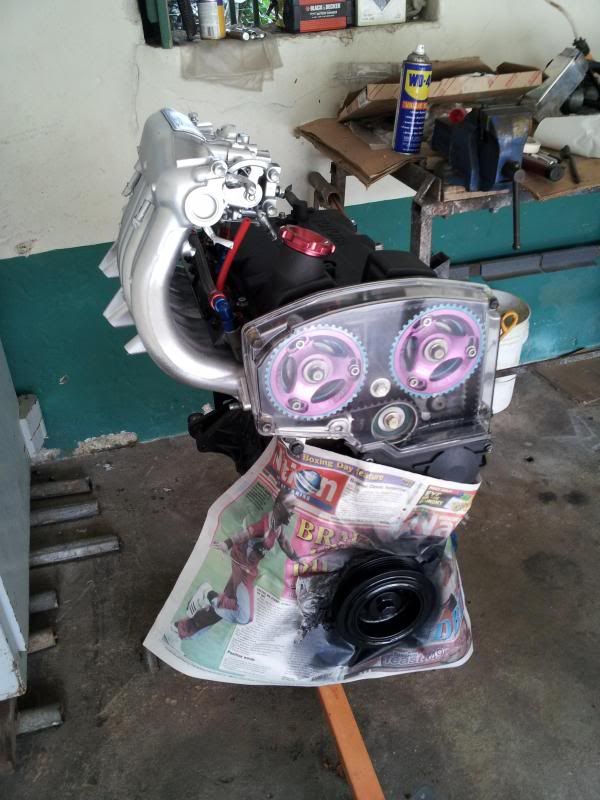 I managed to get an ebay manifold at a really good price locally so I sent it to the machine shop to be reinforced, port matched and have the flanges resurfaced. Here is a mock up of it on the engine: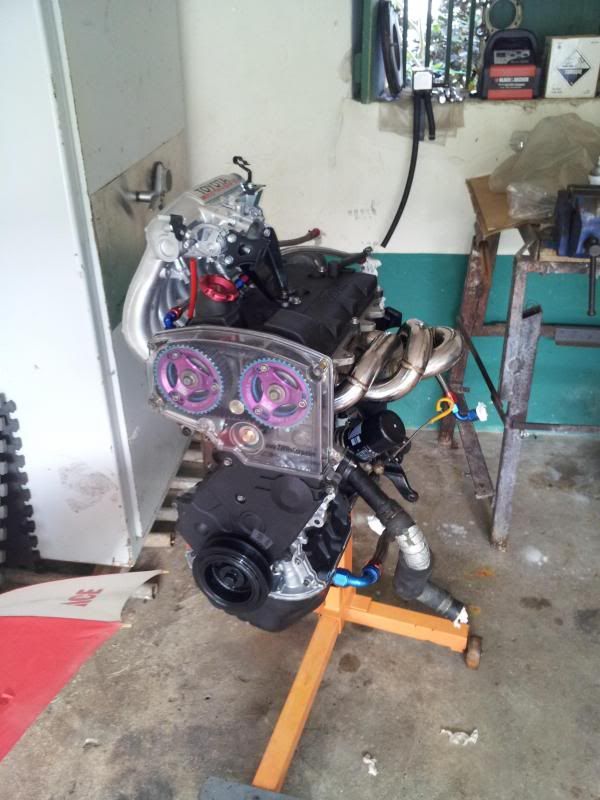 My Tein SS coilovers arrived this week. They're beautiful.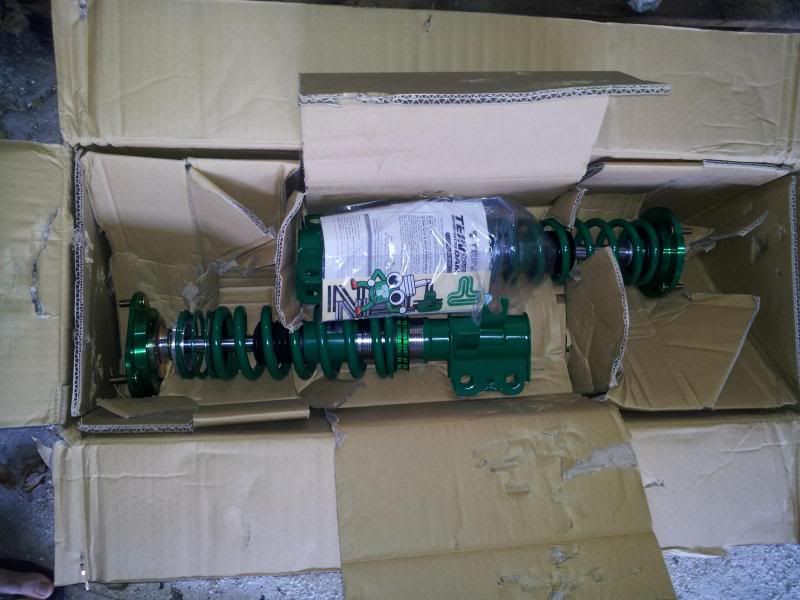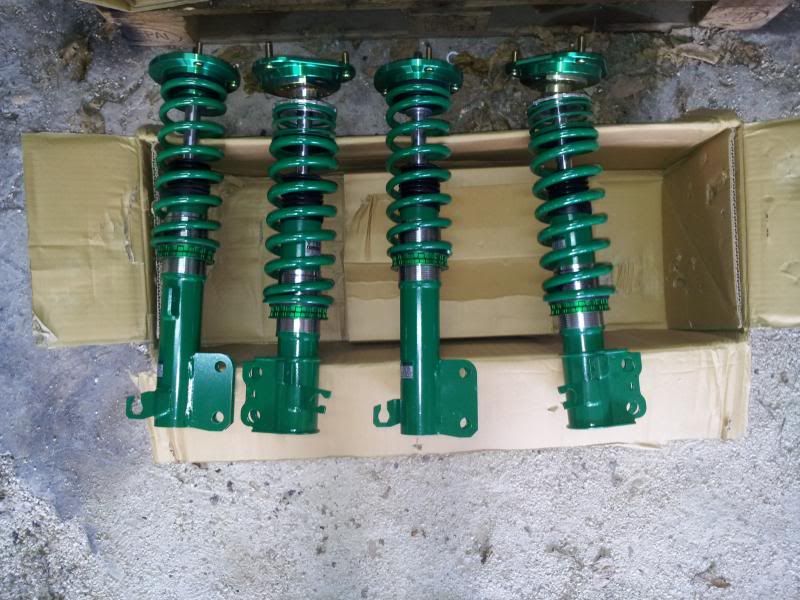 I'm still waiting on my ACT 6 Puck clutch, KO Racing TB Inlet, Trackforged 3" Midpipe, Defi 80mm Tach, H&R 20mm wheel spacers for the rear and a TRD oil and radiator cap.
I got the engine harness back from Dennis Heath (tuner). He cleaned it up and repaired the damage from the 23 years of wear and tear.
Club Member
Posts: 39
Joined: Wed May 08, 2013 5:16 pm
---
Extremely long overdue update.
I had the car running for about a year and a half on the freshly built 9.2:1 motor with a ported head and the same 264s from before. I ran 22psi on our crappy pump gas and the car felt good, pulled strong and sounded great. I thoroughly enjoyed driving it on the road and the track butttt.......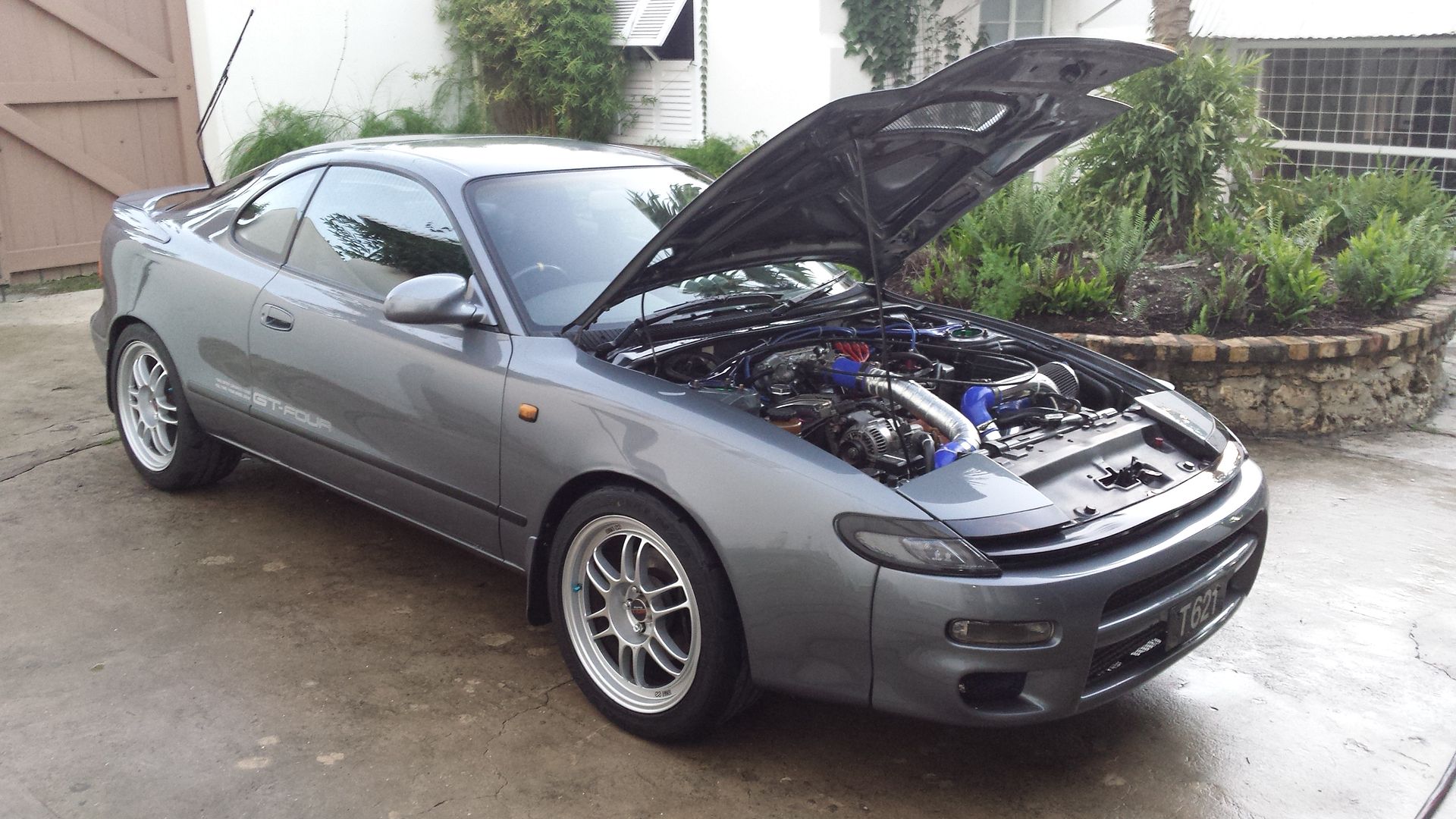 I decided that I wanted more. Specifically:
a bigger turbo kit with an exhaust manifold
top feed fuel rail with bigger injectors
springs and retainers
Side feed intake manifold
Water/meth (the old aquamist died)
Bigger radiator with fan
I ended up selling the 2871 4 months ago and putting the car into hibernation until I had stockpiled all the parts that I needed.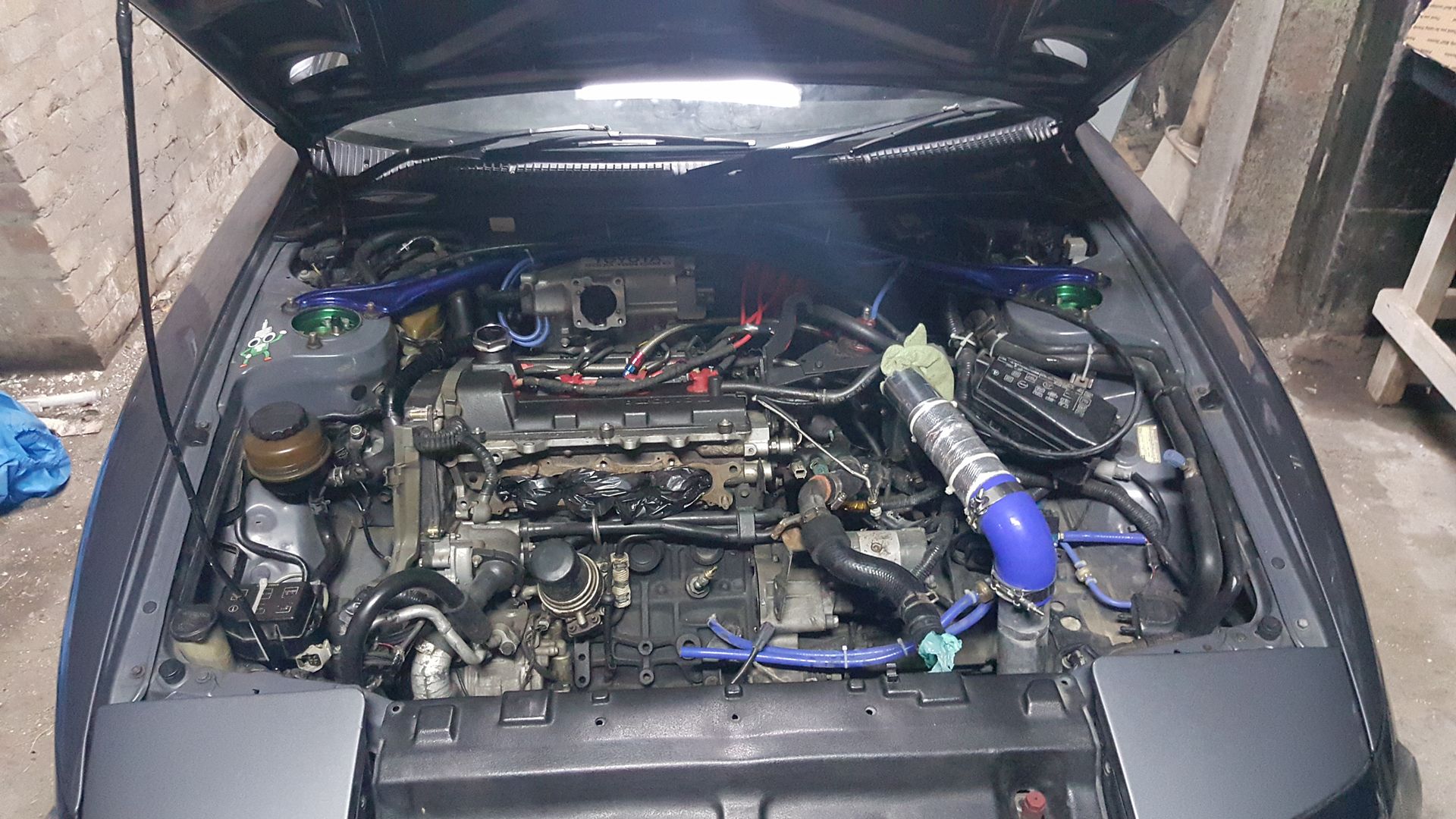 Finally as of last week I have everything I need. This is what I ended up putting together:
Extreme Boost GT3040 turbo kit with tubular manifold
Clean Injection fuel rail with Seimens 880cc injectors
GSC valve springs and retainers
3sge sidefeed intake manifold
AEM water/methanol kit
Mishimoto radiator with XIII Motorsports fan shroud kit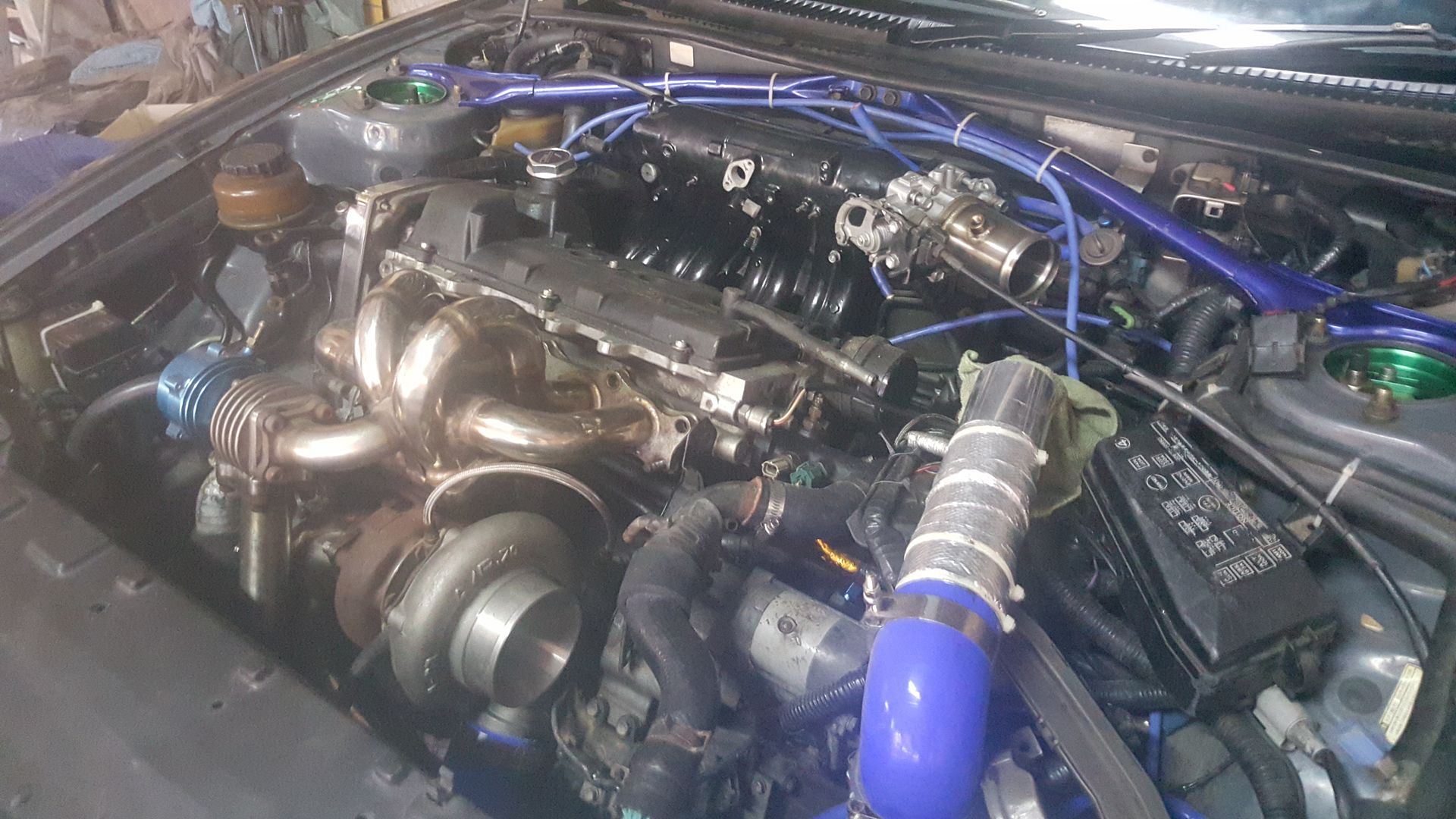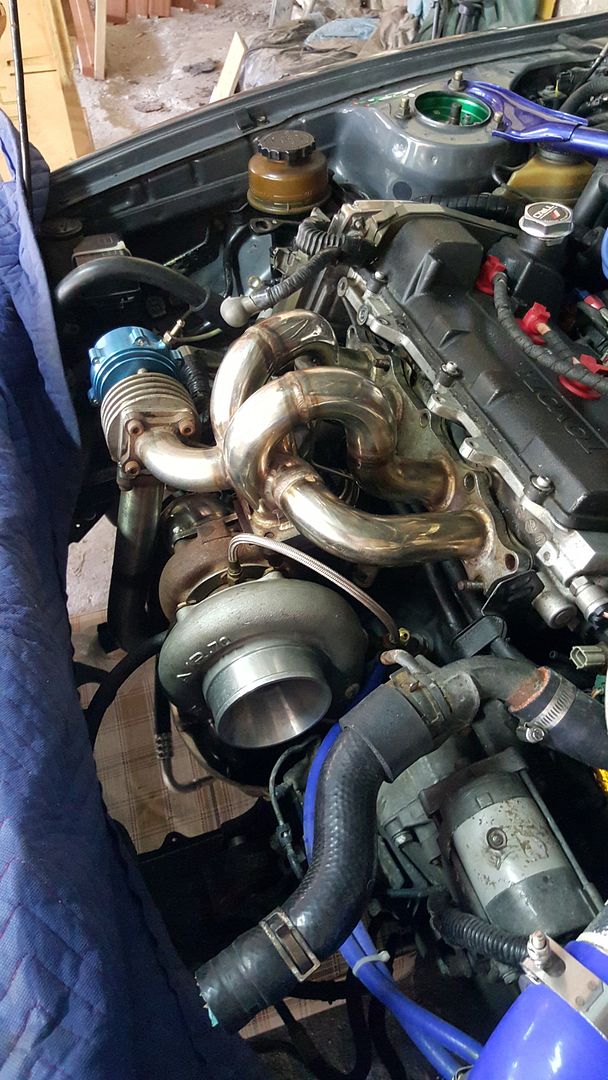 I need to slightly modify the #1 runner on the exhaust manifold modified slightly to clear the alternator (originally an MR2 kit), and make some block off plates for the intake manifold.
Other than that the springs and retainers have to go in and then run some intercooler piping and I should be ready to tune.
Club Member
Posts: 39
Joined: Wed May 08, 2013 5:16 pm
---
Here is how the new setup came together.
Unfortunately my bores were not done properly from the last build and over time the pistons started to rock as the bore became more oval.
I'm in process of rebuilding the engine with a fresh block. I didn't want to go to 87mm as I fear it the cylinder walls would be too thin for the power level I'm aiming for.
Here is the car in the wrecker going to the shop.
I never got to finish tuning the car and was only on 6psi of boost. Hopefully I can have everything back together in the next month or two and get her tuned and running properly on the new setup.
Sent from my SM-G935F using Tapatalk
Club Member
Posts: 39
Joined: Wed May 08, 2013 5:16 pm
---
that's a sick build, I want something similar next year when I throw a 205 motor in my money pit
.
1990 All-trac current money pit (being rebuilt)
2013 Camaro LS 6-sp (daily)
2005 Yamaha R6 (sold)
2001 Spider (sold)
1990 alltrac (sold)
1991 MR2 turbo x2 (Sold)
Club Member
Posts: 130
Images: 7
Joined: Tue May 17, 2016 3:06 am
---
---
Who is online
Users browsing this forum: No registered users and 1 guest