I've owned a red st185 back in 2007. I had to sell it and it was a big big mistake.
Since 2009, I was looking around for a clean one, with minor to no modification. And I wasn't interested in a JDM car either. I'm a big fan of evry sport car made by toyota in the 80's and early 90's. I also own a 1985 supra with a 2jzgte swap
So finally, 3 weeks ago, I drove 15 hrs to buy one.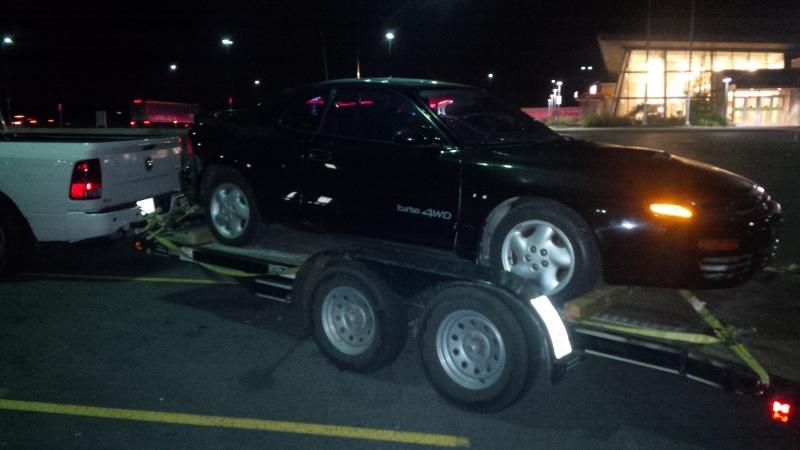 Ontario car, 175000km, original paint, no modifcation beside a cheap ebay muffler. I'm the 4th owner.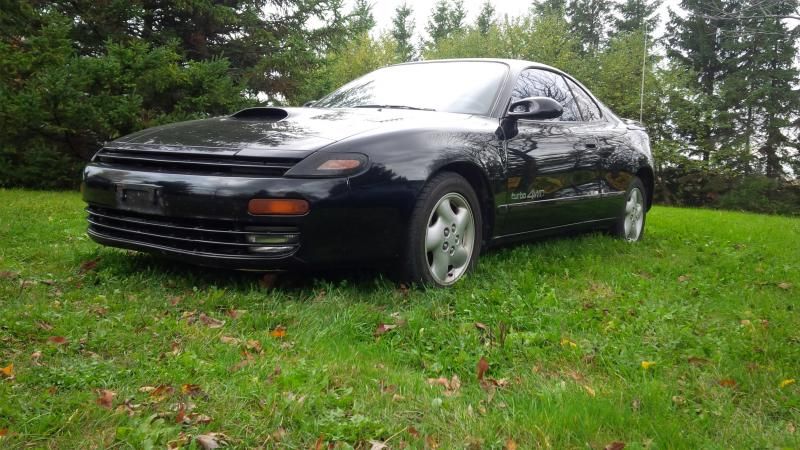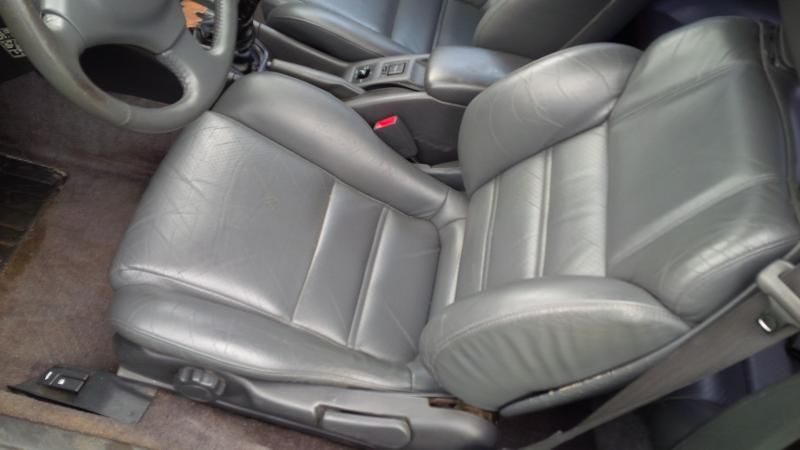 It's does need a little tlc.
Exhaust need to be fix and I'm looking for a oem muffler
I need the brake dust shield as the on on the car are rotten
There is some minor rust inside the left rear well and rocker panel, I'll have that repaint. At the same time, I'm considering repainting the hood as it has a bad dent and the front bumper.
I also need to replace the ball joint and drive shaft carrier.
The oem radio barely work. I can barely hear any sound. Not sure if it's the radio itself, or the amplifier.
Interior is very clean, leather has no rip, but the carpet is awful.
I'm still debating if I should keep the car completly stock, or do some basic upgrade. For sure I'm changing the wheels for some 17x9 as I just hate the offset on the stock one, and the stock tire size is no longer available.
And this is my supra
Newbie
Posts: 15
Joined: Sun Apr 29, 2007 2:44 pm
---
welcome to the alltrac world
Club Member
Posts: 47
Joined: Wed Sep 03, 2014 4:35 pm
---
welcome!!!
1990 toyota ST185 with st205 goodies (scrapped)
2011 BMW 535xi M pack (daily)

-Simon
Club Member
Posts: 469
Joined: Thu Sep 08, 2011 4:16 pm
Location: Montreal
---
Nice looking car, keep it stock, they are increasingly rare in untouched form and it will be worth more in the future.
Follow my GT4 rebuild on Facebook https://www.facebook.com/groups/EONRacing/
Club Member
Posts: 571
Joined: Tue Jan 11, 2005 11:04 am
Location: Under the car
---
sweet ride where about in onatrio did you get it?
facebook.com/xiiimotorsports
#xiiimotorsports ON instagram
GTFour God
Posts: 3893
Joined: Thu Nov 04, 2004 9:47 pm
Location: Greater Toronto Area
---
I drove to Penetanguishene, Ontario to get it.

first step will be the stupid inspection to have it on the road, and I'll just clean every blemishes to keep it ultra clean.
Newbie
Posts: 15
Joined: Sun Apr 29, 2007 2:44 pm
---
---
Who is online
Users browsing this forum: No registered users and 3 guests