Some progress on the ride hoping to get the brakes done this weekend. I originally ordered project Mu brake pads but, yet again, they havent even started them after 3 months. Cancelled that order and ordered carbontech custom pads. Three days later a set of front and rear pads shipped out should be here any day. Flares wont be here before race day so Ill have to run it the way it is for now but it should be pretty crazy looking when I get done. Gonna hook up the adjustable proportioning valve this weekend and run the brake hoses. Hopefully I can get the car aligned and ready to go racing on 19th.
Progress:
-Cut quarter panels and tubbed rear wheels. Passenger side needs alittle work to be 100 percent but that will be done this week.
-Almost done cutting front non widebody fenders to clear the wheels.
-Ordered fender flare kit. dont want to spoil the suprise.
-Carbontech pads should be here any day now.
-Building custom rear strut tower bar out of a subaru piece i got for free
Other car progress:
-92 is getting close to having the rhd firewall ready to go in.
-tacoma is going to body shop to finish the little things to make it perfect. That is being sold and hoping to finish the spyder and the V6 TT build this summer using the cash.
-may part out the v6 mk2 mr2 to finish the builds. Once the mk3 spyder is done I doubt Ill be wanting to spend any money on the mk2 in the future.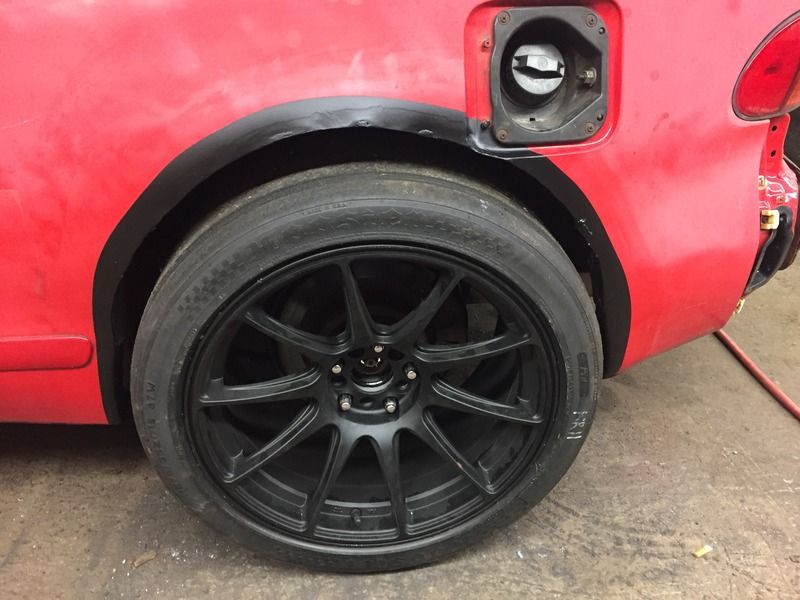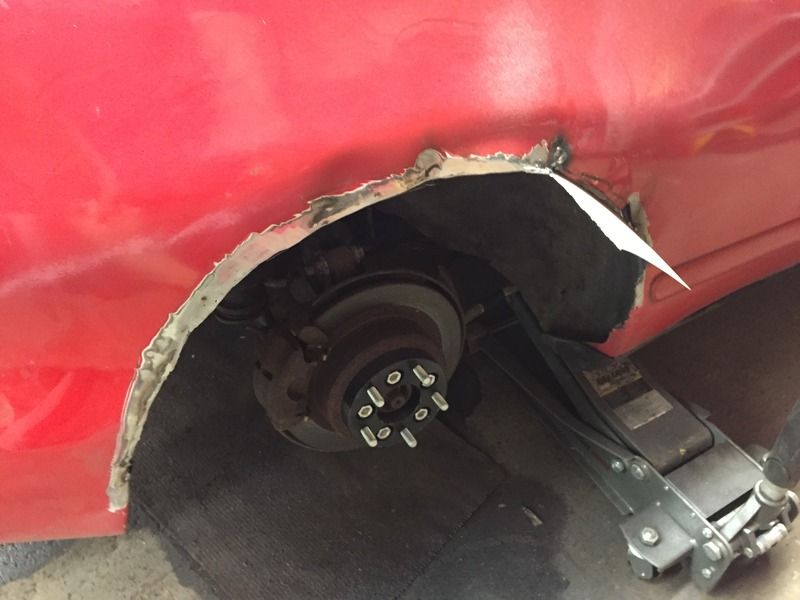 -in progress. I messed up this side trying to flare before I realized the quarter panel had to be cut in order to fit the tires properly.