Thu Jul 16, 2009 4:07 am
For a car with such a rally heritage, surprisingly very few of us seem to rally.
I'm considering stripping the 91' I've acquired, at the very least taking it on some trails.
Anyone else have a pimped out 185 rally car?
-Towels
Thu Jul 16, 2009 3:05 pm
its funny that you posted this cause i was thinking the same thing, but i just went out and bought a jeep for a dd, so that i could rally prep my 185, so soon hopefully i will be able to post yes to your question.
Thu Jul 16, 2009 7:19 pm
right now im trying to buy another 88 alltrac shell to turn it into a rally car

the only thing that shitty about rallying a alltrac is if you brake a part its not the easiest or cheapest to get parts to replace it

im not going to lie if someone said here is the impreza and a alltrac, pick one and go rally it. i would go with impreza just for the fact that there is alot more aftermarket support for them and its easier and cheaper to get parts.

i think thats the thing that turns people off the from rallying there alltracs
Thu Jul 16, 2009 7:43 pm
not to mention that with all the time, blood, sweat n money that some have put into their alltracs. Not too many people want to risk destroying such a rare car that they've put so much into.
Thu Jul 16, 2009 7:45 pm
Well that's because they street prepped it... totally different.
Fri Jul 17, 2009 12:12 pm
Mine isn't really prepped for anything in particular. It gets run in all sorts of events and still drives me to work every day. Since the TSD rally events don't always make for exciting pictures here are a couple RallyX shots.
http://pics.spoon.org/gallery2/v/Motorsports/Rally/RallyX-20090201/?g2_page=4
This page has one of my favorite shots, its me sliding sideways looking out the window in the direction I'm traveling. There is a huge snow rooster tail behind me.
Page one of that gallery has a cool RC logo shot too. I posted a link rather than the picture directly to keep from chewing up all his bandwidth.
Here is a fun read too.
http://thechronicleherald.ca/Wheels/1130129.html
There was a TSD rally and I needed a navigator so the author of the article came with me for his first event ever. If you check in the Inside Lane section of that page you should be able t
To see what else he has written another article of his about the Baie-des-Chaleurs rally where Block wrecked recently. And Pat Richard won.
http://thechronicleherald.ca/Wheels/1131494.html
Fri Jul 17, 2009 10:25 pm
In a few years I wanna buy a 185 to rally. I'd never rally my 165 or any 165 really, I like em too much lol.
Fri Jul 17, 2009 11:01 pm
I've wanted too do it with my 165 for years. I've actually started prepping it, it's in my shop completely gutted and maybe a quarter of the stitch welding is done on it. About a month ago I went halfs on an ex AE86 rally car with a buddy. It had been rolled and had no motor in it. We did the body work on it and built a motor for it.
It looked like this when we got it.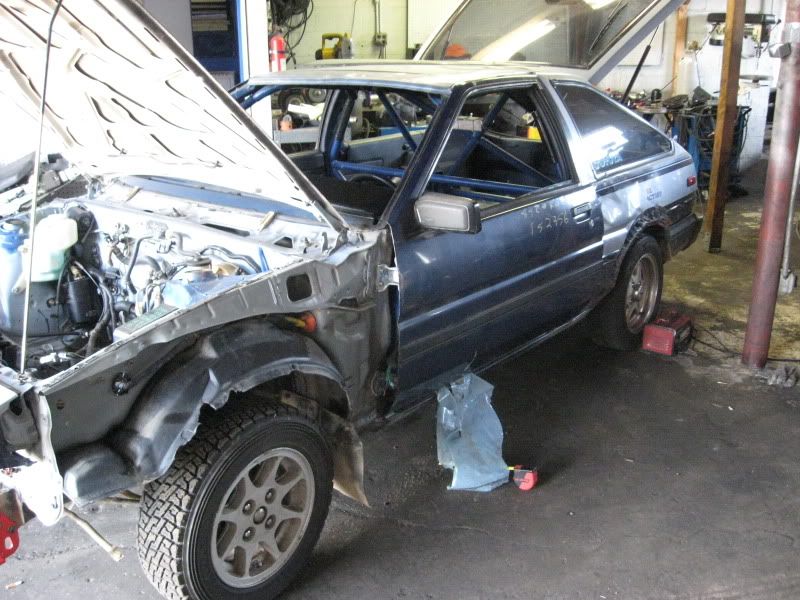 Here it is after we were done with it.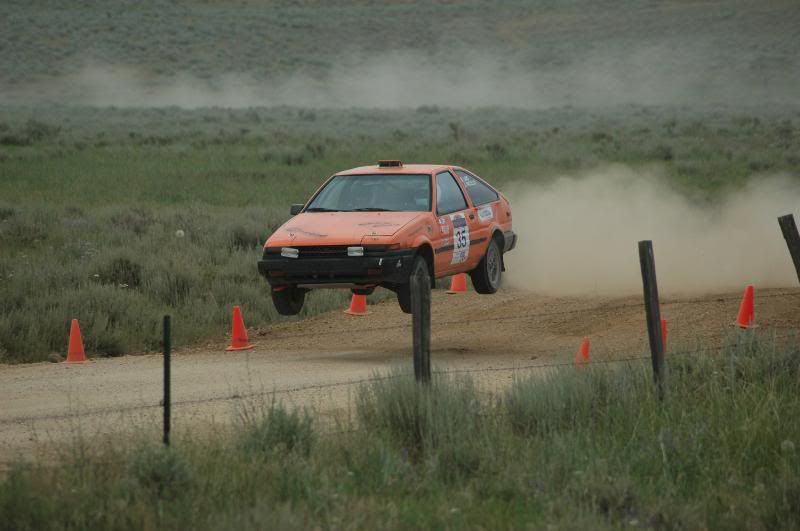 We just got back from Rally Idaho last weekend. The car was awesome, except for some minor gearing issues and it needs a retune (we're running a non TVIS motor on a TVIS computer, so no low end) other than that it was extremely predictable and pretty quick above 4500. It made me think twice about rallying the alltrac. We only spent $1300 total on the AE86, I don't even want too think about how much the alltrac is gonna cost.
I would try and find a cheap 2wd car to start out with so when you roll it (you will eventually), it won't matter. Race that for a year or so then decide if you want too rally the alltrac.
Sat Jul 18, 2009 5:49 am
all tracs are expensive to maintain as it is.......rallying them is just worse...

be prepared to spend tons of $$$$$$ on repairs
Sun Aug 30, 2009 4:58 am
Currently building a TTE rally replica ST165 , but the chances of it being actually rallied is still unknown . Tarmac stages sure but i still need to collect some more spare parts before i go getting offroad .
Sun Aug 30, 2009 6:34 am
Hmmm...we have the Finke Desert race here. $10,000 for the king of the desert
http://www.finkedesertrace.com.au/
I'm not that
...actually after reading the race info i would love to do that.
Last edited by
redGT4
on Sun Aug 30, 2009 6:41 am, edited 1 time in total.
Sun Aug 30, 2009 6:38 am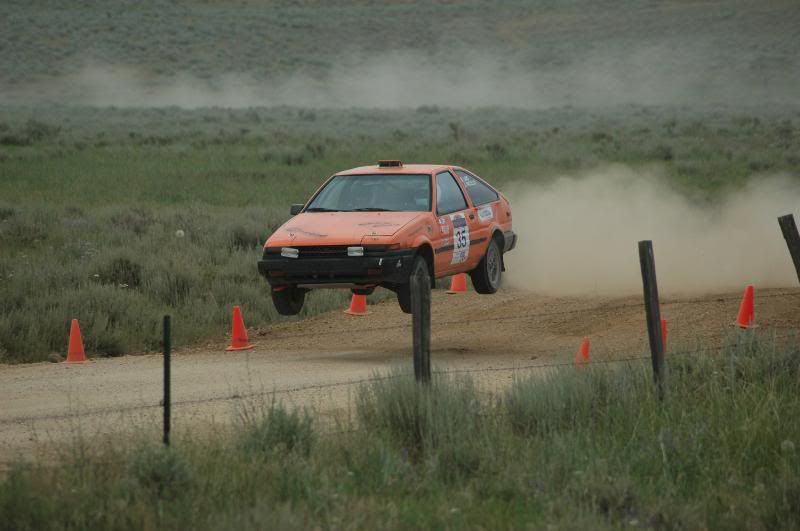 that looks so fun. Did it trash the suspension at all? Gotta say I'm envious as hell.
Mon Aug 31, 2009 6:44 am
It was so much fun, I can't wait for the next event. The suspension wasn't that great too begin with, kyb gr2 and custom wound springs too trd rally specs, but it wasn't any worse afterwards. We're pretty sure we bent the axle tubes on the rearend though. There's a bunch more camber back there that wasn't there before.
Tue Sep 01, 2009 12:14 am
is this your car on speedhunters rallyst165?
about a quarter of the way down
http://speedhunters.com/archive/2009/08 ... rmath.aspx
Tue Sep 01, 2009 12:41 am
Yeah it is actually. Thats pretty cool I haven't seen that before.