Why? Reduce the backwards and forwards engine movement during acceleration and changing gear giving a much more sudden, predictable and solid feel. The stock mounts are alright but they are fairly pathetic. You can move the centre around quite easily with your hand on one of them i think it is the front one.
Why not? Increased vibration from the engine will be felt and stuff might shake around more in the cabin. The front and rear ones are the ones which take the forces, the side engine mounts hold the engine up so there is nothing to gain except even more vibration by filling them too.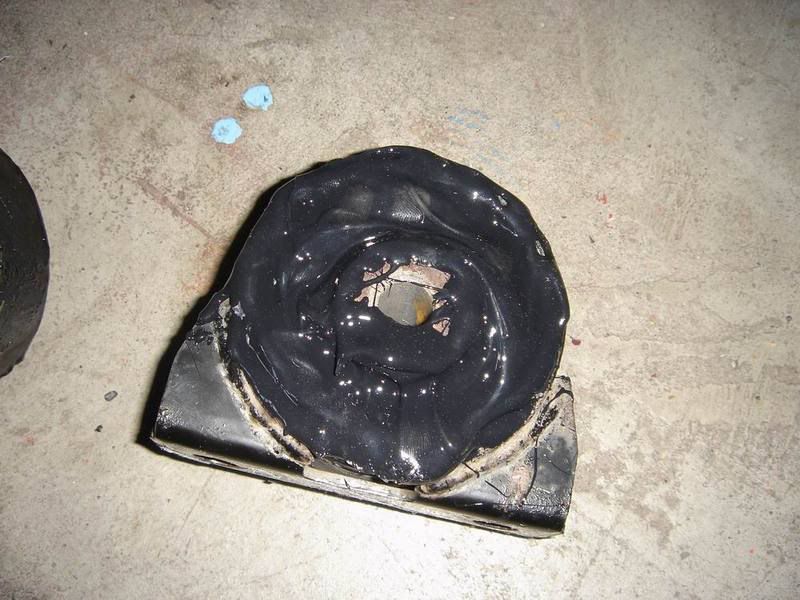 Options- speedsource mounts, make solid metal mounts (not that I have tried but I wouldn't recommend this for a street car), kirkosaurus polyurethane inserts or solid fill them like I have done.
Solid filling them is similar to the poly inserts except it totally fills every small gap and sets so is a lot more sturdy and hopefully long lasting. I used a polyurethane putty. They are also available in liquid form but as you can imagine that is not the easiest thing to work with.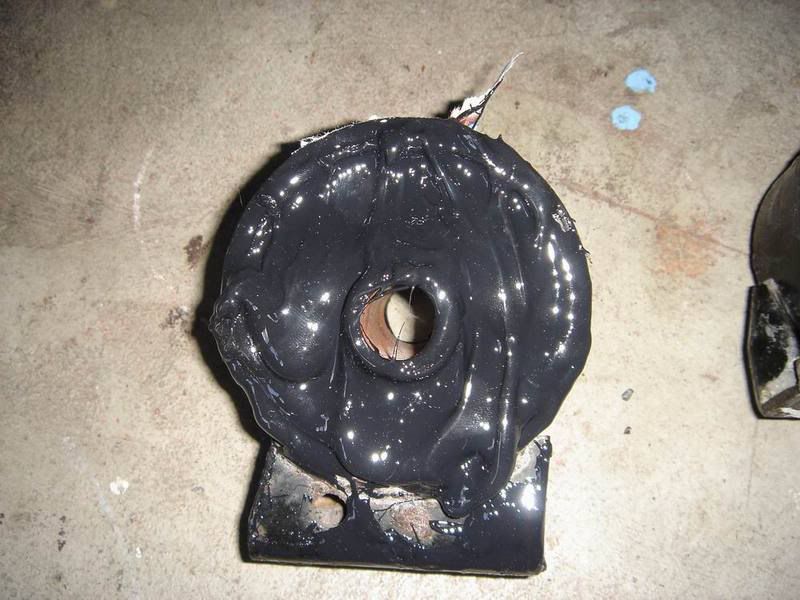 Hardness is a good measure of material measured on the shore A scale from 3 to 95. There are 3 scales I think; A for soft stuff- shoe soles, rubber crap, D scale for things over shore A 90 and 00 scale for stuff under shore A 5. There is also an industrial scale. Kirk inserts are 85 shore. The stuff I used cures to 87 shore so it is pretty hard. You can just make a small depression pushing your fingernail in as hard as possible. Any material from 65-90 will be a good choice depending on how hard and hence how much movement and vibration you want, obviously with it being a trade off between the 2. Solid filling will appear to be much firmer than inserts with the same hardness.
I used "Flexane 80" made by Devcon. It is supposedly very reistant to vibration and tearing making it a good choice for this purpose.
http://www.devcon.com/devconfamilyprodu ... milyid=152
This simply consisted of mixing up the putty following the instructions and spooning it into cleaned and dried mounts. I used various metal instruments to ensure it was pushed in properly and in contact with all the surfaces inside. I would recommend anyone make a small cardboard circle and use it on one side to keep all the material in until it sets properly as it slowly seeps out. I didn't do this since I thought it would be a lot more solid to work with.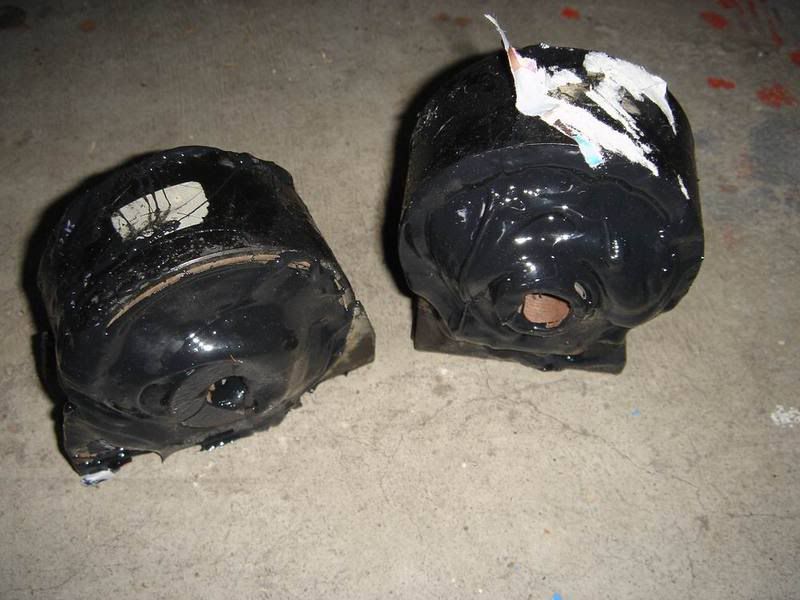 I did this since ordering stuff from the US is a pain in the ass for me hence I otherwise would have just ordered some kirk inserts. This way was slightly more expensive, made a huge mess as can be seen by the newspaper stuck to them and looks like crap. Of course they are very very firm and will probably work really well. Unfortunately i did not get a chance to take a pic on unfilled mounts so if someone could post some it would be great.